April's confession about her father in 'First Dates': "He tried to do an exorcism with holy water"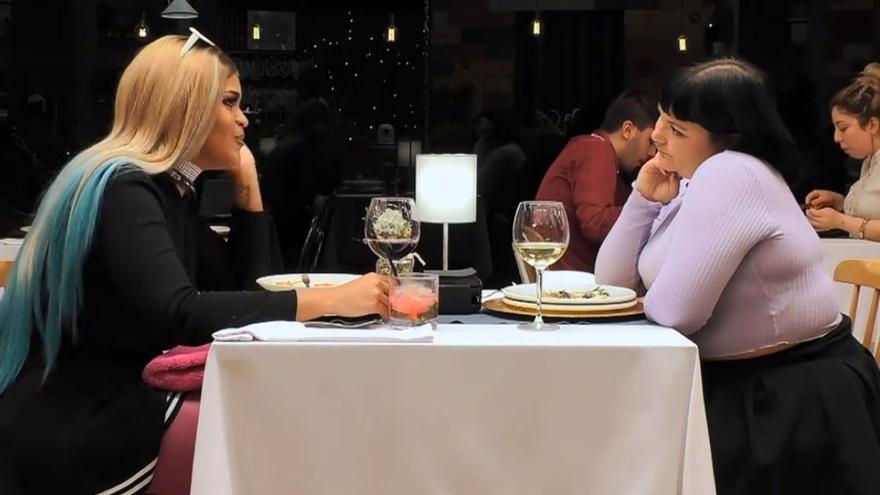 The casting team of 'First dates' met in the restaurant of the program I will wish Y April, who showed great chemistry throughout the evening. In fact, both of them felt so comfortable that they were even encouraged to share some of the most personal details of the relationship they have with their families.
"I was lucky that my father agreed to pay me for the makeup course. Deceived, by the way. I told him it was for a digital marketing course," said Alba, who left Desireé speechless after revealing that her father is an evangelical pastor : "He says makeup is from the devil. Piercings and everything that isn't natural to the body, too.".
"With the queer daughter he has! He has to think that I am the devil in person," exclaimed the young woman with a laugh. In total on camera, he commented that his father tried to make him "an exorcism." "He poured holy water on me. He said to see who I was dating in some photos, that they were gay men with the devil inside", he pointed.
However, Abril's mother is the complete opposite of her father: "She is very open-minded, she is like a goat." "She has always supported me in everything. I have been very lucky with her", he acknowledged.
The young woman's confessions surprised Desireé, who reminded her that the date between the two was going to be on TV. "Do you think he's going to see it? This program for him is sure to be from the devil too. And if he sees it, then nothing, Dad, greetings. Your daughter is a fag", responded Abril. Finally, both were willing to have a second date to continue knowing each other.