'Apps' can help you cope with the January slope | Trends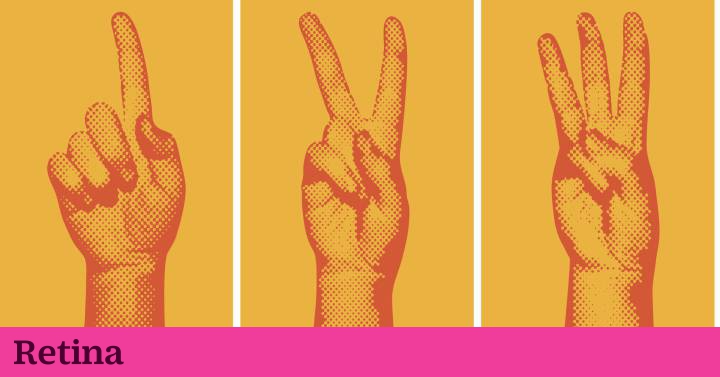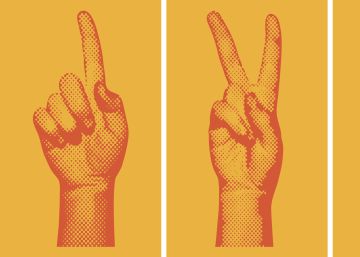 After the nougat, polvorones and several eaters, the month of January advances with the need to detoxify all Christmas binge-ups, including the economic one. The dreaded cost always comes at the same time of the year. As explained by Lupina Iturriaga, CEO and founder of Fintonic, Spanish households will reduce their budget in these first 30 days by 7%. Mobile applications are an invaluable ally to address this cut. Just by unlocking the phone's screen – and downloading names like Fintonic, Mint, Monefy and Mooverang -, we can transform the dreaded cost into a launching ramp towards saving, streamlining and improving our day-to-day finances.
The first of all is to have the will. Perhaps for some it is an obligation for not hanging the bankruptcy sign, but better if part of the purpose for this year to control the entire personal economy. As Iturriaga argues, the advantage of apps is that they facilitate this change of mentality because the user does not require the slightest effort. "In Fintonic, for example, we have an invoice review service, both telephony, electricity and gas, with which we determine if you have contracted the correct rate, if you have accessory services that you have never used and if the amount you pay It fits the conditions you receive, "he says. Is app It also allows bank movements to be monitored in real time and can help detect excessive or incorrect charges, with alerts that facilitate control.
A contest to stimulate the development of 'apps'
You can now present your apps to the third edition of the #StartMeApp contest, organized by Huawei in collaboration with EL PAÍS RETINA, which will be held next March.
This year more than ever, the undisputed protagonists are mobile applications. The basic requirements do not vary much compared to previous editions: a specialized jury – among them members of Fintonic – will value the apps candidates and will look at the most original, useful and viable proposals. Enter here to participate: https://startmeapp.es/
For those who fear that their bank details travel to any application, European regulations are on their side. It guarantees the protection of sensitive information and the user will always have to give consent to these apps So they manage their finances. If security is not a stumbling block, what do we look for in the mobile to bear the January slope? According to Iturriaga, agile, comfortable and easy applications that do not hinder our daily routine. "Technology is another part of our life. More and more users are using this type of tools to carry out their banking activities. The future trend is, without any doubt, that this goes further, "he predicts.
Other interesting features to trust what they offer us are that they are independent, transparent and show that they are on the users side at all times. It goes without saying that they must always comply with Spanish and community regulations, as in the case of the Digital Payment Directive and the licenses granted by the Bank of Spain. If any of these elements does not appear anywhere, better look for other apps Do not convert a monthly slope into an annual economic precipice. "The fact that other entities highlight your contribution is also significant. The trajectory and value of the services provided by Fintonic are backed by recognitions such as the Google Award for Mobile Innovation in Finance, "adds Iturriaga.
They can negotiate for you
In this search for cost reduction, current invoices represent a good goal to begin with. As laziness appears for many users when it comes to finding the best company in terms of service and prices, some of these applications negotiate directly for you to offer you the most profitable option. The same change you company that achieve a reduction in your monthly amounts. This is about saving, and always saving from the mobile screen. "In 2019, users who requested this service saved more than 850 euros on average in contracting insurance, telephony, electricity and gas through the app", Says the CEO and founder of Fintonic.
The margin of evolution of these services is still wide. Gradually, society relies more on fintech and is encouraged to try them. They do not promise that January suddenly becomes the month of unexpected income, but they do control what we allocate the money and for how much. "The future of the sector is in flexible, independent platforms that are focused on the needs of the client through an offer of products totally customized and adapted to their interests," predicts Iturriaga. While the different projects mature, while new ones emerge, nobody has excuses to start the year without controlling their finances. To climb the slope just with the effort of taking out your phone.