Appointment with the International Ocean Film Tour at the Guiniguada Theater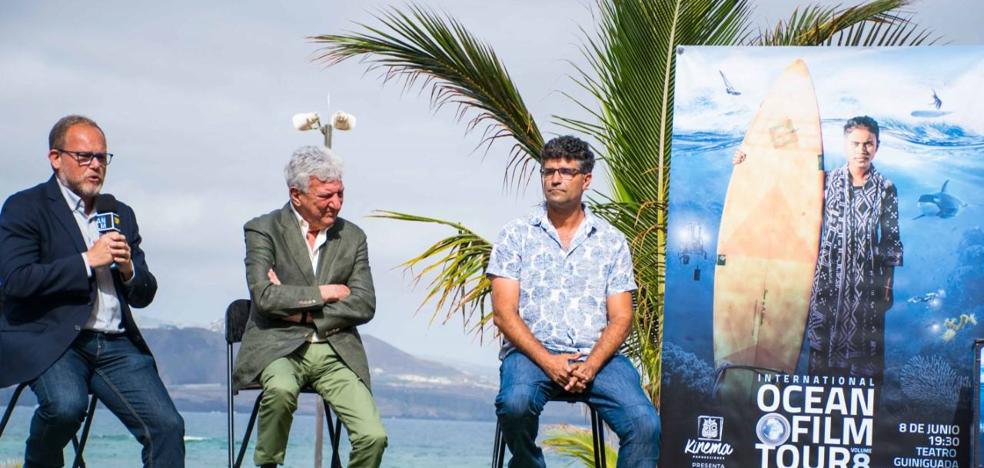 The projections for this Wednesday, starting at 7:30 p.m., in the capital's compound, coincide with the International Day of the Oceans
The International Ocean Film Tour, the most important film festival around the sea in Europe, r
leave this wednesday on the occasion of International Oceans Day, at
7:30 p.m., at the Guiniguada theater from Las Palmas de Gran Canaria. This will be the festival's first stop in Spain, after which it will tour another 18 cities in the country.
A few hours before the premiere in Gran Canaria and for days,
the capacity of the Guiniguada theater is almost full, a few tickets from hanging the poster fully after selling its 461 seats. In its three previous editions and its
'Best Of'the festival has filled the theaters in which it opens, with an act that, in addition to the projections, will include guests and special raffles.
This Wednesday, at the Guiniguada theater, the International Ocean Film Tour begins its journey to the bowels of the seven seas with five works from three continents, with documentaries by
Canada, Germany, Australia, France and Denmark. These shorts, chosen from more than
200 proposals in Munich (Germany), will embark attendees on a journey of unique stories with the oceans as the setting, through its sports, its biodiversity, its wildest corners, from north to south and alongside the protagonists.
projections

projections,
in original version (mainly English, French and German) and with subtitles in Spanish, they are stories that seek to inspire and invite reflection on the seven seas and the need to protect natural spaces.
At this event in Gran Canaria, the International Ocean Fil Tour 2022 will feature
special national or international guests who will offer talks, They will present their projects and share with the public the secrets of an exciting profession.
Among the guests of this edition are:
Alicia Herrera Ulibarri, biologist and doctor in oceanography and has managed to unite her passions: the sea, science and education; and the photographer
Charles Villochwho will arrive in the Canary Islands to recount his experience in search of the definitive image.
After the screenings, the International Ocean Film Tour
will raffle among all attendees various experiences linked to the seato involve ocean lovers in part of the enriching, respectful and sustainable offer available in the Canary Islands.
The International Ocean Film Tour will have a second date in the Canary Islands at the
Guimerá Theater in Santa Cruz de Tenerife, on July 14.