Apple will launch its series platform in November for $ 9.99 | Economy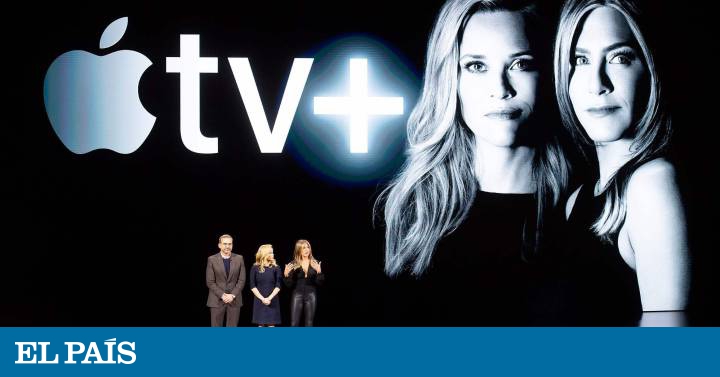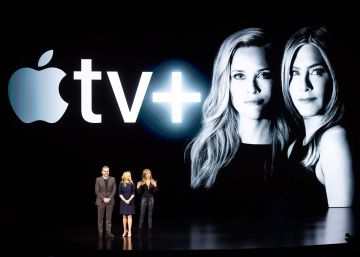 Apple will launch its movie subscription service, series and television called Apple TV + next November, with the aim of deal with already consolidated platforms like Netflix and HBO, and get ahead of Disney +, which will release its platform year streaming on November 12 in the United States Canada and the Netherlands, the newspaper Bloomberg reported Financial Times
The price of Apple TV + in the United States will be $ 9.99 per month, the same cost as Apple Music and Apple News +, and slightly above Netflix and Amazon Prime, which charge $ 8.99, and Disney + , which will charge $ 6.99 when it opens its service in November. It is expected that in Europe and, therefore, in Spain it costs 9.99 euros per month.
For the first year, the company will invest 6,000 million dollars in producing original content, the only one that will be issued at first. In principle, I had only budgeted 1,000 million dollars for the first year but decided to expand it to compete with giants like Netflix that expects to spend 14,000 million in 2019 alone, according Financial Times
The company will present a small selection of series and then expand its catalog. There is likely to be a free trial as Apple builds its library video library, people said, who asked not to be identified because the plans are not public.
Apple also studies its strategy with its first foray into video subscriptions. Among them, he is considering offering the first three episodes of some shows, followed by weekly deliveries, unlike Netflix that usually throws entire seasons at the same time, while HBO from AT&T and Hulu from Disney often launch episodes weekly. The service will be launched worldwide in more than 150 countries.
The first series series will be composed, according to Bloomberg, for The Morning Show with Jennifer Aniston; Amazing Stories, by Steven Spielberg; Seeby Jaon Momoa; Truth Be Told, with Octavia Spencer, and home, a documentary series about extravagant houses. In fact, Monday was released the trailer of the Aniston series, Reese Witherspoon and Steve Carell.
The iPhone manufacturer enters fully into the war of streaming, which is transforming the audiovisual industry and displacing the traditional way of watching television, with Netflix and Amazon as pioneers. In the coming months, Disney, AT&T and Comcast will debut with their new offers.
Apple TV + will be one of the five main digital subscription services in Apple's portfolio, along with Apple Music, the next Apple Arcade game service, Apple News + and iCloud storage subscriptions. The company also generates recurring revenue from products such as AppleCare's extended customer service and its iPhone update program operated by the bank. It is also likely to start earning revenue from the Apple Card, which began to be implemented earlier this month.
Income Boost
Apple is looking to generate additional revenue with services to take advantage of its large user base for iPhone, iPad, Mac and Apple Watch. Consumers are taking longer and longer to replace their equipment due to higher prices, market saturation, low economic winds and the lack of new and innovative features.
The company could avoid a slowdown in revenue by convincing users to subscribe to the new services. Apple, based in Cupertino, Calif., Could also increase revenue by linking services to the iPhone update program, which allows customers to update new models annually through monthly payment plans.
The TV service will be part of Apple's TV application, which is installed on the company's devices, and will also be accessible from third-party products, such as Roku and Amazon Fire TV boxes, and Samsung TVs.
In the third fiscal quarter, services accounted for a record 21% of Apple's sales, while the iPhone continued to fall below 50% of the total. Analysts have suggested that Apple TV + could exceed 100 million subscribers in the next half decade, which would make it a great challenge for Netflix and Amazon.