Apple reinforces its commitment to China in full commercial truce and opens a center for app developers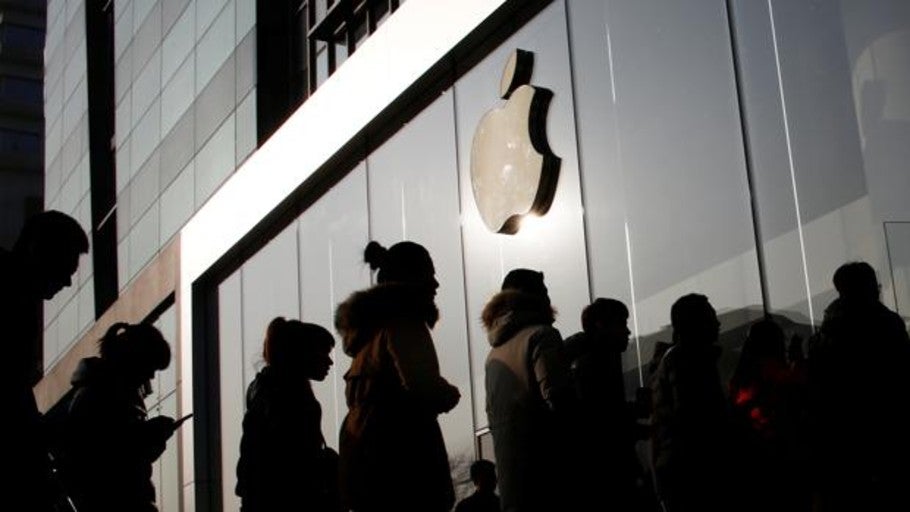 MadridUpdated:
Despite the information about a partial withdrawal of the Asian giant, Apple has not been slow to take advantage of the commercial tensions between the two powers have calmed momentarily to launch a resounding nod to the Chinese market: The technology has inaugurated the first application developer center in the Asian giant, as reported by the local newspaper Shanghai Daily
In particular, this accelerator center for design and development It is located in Shanghai (east of the country) and will help serve 2.5 million app developers working with Apple devices.
Among the services that this installation will provide technical assistance to developers through conferences, seminars and training, among other activities, and responds to the claim of the Chinese developers, who until now complained about the difficulty of communicating with the company since their application regulation team was not based in China.
China has more than 2.5 million Apple application developers and since 2010, when the App Store made its debut in China, national developers have won more than 200,000 million yuan (about 29,400 million dollars) in the sale of applications in the world.
Strong presence in China
In addition to this new center, Apple has opened four other R & D centers in Beijing, Shenzhen, Shanghai and Suzhou, with a combined investment of some 509 million dollars (3,500 million yuan) and employing some 1,000 people dedicated to innovation in hardware, software and services. A launch that reinforces the commercial network that already has 51 retail stores in the Asian country.
The opening of the center for developers takes place in full commercial truce between the United States and China, with the ban on Huawei already suspended and with the prompt reopening of negotiations between both parties.
Apple is one of the most prominent companies that has made public its discontent with the situation, and sent a letter to the US authorities asking them not to apply new tariffs to imports from China, since they would affect products such as iPhone phones and "reduce" the contribution of the firm to the national economy.
In fact, the CEO of the company, Tim Cook, already warned in early January about the impact on a letter to shareholders, in which it revised to the descent the expectations of income and it prevented on the fall of sales of the iPhone, in good part due to the bad moment of the Chinese economy and to the impact of the commercial dispute.
The two nations are now in full negotiations to try to put an end to the fight, which is now experiencing a truce since the meeting of Presidents Xi Jinping and Donald Trump during the last G20 summit in Osaka (Japan).
(tagsToTranslate) apple (t) bet (t) china



Source link