Apple introduces the first self-made chips for its Macs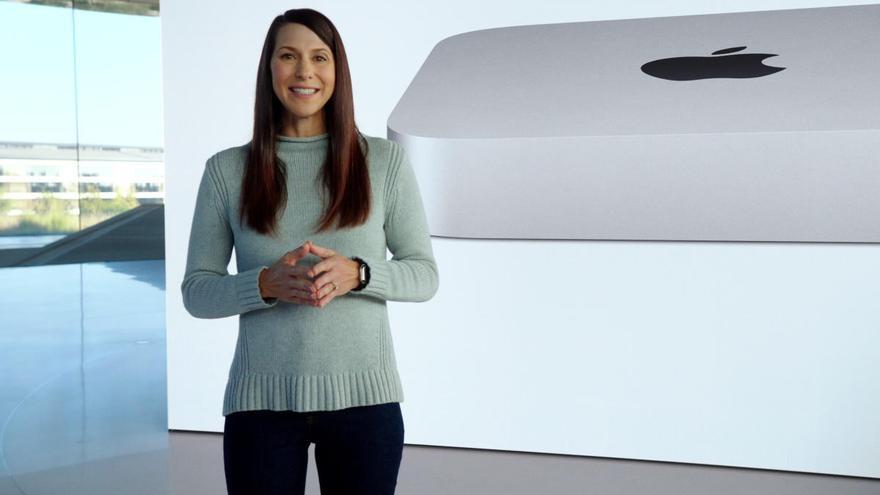 The American multinational Manzana presented this Tuesday the first self-made microchips for your computers Mac, which means stopping using the Intel microprocessors that it had been using since 2006.
At a digital event from the firm's headquarters in Cupertino (California, USA), the company revealed the M1 processor, with unified memory architecture, integrated GPU and neural engine, and that will be part of the new models of MacBook Pro, MacBook Air, and Mac mini.
The new version of the Pro has the longest battery life ever offered on a Mac, they targeted from the company, and lasts until 20 hours of video playback or 17 hours of surfing the internet without the need to connect to the current.
The screen is 13 inches, the graphics load five times faster than in previous models, it has up to 16 GB of memory, 2 TB of SSD and has an active cooling system. Its starting price is $ 1,299.
The new MacBook Air has a 13.3-inch retina display, and, like the Pro, up to 16 GB of memory and 2 TB of SSD. Its price is $ 999.
Apple has been using Intel chips for its computers for fifteen years, when it abandoned the PowerPC-based processors it used until then.
The company with the bitten apple already uses its own chips based on ARM architecture – the same one on which the microprocessors announced today are based – in its iPhone phones and iPad tablets, so that with the inclusion of the Mac, all its main products pass to depend on own technology.
In July of last year, the firm that runs Tim cook announced a deal to acquire Intel's smartphone modem chip business for $ 1 billion, whereby 2,200 workers from the microprocessor company transferred to Apple, as well as equipment and intellectual property.