Apple enters the 'everything at a hundred' with its new HomePod Mini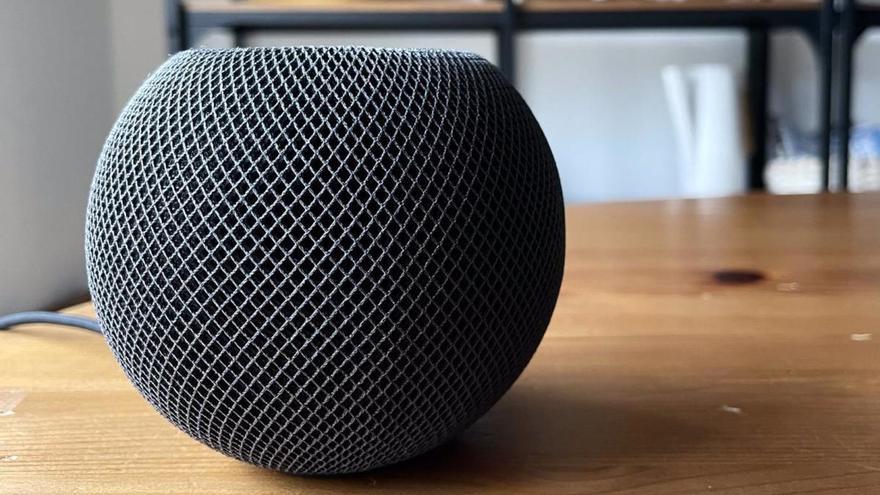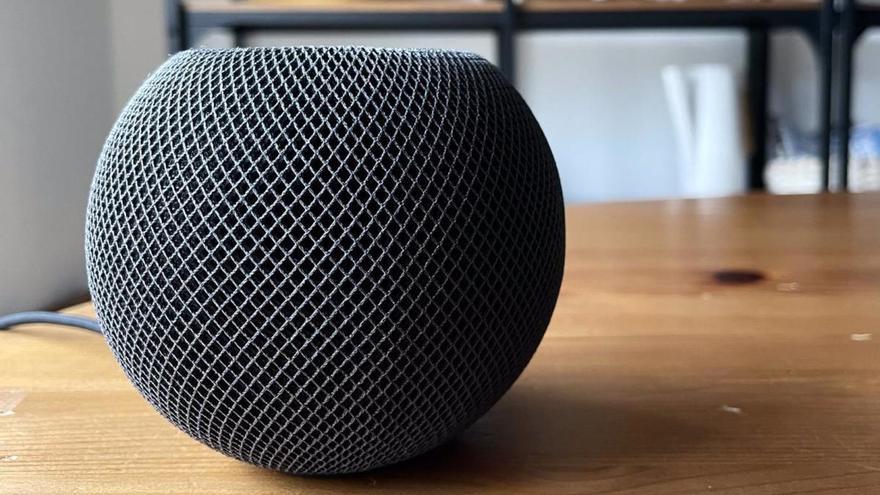 Apple enters the all-hundred for the first time. They are one hundred euros, not pesetas, but you start with something. Those from Cupertino renew their smart speaker by making it smaller in size and in price to compete with competing audio devices, such as Google Nest Audio or Amazon Echo 2020, without its weak point being that 'it is the most expensive', as it had been happening until now. And all without losing its essence.
HomePod mini offers spectacular sound, the intelligence of Siri and opens the doors for Apple users to the smart home, all with built-in privacy and security features, which help Apple to differentiate itself from its rivals. As a counterpoint, Homekit still has less supply of compatible connected devices than its competitors, and what is more important: you will not be able to play Spotify at the moment on these speakers.
Spotify has 124 million 'premium' users around the world and not being able to reproduce this service on the HomePod mini is the big thorn in Apple's shoe. The company claims that in addition to Apple Music, podcasts and radio stations, the device will work with the most popular music services in the near future. If the entry of other 'players' is confirmed, it would be great news.
Surprising sound
Otherwise, the device has few cracks: At just 8.43 cm tall, the HomePod mini packs in numerous technologies (notably computational sound) and the most advanced 'software' that come together to achieve remarkable audio quality. In addition, it has an acoustic waveguide that directs the sound towards the bottom of the speaker and out for a truly 360-degree immersive experience. A marvel.
In this way, the user can place the speaker anywhere in a room to enjoy the best sound. In addition, it has three grouped microphones that listen to users when they ask Siri for something, and a fourth inward-facing microphone that helps isolate the sound coming from the speaker to improve voice detection while music is playing. We have been able to test it and Siri hears the commands more easily and executes them instantly (for example, when asking to turn on a smart bulb that we have connected).
The design is also something to highlight, with the same seamless acoustic mesh from the original HomePod, in white and space gray. It brings a special touch to any corner of the house. The touch pad also looks great, allowing users to play, stop and skip a song, adjust the volume, or talk to Siri. The base, meanwhile, has a rubber that improves grip and reduces vibrations when playing music.
Privacy
One of the biggest conflicts when deciding to put a smart speaker at home is privacy. Here Apple has the upper hand, not just because it claims that puts security and privacy at the center of your strategyBut because the main commercial value of its main rivals in this area, Google and Amazon, lies in the data, likes and search histories of its users.
With the HomePod mini, information is only sent to Apple servers when the device recognizes 'Hey Siri' or the user activates Siri manually. Requests are not associated with the user's Apple ID and no personal information is sold to advertisers or other organizations. Also, the HomePod mini collaborate with iPhone to complete message and note requests on the same device without disclosing that information to Apple.
Those loyal to the Apple ecosystem will find many more attractive features. Multiple HomePod mini speakers can collaborate to play music or podcasts in different rooms with seamless synchronization. On the other hand, by placing two HomePod mini speakers in a room, it is possible to create a stereo pair for nuanced surround sound, and it is possible to create an even more powerful sound system by incorporating one of the original HomePods into this equation.
Finally, a new intercom feature offers family or roommates a quick and easy way to talk to each other when they are at home. One person can send a message from one HomePod to another, either in a different room, in a specific area or in several rooms of the house, and your voice will automatically play on the designated HomePod speaker. These communications work with the iPhone, iPad, Apple Watch, AirPods, and CarPlay.