Apple Arcade: Apple lands in the war for video games on 'streaming' | Technology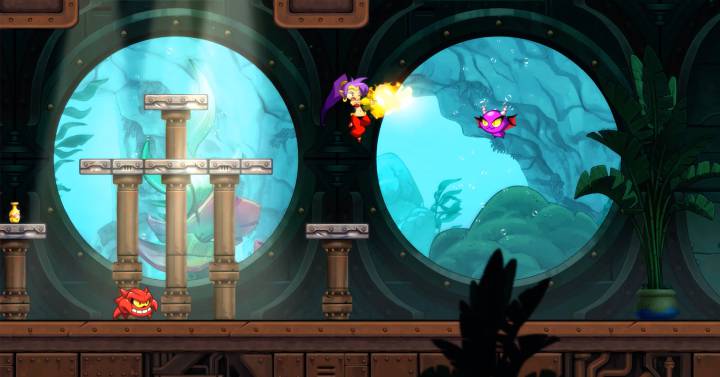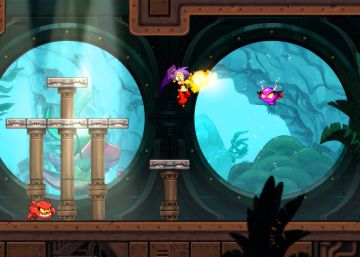 Apple presented this September 10 in Cupertino (USA) its new iPhone 11, among other hardware products and other software ration. But the tech giant does not want to be left behind in the other pillar of the equation, services, and has done so through television and video games.
They have not been the first; In fact, the company of the bitten apple has been one of the last to arrive in the race for the domain of interactive leisure, but it does so with a fairly economical commitment to competition and exclusive content. Apple Arcade arrives to compete directly against Sony, Nintendo and Microsoft solutions on their respective PlayStation 4, Nintendo Switch and Xbox One consoles. Also on PC, where no firm wants to stay out. Neither does Google, which wants to revolutionize the medium with the imminent Stadia.
There was a time when it seemed that only these three big players in the sector shared the entire market share; However, the emergence of Google and Apple has changed everything.
The content on demand platforms have fit perfectly with the video game industry. As in the case of Netflix or Spotify, a periodic subscription allows access to a huge library of games, in this case, where disks and concerns about the physical format are eliminated. Depending on whether it is offered for consoles or mobile devices, the current offer is more diverse and solid than ever.
Apple Arcade, 100 games without Internet
It is a closed platform, only available on Apple devices (iPhone, iPad, iPod touch, Mac and Apple TV). Its launch is scheduled for September 19 with 100 titles, many of them exclusive, a figure that will grow in the hands of large companies in the sector, such as Capcom, Konami, Ubisoft or Square Enix. Its price, 4.99 euros, will be one of the lowest and you will not need to be connected to the Internet by allowing direct download of the game on our device. In addition, integration with the company's product ecosystem will ensure that we can resume the game on an iPhone if we start playing on an iPad, for example.
Project xCloud, the Xbox project in the cloud
One of the most determined companies in this regard was Microsoft with what is, today, the most popular videogame service in the community: Xbox Game Pass. For 9.99 euros per month, this product – available on the Xbox One console or on a computer – allows access to more than 150 games, many of them exclusive and high-budget, which are downloaded directly to our console. It is not streaming, because for this they are working on Project xCloud, a project that will be launched at the end of 2019 with the intention of enabling the Xbox video game experience on any device: tablets, mobile phones, computers … About 3500 compatible games hosted in the cloud. The price of this service and the subscription modalities are unknown.
PlayStation Now, the Sony ecosystem
Sony was ahead of its time. The Japanese firm, in times where the streaming It was a thing of the future, he opted in January 2014 for the so-called PlayStation Now, a catalog of more than 600 video games of the PlayStation 2, PS3 and PS4 consoles where it is allowed to play via streaming from a computer or PlayStation 4 itself to games of yesterday and today. You only need a remote control of the brand (DualShock) and have an active subscription in exchange for 14.99 euros per month or 99.99 euros per year. In fact, the Japanese company allows you to download the corresponding titles to the PS2 and PS4 catalog so you don't have to depend on the servers in the cloud; those of PS3 only in streaming. It currently has more than 700,000 subscribers, according to official data. His arrival in Spain came earlier this year.
Nintendo Switch Online, bet on retro games
Even Nintendo has its own game service in streaming, although with a very discreet bet and focused on his video games of the past. Nintendo Switch Online is the name of this service, mandatory to be able to play online on Nintendo Switch Online and be able to save the games on their servers in order to recover them in case of loss of the console. Beyond serving as a key to the online multiplayer mode in their titles, a catalog of several dozen games from both NES (more than 40 titles) and SNES (20 titles for now) is included, the first two home consoles of the Kyoto company launched in 1986 and 1992 in our country, respectively. All these games run in the cloud and allow functions such as rewind or application of visual filters that make us feel as if we were playing on an old tube TV. Its price is 3.99 euros a month or 19.99 euros a full year; There are also several family plans with up to eight accounts.
Google Stadia, oriented to immediacy
Google was next with Stadia, which aims to reach the market to revolutionize the video game sector with its focus on immediacy. The platform, unlike the others, does not bring games included, but it is more a service with which to access current video games from different devices to the Chrome browser without downloads, waiting times or patches. A Chromecast device will be required to run it on TV. Those of Mountain View use YouTube as an example, where you pass from one video to another immediately; here it will be the same, only with video games. One of the characteristics of Stadia, which will be sold accompanied by a command for 129 euros and three months of access, is that it will allow you to watch a video of a video game and, if we like it, be able to start playing in a matter of seconds. More than 4,000 companies are interested in developing video games for the service, which will require 35 Mbps to be able to play in 4K resolution and 60 images per second. Its graphic power will be more than double that of a PlayStation 4 Pro. It will be out in November with more than 30 games in its initial catalog.
. (tagsToTranslate) apple (t) land (t) war (t) video game (t) streaming (t) company (t) add (t) trend (t) service (t) demand (t) compete (t) google ( t) sony (t) nintendo (t) microsoft



Source link