Apple and Google unleash the 'perfect storm' in the advertising business | Companies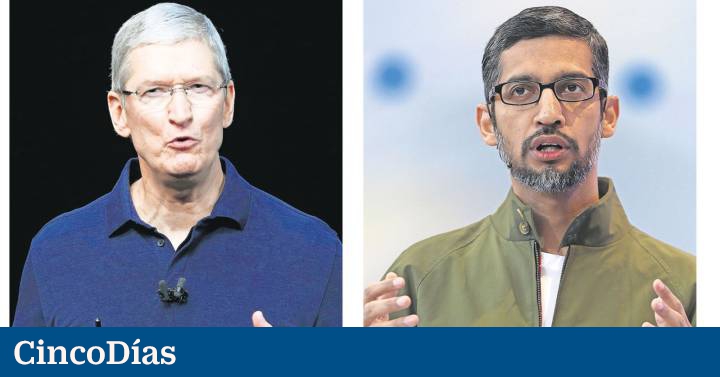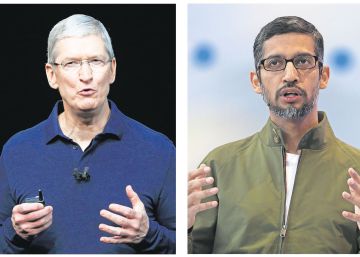 The digital advertising industry is preparing to face a perfect storm amid mounting regulatory pressure for privacy. The circumstances that are being experienced in the sector meet the requirements to qualify it as such, and some companies may come out of the new scenario battered. On the one hand, Apple is going to activate throughout this month a new feature in its iOS 14 operating system, called Tracking Transparency, Whereby, when an application wants to track the browsing of a user on the internet, it must ask for permission. And, on the other, Google announced yesterday that it not only says goodbye to cookies it promises to end individual tracking on the internet.
Two game-changing strategies that underpin the industry today. An industry that worldwide represents an investment of more than 300,000 million dollars (about 250,540 million euros), according to IAB.
Google's new tactic involves eliminating those cookies third-party companies that allow users to be tracked as they move between different websites, a technique that gives advertisers a better idea of ​​what their interests are and has enabled hyper-targeted ads. Very valuable, but that has given rise to an advertising industry in which individual user data proliferates in thousands of companies, as detailed by Google on Wednesday.
Now, Google plans to replace cookies by an alternative system called FLoC (Federated Learning of Cohorts), which is based on grouping users into groups with similar interests instead of identifying the interests of a specific user.
"Supposedly they do this to protect the privacy of users when browsing the Internet with Google Chrome, but they will be able to continue identifying users in a very reliable way, since many of their users have registered with Google services. , for example on YouTube, which has been asking users to register for months to get a better experience. Not to mention the Android operating system, which is installed on the majority of mobiles in the world (in Spain it is estimated that more than 85% of mobiles are Android, according to Statista) ", he points out. Five days Ismael El-Qudsi, CEO of Internet República, a company specialized in online advertising.
In this scenario of changes, it must be taken into account that Apple owns one of the largest application stores in the world, the App Store, and Google is the largest Internet advertising company in the world, which would be putting sticks in the wheel of global competitors in the world of online advertising such as Facebook and Amazon Advertising.
"In the case of Google, several of its competitors would be at risk due to the disappearance of the cookies, while the impact for them would be less because they have other alternative mechanisms to segment and classify users ", highlights El-Qudsi, who hints that the movement may end up strengthening Google's position in this market.
In fact, adds this expert, the search giant has said that the effectiveness of FLoC is almost identical to that of the cookies "So Google is not expected to suffer a drop in revenue, while other online advertising companies are going to see their billing drop and some will disappear."
Specifically, the CEO of Internet República believes that companies in retargeting, such as Adroll, AppNexus or Criteo, which fell 15.9% in the stock market when Google announced that it was eliminating cookies of third companies.
These companies base their business on hitting a user who has visited a certain website with advertising. For example, when someone walks into a ecommerce and browse the shoe section and decide not to buy any, the system retargeting has put a cookie in the person's browser and when they visit other different websites, the advertising that will appear will be related to the shoes they had seen or similar items that they might like.
For its part, Apple's new policy, which like Google's ensures that it wants to prioritize privacy, It seems that it will especially harm Facebook, since many people will avoid giving it permission to be tracked and the social network needs this data to create profiles with the characteristics of the users and thus show them more relevant ads. "If users see more relevant ads, they will make more clicks on them and Facebook will earn more money with its advertising", El-Qudsi summarizes, "that is why the short-term harmed is the social network, since it is very likely that the effectiveness of advertising declines, with the consequent drop in revenue and the possible loss of reputation of your advertising system. In addition, companies that advertise on Facebook will see how their ads are less relevant and the price of the ads may become more expensive. "