Appeal reduces the closure of the Mario Kempes stands to three games for the 'Vinicius case'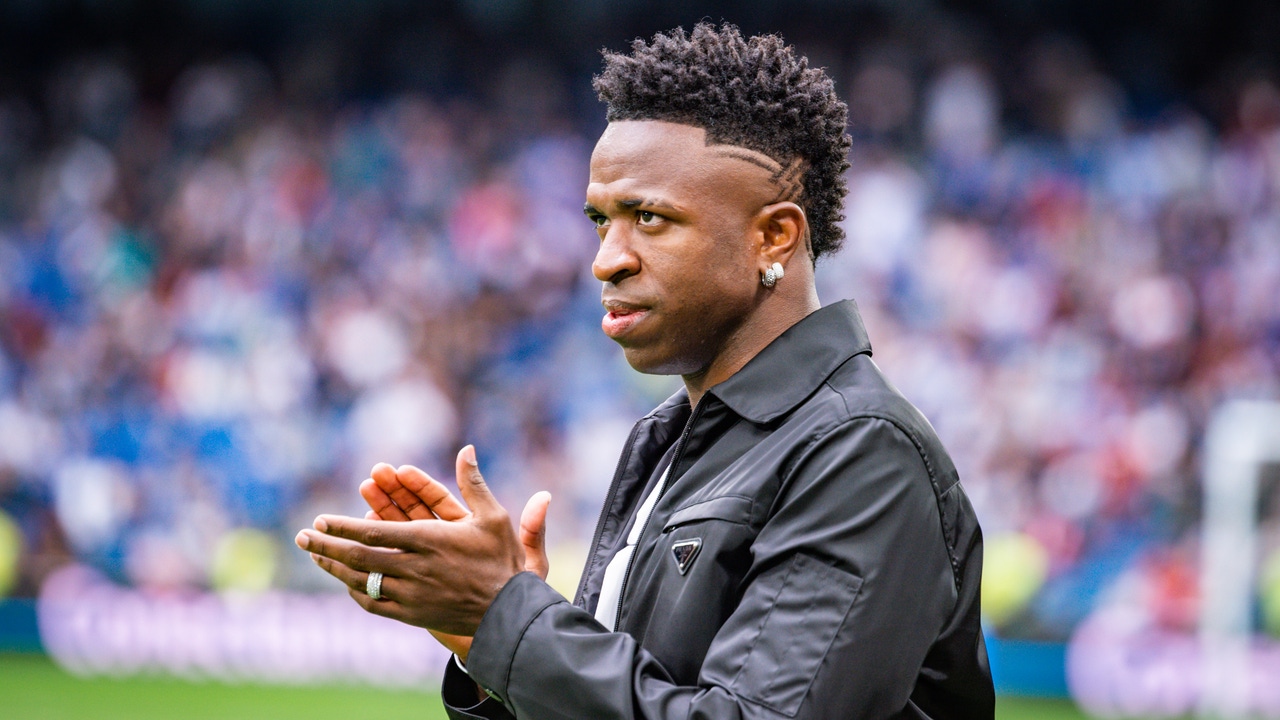 The Appeals Committee of the Royal Spanish Football Federation (RFEF) has reduced the penalty for the partial closure of the Mario Kempes stand at the Mestalla stadium from five to three games. Finally, it was decided to partially uphold the appeal made by the Valencian team and leave the closure of the 'Grada Mario Kempes' of the 'che' fiefdom in three games, in addition to lowering the economic fine of 45,000 euros imposed by the Competition Committee on 27,000.
Even so, Valencia will also go to the TAD to be given the precautionary measure this Sunday. The three investigated must appear before the judicial body to be instructed of the rights that assist them in application of article 118 of the Criminal Procedure Law.
"The court has opened the procedure after receiving a report for a possible hate crime prepared by the Information Brigade of the Superior Police Headquarters of the Valencian Community. A complaint for the same facts filed by LaLiga has accumulated in addition to these preliminary proceedings , entity that is already considered a person in the case as a private prosecution. Likewise, the instructor has agreed to communicate the initiation of the case to the Public Prosecutor's Office and to issue an exhortation to the Courts of Madrid to enable the necessary technical means that allow Vinicius Jr. to take a statement by videoconference, as the injured party, "reports Europa Press .
The order reflects that the images recorded on the incidents have already been collected and examined by the National Police and are included in the report. The magistrate has decided to send a letter to Valencia CF in order to urge it to keep this audiovisual material, from the 72nd minute of the game, in case at any time during the investigation it had to be required. Finally, the court announced that it will summon the Valencian club to identify some security guards who were working on the day of the game in order to summon them to testify as witnesses.
Regarding Vinicius, the City Council was blunt: "Vinicius is a victim of what is happening, he is not the culprit. He is a victim who sometimes passes for the culprit, and they talk about if he provokes, if his attitude... Let it be clear that he is the victim as well as the fans who behave impeccably Real Madrid will not tolerate any more racist insults against our players. It is essential to radically change the arbitration structure of football in Spain so that the victim who suffers it is never held responsible for the crime, as is happening now. Zero tolerance against the unreasonableness of racism and hate. It must never happen again and we will not allow it. Vinicius is the victim, he is a shame that they make him guilty."