Appeal of temporary doctors against the decree of stabilization of places in Health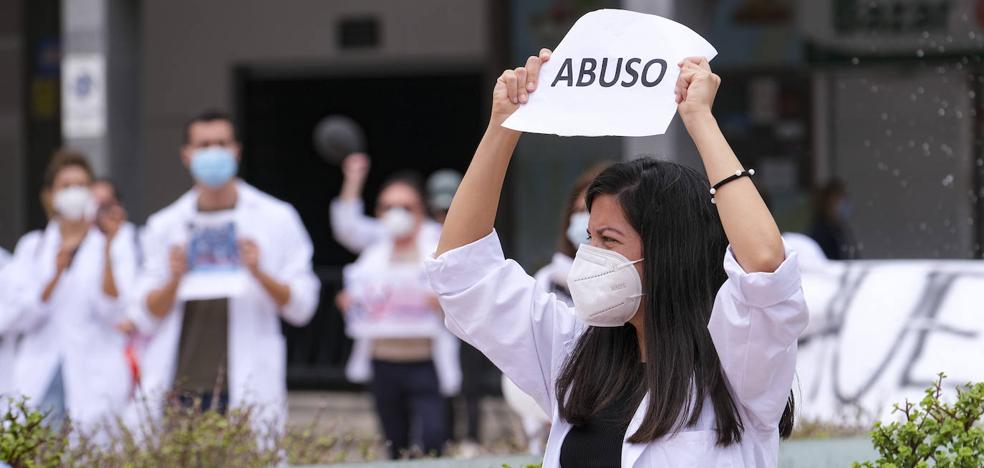 The union threatens to break the truce and revive the strike if the Government agrees to adjust the places
The strike committee of the SEMCA union -in concert with the Confluence Table of Temporary Doctors and Physicians of the Canary Islands- has appealed the decree of OPE 2022, which was intended to stabilize the Canarian toilets after the director of the Service Canario de Salud (SCS) has refused to acquire in writing the commitment to correct the mismatch.
The Administration had already recognized a data discrepancy that left them out of the contest
17% of the places offered in the selective stabilization processes and announced that they would be published in the resolution of the call.
The refusal of the director of the SCS,
Conrad Dominguezto sign an agreement in these terms has led the strike committee to raise the petition to the president of the regional government,
Angel Victor Torresand threatens to break the truce with the foreseeable impact on patient care.
"If no response is obtained from the Administration, and given the seriousness of not obtaining the number of places that legally complies with the provisions of the sixth and eighth additional provisions of the
Law 20/2021Decree 145/2022 will be preventively appealed in regard to the category of area specialist doctors", they point out in a statement.
In the opinion of the committee, the Ministry of Health
demonstrates "lack of abilitydecisive« to provide an immediate solution to the »very serious problem« caused by the precariousness of 75% of the medical workforce in the Canary Islands. For this reason, the SEMCA union insists on summoning Torres, to solve a structural problem generated by the administration itself for 20 years.