Antonio Saura and the crowd that does not applaud | Babelia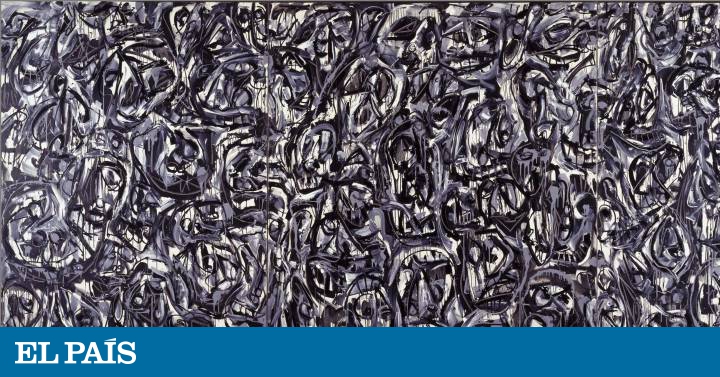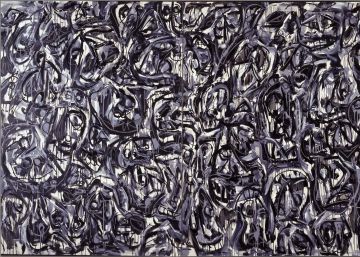 "Perhaps a reflection of a sad and terrible Spain for those who are under thirty years old. In it is reflected all my deep despair, all my rejection of this monstrous situation we went through ", he wrote Antonio Saura about the dog that Goya painted in the Quinta del Sordo and which he insisted on as an illustration of Spain without liberties. If there was an artist touched by that image it was Saura. The informalist painter acknowledged that as a child he was "fascinated" by that image that he repeated on canvas, paper and prints. Always that head of the dog that appears, in his case much more challenging than Goya's. "The only thing that interests me is an expression taken to the maximum, a total furious liberation, a terrible scream … and many other things," he said about his versions of the dog and about the essence of his painting.
That furious release was evident in all dimensions of his work, but it was in the large format that the most recognizable gesture burst. The great crowd (1963) is an immense triptych of united canvases that are five meters wide and it is kept in the Reina Sofía Museum in Madrid, but cannot be seen because it is in the warehouses. It is a perfect portrait of the drama of a desolate army of fearful conformists, which advances towards the viewer without remedy. A docile and violent mass, an obedient crowd without resistance, nor a hint of challenge. It is the consuming society, an anesthetized, anguished and strident crowd; an indifferent manifestation and without signs of plurality. It is as compact in its thinking as in its repeated individualism. The mass that does not applaud from its balconies. It could be the perfect reflection of who we were and what has brought us here. Antonio Saura had seen it in the Coven that Goya also did at the Quinta. The Aragonese had advanced in those walls, and in his engravings, the anguish of modern man before the threats of existence. A collective drama that materialized in the contemplation of Saura, 140 years later.
"I wanted to reflect in these great paintings the clamor of the human masses attracted like a lantern by a cult, by a protest or fanaticism, by an indignation or a plea," Saura himself wrote about the crowds. And he did it in an unmistakable way: to begin with, with the overwhelming insistence on repetition, on the alignment of a set of forms that multiply in continuous expansion and that can be imagined without limits, as if these three canvases were only part of one much larger area, in which the mass continues. And accumulation. The baroque chaos that stains the white surface, confuses and creates an excessive chaos and an image of Saura obsessed in defeating the void and in the accumulation of random forms and contradictory and unrepeatable forms. Always expanding, always in a suffocating conquest.
Virtual visit: The great crowd (1963), by Antonio Saura, kept at the Museo Reina Sofía (Madrid).