Antonio Ruiz, winner of the 'Pasapalabra' Masters Cup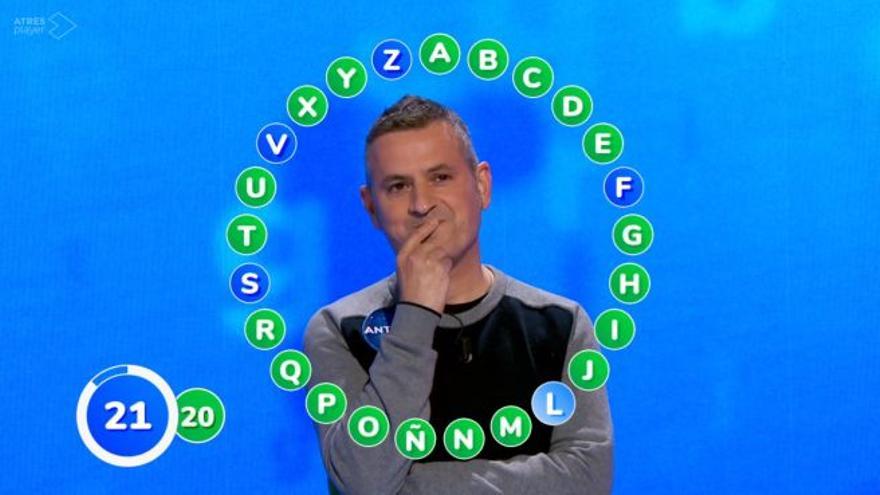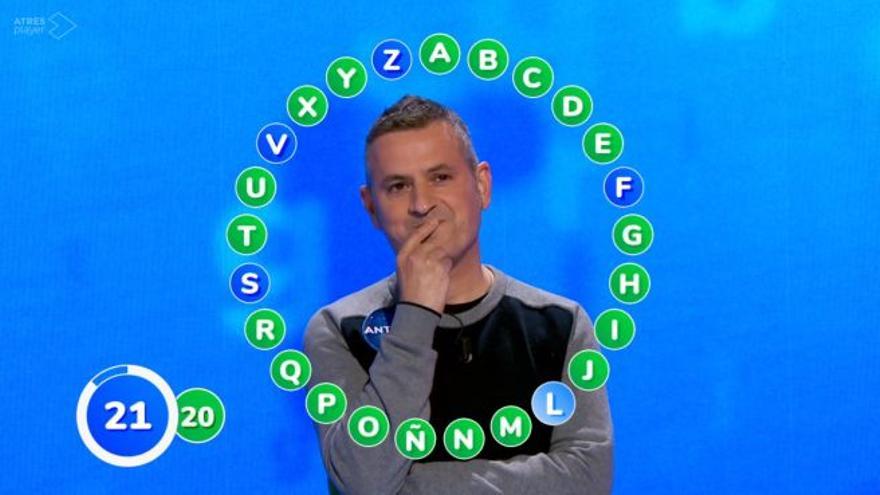 The participant Antonio Ruiz has managed to proclaim himself the winner of the 'Copa de Maestros' 'Pass word' (Antenna 3) after having been the best of the eight contestants who have faced each other in recent days in a special program that commemorates the two decades of the contest.
Anthony Ruiz, who in 2017 he managed to win the contest jackpot of 1,164,000 euros, has now achieved victory and won a prize of 50,000 euros, after beating another of the historic winners, Susana García, in the final.
Ruiz had reached the 'Copa de Maestros' facing Eduardo Benito in the quarterfinals and Juanpe Gómez in the semifinal. This special of 'Pasapalabra', one of the most followed television contests in Spain, began last Monday the 10th and has brought together eight of the best contestants of these two decades.
The special has been divided into Thematic installments that have reviewed the 20-year history of 'Pasapalabra' on topics such as music, television or cinema.
Carlos Adán (318,000 euros jackpot), Eduardo Benito (2,190,000 euros), Juanpe Gómez (1,674,000 euros), María Hernanz (180,000 euros), Susana García (450,000 euros), Antonio Ruiz (1,164,000 euros), Marta Sierra (96,000 euros) and Fran González (1,542,000 euros) have been the contestants who have participated in this commemorative tournament.
Based on the original British format 'The alphabet game', 'Pasapalabra' is one of the longest-running contests on Spanish television. He landed in 2000 with Antena 3 and moved to Telecinco in 2007. He remained with the Mediaset network until 2019, when he returned to Atresmedia.
During its time on Telecinco, the show was presented by Christian Gálvez, while now on Antena 3 it is Roberto Leal who is in charge of the program.