Antonio Resines: "I don't think I'll do any work until after the summer"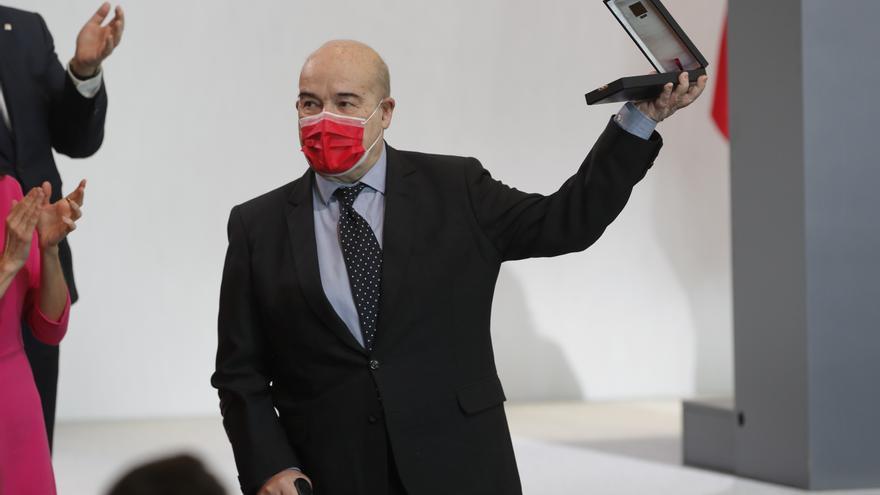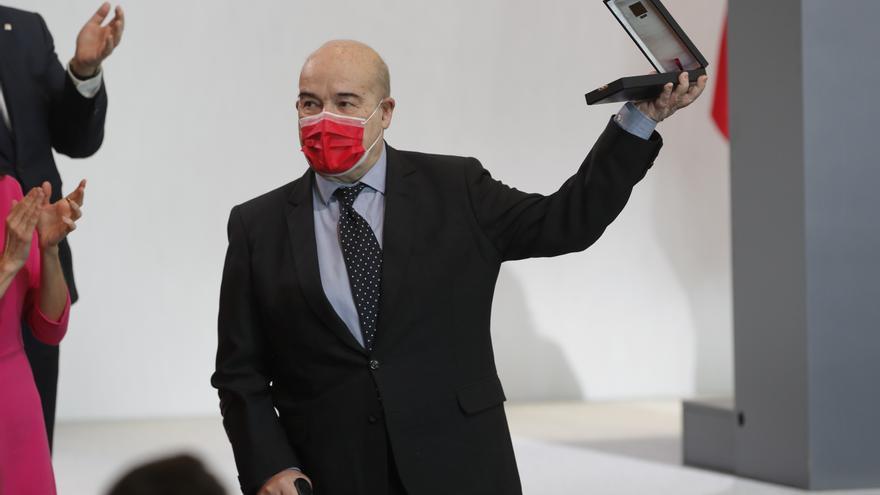 The actor Anthony Resinesone of the winners this Wednesday with the Gold Medal for Merit in Fine Artshas recognized that he is "baldao" after having passed the coronavirus and has stressed that he does not think he will be able to return to work until after the summer.
In the act, presided over by the king and queen, one of the greatest applause from the attendees has been for Resines, who has come to collect the award with the help of a crutch. "I feel useless, I can walk, which two weeks ago I couldn't, I have some time left to exercise and a couple of months to recover. I have made an effort but it has been worth it", he indicated.
"I don't think I'll do any work until after the summer. This award is very important, it is a serious award. He knows very well that they give you this award when you are a little lazy," the actor told the media.
For his part, the Navarrese film director Montxo Armendáriz has affirmed that "War destroys and culture build" and has underlined that "all the prizes are appreciated and more so in these moments of pandemic and tension due to the war".
Armendáriz has been one of the two winners from Navarre along with the soprano María Bayo. Both have given value to the fact of receiving this recognition in Pamplona: "It is very emotional to collect this award at home, it is an honor to receive this award with so many artists of this level", Bayo pointed out.
The soprano has also made reference to the war between russia and ukraine: "We have to have peace, we artists need to have that peace and that tranquility. What is happening is terrible."
Film director Alex de la Iglesia has appeared before the media with a similar message: "Culture is key in the construction of the human being. When culture is lacking, the things that we are experiencing now come," has said.
For his part, the dancer Anthony Channels He has assured that he never thought he would receive this award. "I want to dedicate it to my mother for giving birth to me as a bailaor and to the flamenco collective, which has been my life. It is an award that cannot be achieved overnight, it takes many years of work", she explained.
"I also want to say that, when we see many clouds in our life, let us think that there is always light on top like the one I just felt today. Pamplona is very flamenco, in this city there is a lot of art", he added.