Antonio Orozco: "Cheap criticism has me fed up"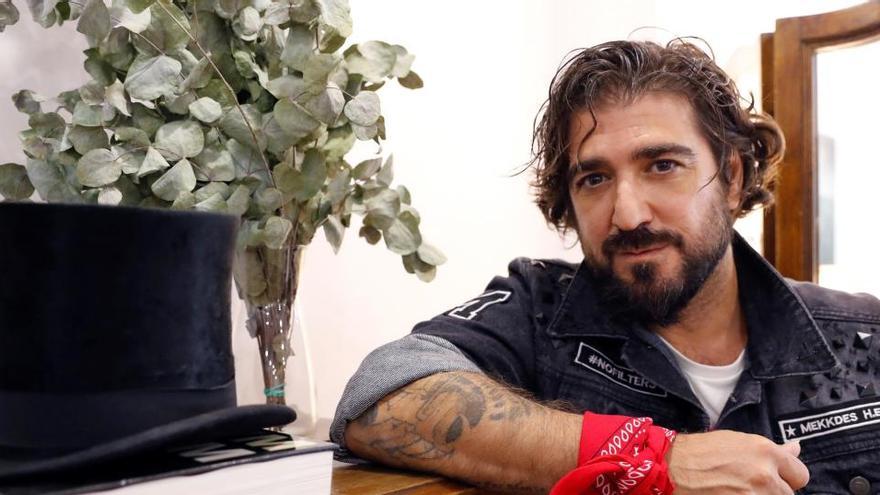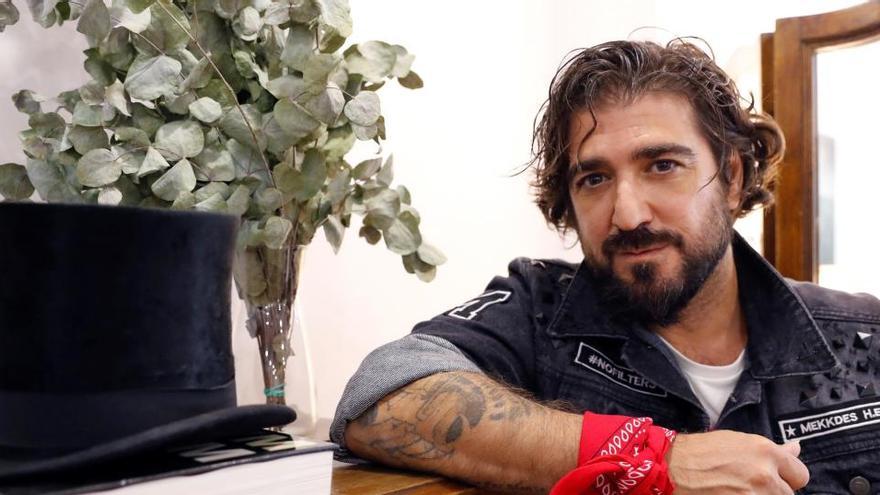 "Tired of cheap and superficial criticism", of the hopelessness of tomorrow or of "the four shots that so boldly gave us the heart", Antonio Orozco on his new album he pays tribute to the present and to all those who in the hardest years of his life taught him to sustain flight.
Hence the title of this eighth studio album which is published this coming Friday, "Avionics"(Universal Music), which according to the RAE refers to" electronics applied to aviation "and which for its author is, above all," a beautiful philosophy that combines a lot with music. "
"It's what allows a plane to stay in the air and I I have sustained myself all these years thanks to the people who have allowed me, so it's a tribute to all of them; with them, I intend that it take them to another place and that it also lifts them off the ground, "he explains to the Efe Agency.
Constructed as a journey through the air, this concise album of just nine songs begins and ends with an audio track of a device that is not known if it lands or actually takes off.
"Why the trip is the important thing. Speaking of circumstances as tremendous as we have today, we must live the present with intensity. That does not mean being irresponsible, but understanding that this is part of our life and not pretending that it is not happening, to look for the good within all the bad, "he reflects.
In this sense, Orozco (Barcelona, ​​1972) considers that "we are in the best moment to forget, to forgive and above all to start over ".
It is not a trivial assessment, coming from who only a few years ago suffered the death in just a month and a half of the mother of his only child, Susana Prat, and one of his great friends, as well as the producer of his records, Xavi Pérez, without whose helm he has now had to sail for the first time.
"For 25 years I worked with him. It is impossible to replace him and I have not even tried, I have directly put myself in charge of the production and that has constituted a reunion with a way that he had to do", he says about his work with "Aviónica" , what comes five years after "Destino", his previous studio album.
Inside, the most bombastic songs go hand in hand, such as the first single, "Today", with digital programming that propels the listener's mood upwards, and more relaxed cuts in which the piano and a simple clapping are those that accompany the journey, as in the second" single "," Between leftovers and leftovers I miss you ".
A song called "Nana del camino" stands out, which despite the title has little of a relaxed lullaby and is more closely related to the first group. "He talks about when parents face a situation as difficult as the illness of a child," he says about what he considers "a singing to life" that he built next to actor and comic Dani Rovira and that he talks a lot about "living in the present".
Another topic emerged from the conversation between three children who talked about "their true superheroes", their grandparents. "Today more than ever they are of vital importance, they are the kneecap of this society and thanks to them we are aware that we have to help each other," says Orozco before a court that he titled with a play on words, "To flights ", because not" they are just grandparents, but they teach us to fly. "
"No one can afford to speak ill of anyone"
Among the most important stands out "We can talk if you want", enough to free criticism, be it from a journalist or the neighbor of the fifth. "The cheap and superficial criticism makes me sick. Every time someone speaks ill of someone, what they are doing is speaking of themselves, because no one can afford to speak ill of anyone, even if they are your worst enemy," considers the musician. .
The also 'coach' of "La Voz" says he has this very present every time he participates in this talent show, after having himself been the victim of judgments in his opinion that are not very constructive.
"I've heard terribly harsh things from me. The first time I performed at the Palau Sant Jordi, 15 years ago, a journalist said: 'Antonio Orozco, one more copy.' No one can know what it was like for me to sing there, how easy that phrase must have been to write, and the massive destruction it caused in my head and in my heart. But then you learn, "he says.
The Catalan's desire is to return to the stage and his positive mentality makes him hope that he will be able to launch the tour in April of next year, ready in any case to use "ingenuity", as a "VIP room" to which can be accessed with the purchase of the album and which he has conceived as a space of surprises and meeting with his followers.
"The fact is that circumstances cannot mark the future of things all the time and, if I have to record myself singing in the shower with a webcam, I will," he says.