Antonio Mª Pasciuto: "It has been proven that in places with high levels of contamination there are more infections"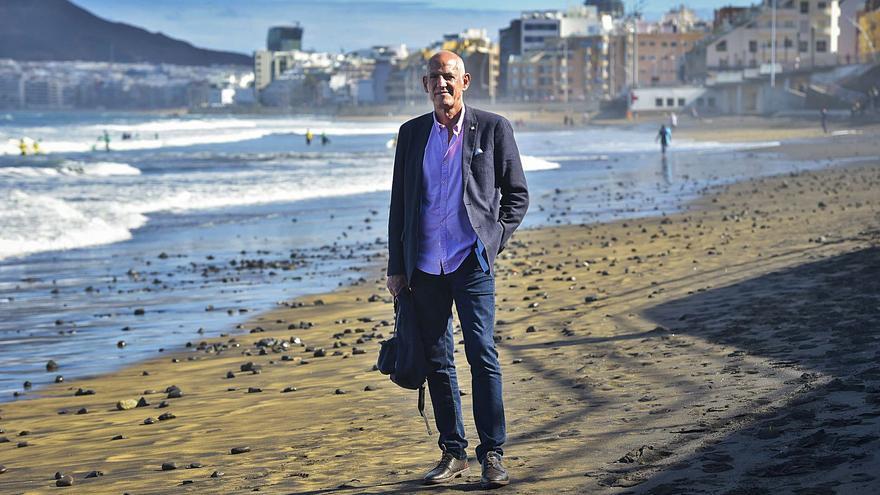 What is environmental medicine and how does it help prevent and treat diseases?
As living beings, we are open systems that are in continuous and uninterrupted exchange with the environment in which we live. Environmental medicine is the medical discipline that deals with the environmental causes of disease.
How do external harmful factors like pollution affect people?
To reduce the effects it has on health, first of all, it is the awareness of citizens, institutions and doctors. The environment and health binomial is essential. This is a very broad topic because when we talk about environmental overloads, we are talking about many categories of substances, such as pesticides, which the WHO says many of them are toxic and even carcinogenic, as is the case with glyphosate. So to avoid the harmful effects, there has to be a work of doctors and institutions. On the part of the doctor, he has to be trained in this matter. For example, it has been shown that Parkinson's can be related to pesticides and today there is also much talk about TDH, which can also be caused by heavy metals. I have had cases of patients in their 40s with Parkinson's and that is not normal, so the first question to ask is whether it is related to the use of pesticides. In addition, the scientific literature tells you yes, so it is our duty as doctors to find out and for this there are laboratory tests. And this is something interesting because if we discover that the patient is overloaded with glyphosate, we are not only going to give him medicine, we are also going to interrupt the cycle that causes this substance to reach him.
What consequences does the use of these products have on people? In the Canary Islands there has been a lot of debate on the subject.
I have observed that in the Canary Islands there are many adolescents and young people with Crohn's disease and it is quite rare. Once again, the scientific literature tells you that it may be related to pesticides, although it is not always the case. Imagine if as a doctor I give you an anti-inflammatory therapy and, in addition, I remove what is damaging you. This is an interesting panorama in which it is all about converting. And how? Well, the first thing is awareness and then the work that each part must do. For example, more and more patients are investing money in organic food without pesticides. This not only makes us prevent ourselves and our children, it also helps to save society chronic diseases, and if I am a producer and I see that more and more people do this, I will stop using pesticides. In Denmark this is being done.
"In the Canary Islands there are many young people with Crohn's and this may be related to pesticides"
Metals have also been detected in the blood of the umbilical cords. What can happen to those children?
Well, it can translate into easier tendencies to diabetes, chronic diseases or the nervous system, because each chemical substance has its target organ, where it expresses more its toxicity. It is usually mainly in the nervous system, the skin, as asthma cases are growing. Another very interesting topic is that of emerging diseases such as fibromyalgia, multiple chemical sensitivity or chronic fatigue. I have read data from Health that say that 3% of the population has multiple sensitivity or fibromyalgia, which would be about 70,000 people and this is something important for the health system.
Does climate change affect health?
Sure because climate change determines a rise in the environment of particles, the well-known PM 2.5 or PM 10, of azotoxide dioxide ... That is, of products that reach the body and are going to damage it. There is something very interesting about this. 30 or 40 years ago, human beings came into contact with one, two or three substances, but today it is said that each human being contacts 500 new substances every day.
So can taking care of the environment prevent disease?
Is demonstrated. I collaborated with the Vatican and in 2015 the encyclical of Pope Francis came out with the subtitle: Caring for the common home. In it he talks about heavy metals, insecticides, climate change ... What do I mean? That is something that is at all levels because caring for the environment should not be considered a favor that humans do to a strange person. The Pope says that we are all brothers, but also roommates. And this is the important thing, be aware that it is not something we do for others but something that we are obliged to do for our health and the health of those who come.
"There has to be an awareness. The health and environment binomial is essential "
The director of 'The Lancet', Richard Horton, talks about addressing the coronavirus crisis as a syndemic rather than a pandemic. What does this mean?
When the coronavirus infects a person, it may happen that that person does not realize it or it may be that you have mild symptoms or that they die and that, to a minimum, depends on the type of strain or virulence. Much, much depends on the state of the immune system. So we have to do a lot of work to strengthen that defense capacity. I am a bit controversial, but I like to say things clearly. In Spain around 80,000 people die from cigarette smoke, 220 people every day. Well before this would have to make a ban on smoke. We have already seen during the pandemic that with measures such as wearing masks or confinement, citizens have become aware of a common struggle. Well, we are going to do the same with pesticides and smoke.
How would you change by treating the crisis as a syndemic?
We have to distinguish two things. At the moment in which a patient who has other diseases catches the coronavirus and is in danger in the ICU, we do not have to do anything different from what is done in acute therapy and in this there is no discussion. What happens is that to reduce the number of people who increasingly go to this level, in parallel, we have to do work to strengthen the defenses. That is why we go to food, hygiene of life, relationships and environmental overload. It has been seen in studies that there are places with high contamination that determines a very strong rise in contagion and a very high rise in the percentage of deaths, once infected. Work must be done to reduce pollution levels. It is like one more measure like wearing a mask, only that we will be preventing chronic diseases and not just the coronavirus.