Antonio López returns to painting in Puerta del Sol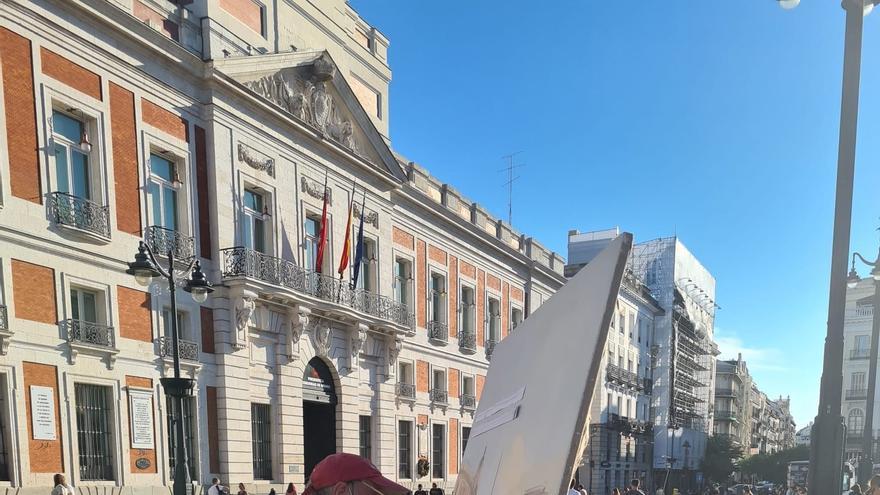 The painter Antonio López has returned to Madrid this Thursday Sun Gate to conclude the painting that he left unfinished eleven years ago, in a "Very nice afternoon, with good light and no wind."
Antonio López announced last April that he wanted to return this summer to the center of Madrid to finish the landscape that he began to paint and left in 2010: "eThis summer, God willing, I would like to continue the painting that I started years ago, in Puerta del Sol, so I will come in the afternoons ".
That year the painter worked in the afternoons, between 7:00 p.m. and 8:30 p.m., in a work to which he initially planned to dedicate three summers.
Located in the central area of ​​the square, Antonio López works on a painting that shows the Royal Post Office, headquarters of the presidency of the Community of Madrid, and Calle Mayor.
Dressed in shorts, striped shirt, clogs and red cap, the painter has been happy with the afternoon's work, which, despite the heat of the day in Madrid, has considered, in statements to Efe, "very beautiful and with good light."