Antonio José: "'Fénix' is penetrating hearts, it was my purpose"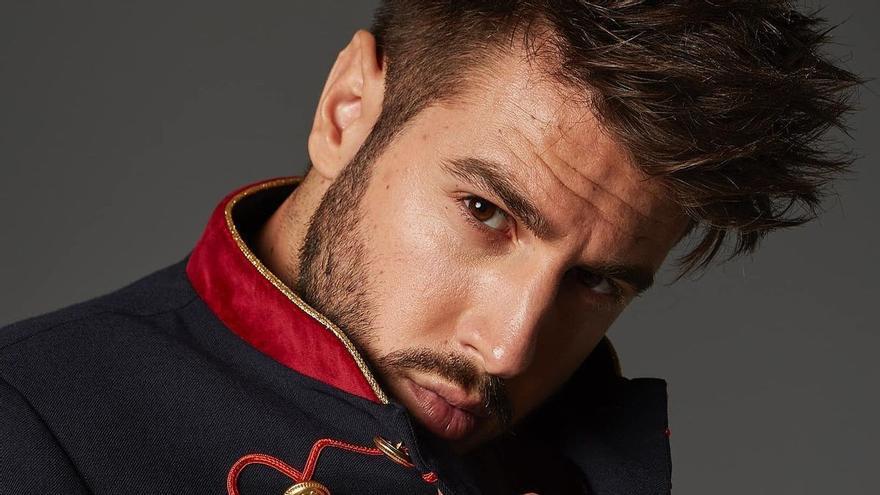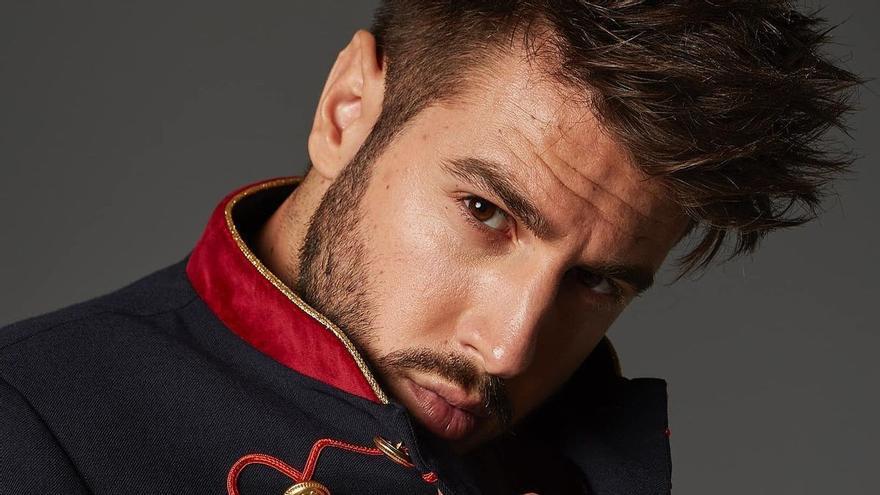 Close and loving, Antonio Jose, Despite his youth, he has spent more than half his life dedicated to music. His latest work responds to very personal experiences of the artist. Act in Cartagena Saturday. It will be at El Batel at 9:30 p.m.
A few weeks ago it came out Phoenix, his latest album. Tell me, what do you talk about in it?
I am talking about life. It's a disk very personal in which I have left my whole soul. It is the most important album of my career so far, so I feel it, and I am happy to be able to share all these experiences through my songs so that my people can feel identified.
After a few weeks of record signings, how are people welcoming you?
I am very happy with all the love they are giving to Phoenix, since for me it is a very important job. Reencounter my audience in each city, although in a different way, I would say that it is more special than ever. I know that it is penetrating hearts, that it was my purpose.
As he says, this album is very special in his career. Why?
By the time we have all lived. They have been difficult moments and I have had a lot of time to be able to express everything I wanted on this album, to work on it at a sound level and in all senses, and to meditate well on everything I wanted to tell.
It's the name, Phoenix, a kind of declaration of intent?
This whole album is a declaration of intentions because it is an album in which I have opened the channel, it is a very direct and very open album. Fénix is ​​how I felt when I came out of a different experience from which I have been lucky to come out with a lot of strength.
How do you define this album in three words?
Unique, magical and special.
In this album he collaborates with different singers.
To be able to work with Alejandro Fernández, someone so important worldwide, imagine, a dream. He is someone I have looked up to since I was little, and having him as a partner today is an honor. With Morat too, we wrote What will my mouth do together, it is a very special song and sharing it with them makes it even more special. With Andrés Cepeda and Sanluis the same, they are four collaborations that I was very sorry to do, I really wanted to and I am happy that they have agreed to be with me on this adventure.
Is there any artist Who would you like to work with and still haven't been able to?
With so many, but I would say Antonio Orozco. We have had a very good relationship for years and we still haven't been able to sing one of our songs together. I hope one day I can share a special song with him.
Did you start in music at 8 years old. What do you remember from that time?
I remember a child who remains the same [risas]. It was a very happy time in my life in which, when I have the opportunity to look back, I look back on it with great enthusiasm. I am very happy to be able to share all my experiences with my family. Thanks to them, today I am who I am and I have the opportunity to do what I like and the truth is that from a very young age it was clear to me that I wanted to dedicate myself to it.
He was a footballer, from the quarry of the Cordova, and combined it with music. At what point did you decide to opt for it?
I think it was always clear to me but I never plucked up the courage to take that step, it was my mother who decided for me, and if it hadn't been for her, I don't know if I would be here.
What did your passage through The voice?
One more window in my life, it is a showcase that I used very well.
Since then its popularity has increased a lot. Is it where you wanted it, or does it still have a way to go?
I have a long way to go, but I am where I want to be. I keep working every day to be a better professional and a better person, and grow in every way. Is my objetive.
On this tour, which passes through Cartagena on Saturday, he presents the songs from his previous album. Are the songs of 'Fénix' protected?
We will start that tour in May and we will announce the dates very soon. That will be a very special tour with incredible live performances. We are really looking forward to it, but for now we are still looking forward to Antídoto Tour.