Antonio Fontana, from Malaga, wins the Café Gijón Award for 'Up to here we have come'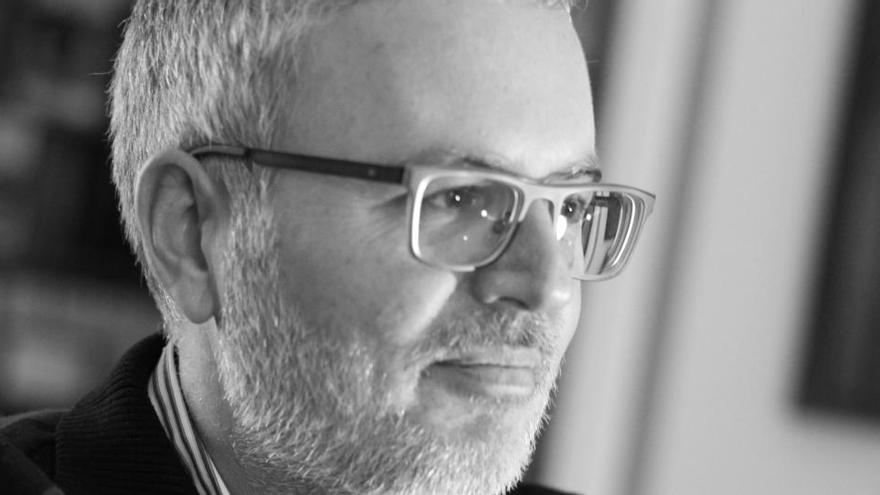 'Up to here we have arrived', by the Malaga writer Antonio Fontana, has won this Thursday the Café Gijón Novel Prize 2020, whose jury has highlighted from the work that it is "a vision as subtle as it is unusual of old age".
He too "risk that the author has taken in creating a well-characterized set of voicess, which break with the stereotypes that circulate the most in our society and give a complex, dynamic and tragicomic perspective of this vital stage ", Siruela reported this Thursday in a note.
The jury, made up of Mercedes Monmany, Rosa Regàs, Antonio Colinas, Marcos Giralt Torrente and José María Guelbenzu, as chairman, met for the first time online due to the COVID-19.
The winning novel portrays a group of elderly women who live together in the Peña Hincada residence in Malaga, who spend their time ruminating on their obsessions and recalling the lives they left behind.
Feminists unknowingly paint a ruthless portrait of men, with large doses of incorrectness and, above all, black humor, in this modern Decameron in which one of the residents disappears and another insists on finding her body, describes Siruela, who since 2007 publishes the winning works of the contest organized by the Gijón City Council.
Antonio Fontana (Málaga, 1964) has written the works 'Sol poniente' (Málaga Novel Award 2017), 'Hostal Parisien', 'Detailed map of hell', 'El forgón de los sins' (finalist in the 2003 Gijón Café Award) and 'From man to man', in addition to 'So far we have come'.
Degree in Journalism, his professional career has been linked to the newspaper ABC for 30 years, nineteen of them as book coordinator in the ABC Cultural supplement.
The Gijón Café Award, endowed with 20,000 euros, It was instituted in 1949 by the actor Fernando Fernán-Gómez, in the famous establishment of the Paseo de Recoletos in Madrid.
Among its list of winners are names such as César González-Ruano, Ana María Matute, Carmen Martín Gaite or Luis Mateo Díez, in its first stage, and more recently, José Antonio Garriga Vela, Martín Casariego, Jesús Ferrero or José Morella, winner of the last year with 'West End'.