Antonio Escohotado, freedom above all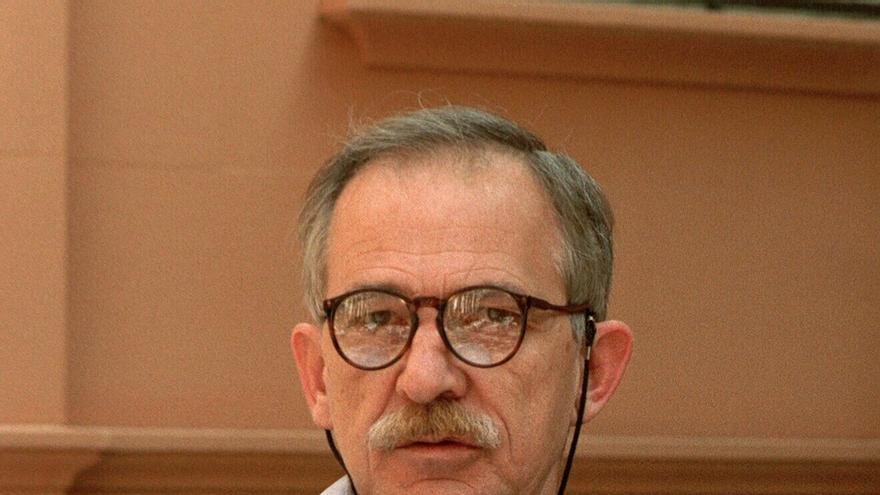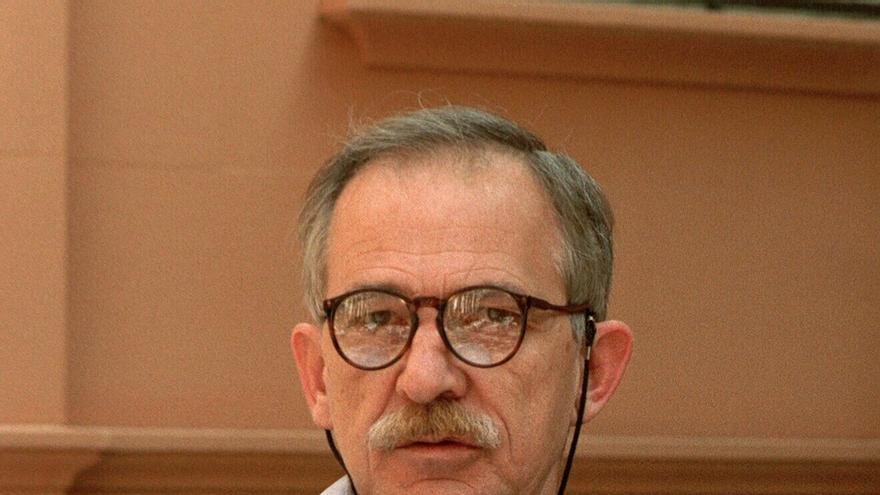 Freedom was the axis of the work and life of the thinker Antonio Escohotado, died this Sunday at the age of 80 in Ibiza: freedom to consume drugs, freedom from totalitarianism, sexual freedom and freedom to defend one's own criteria above social and ideological conventions.
The sociologist, essayist and professor from Madrid, author of a score of books and translator of the double, cultivated revolutionary communism in his youth and has died being a benchmark of liberalism.
Immersed in the hippy life of Ibiza in the 70s, was part of the group that laid the foundations of what would end up being one of the most important nightclubs on the most disco island in the world, Amnesia.
The journalist Ricardo F. Colmenero, who recently published a book based on months of conversations with him, summarized in an interview with Efe the breadth of the philosopher's vital and intellectual experience: "It gives the feeling that Antonio Escohotado has lived a hundred lives".
The son of a Francoist press attaché, he was born in Madrid on July 5, 1941 and at the age of 4 he moved with his family to Brazil where he lived until he was 14 years old.
Graduated in law by his father's decision, later he studied Philosophy, which was what he really liked. At the end, he worked as an assistant in the chair of Philosophy of Law at the Faculty of Law of the Complutense University of Madrid.
In 1983 he became Adjunct Professor of Ethics and Sociology at UNED, and later holder of Sociology at said University, from which he retired in 2013. He trained as a jurist and philosopher influenced by the concepts of vital reason and historical reason. following Ortega y Gasset and Zubiri, to later reach Freud and especially Hegel, whose philosophy of religion he analyzed in his doctoral thesis 'La conscience unhappy' (1972). This work together with 'Reality and substance' (1985) – an incursion into the field of logic and pure metaphysics – were the foundations on which his thought was based.
Politically it was a singular thinker on the Spanish scene, and not always well understood, since it was not inscribed in the traditional left / right axis, but rather focused on the freedom / authoritarianism issue, rejecting utopianism and authoritarianism from pragmatic and rationalist positions.
Restless in spirit, close to communism, he became interested in psychoanalysis and soon He changed Madrid for the Aran Valley, Lérida, later, for Gredos and finally for Ibiza, where he lived for fifteen years and was an important member of the so-called "generation of Ibiza", young rebels and progressives who settled on this island to live outside the "established".
During the Franco regime, in hiding, their political positions evolved to the point of saying that "any political utopia ended up being indiscernible from one or another eugenic project, euphemism for genocidal companies. "
Bet on the legalization of drugs
Great scholar of psychotropic drugs, wrote about them and even came to be persecuted and prosecuted for their anti-prohibitionist positions on drugs. In February 1983 was arrested in Ibiza for drug possession, a matter that scandalized university circles and society in general, especially since it occurred a few months after he participated in one of the programs of 'La clave', in which advocated for the legalization of drugs, and in 1988 was sentenced to two years in prison, by the Palma Court, and the payment of a fine for drug trafficking.
He participated in numerous round tables and seminars to defend his thesis in support of non-prohibitionism. ANDn 1987 he was a finalist for the National Literature Prize, of Essay, for his work 'Reality and substance'.
But his most important work was' History of drugs', of which the third volume appeared in 1989. In it, he systematically analyzed drug use, from its religious origin in ancient times to the present, and argued that drugs and man were inseparable companions.
In 1990 he published 'The book of poisons', which for the author was a small personal, historical and scientific vademecum of substances known as drugs and which Escohotado called drugs.
Other works
He was awarded the Anagrama Essay Prize in 1991 for the work 'The spirit of comedy', an argument against the power and control mechanisms of citizens.
His essays also include 'Harlots and wives', where he reviews man-woman and mother-child relationships, as well as mythology and the concept of prostitution through the centuries; 'Family history. Four myths about sex and power '; or "The enemies of commerce III".
Analyst of current affairs, social uses and culture during the Transition wrote about the state crimes of the LAGs in different articles and published essays on the sociology of power, such as 'Majesties, crimes and victims' (1987) or 'The spirit of comedy', Anagrama Essay Prize in 1992.
Throughout his life he kept nNumerous controversies in the media for their views on morals, drug use, prostitution or euthanasia.
For his positions he was rejected in certain academic circles that accused him of professional intrusion, after the publication of 'Chaos and order', a work with which he was awarded the Espasa de Ensayo Prize in 1999.