Antonio de Verónica and Saray Cortés bring their latest flamenco show to the Canary Islands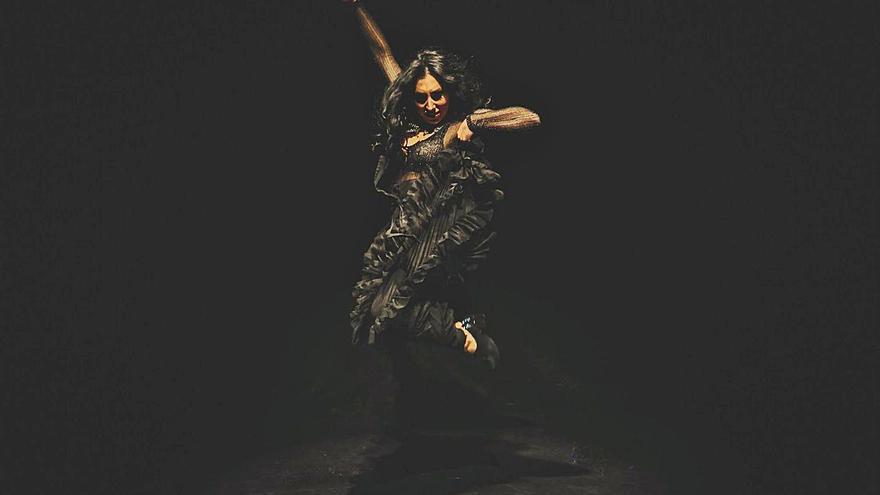 The Malaga dancers Antonio de Verónica and Saray Cortés They return to the Canary Islands to present their latest flamenco work, De norte a sur, with which they will be in Tenerife in the towns of Puerto de la Cruz, La Laguna and Arona, and also in The Gran Canarian palms, between October 28 and November 7.
From north to south it's a show sponsored by Rafael Amargo that seeks to transcend emotional borders, while trying to unite the creativity of various artistic origins, without departing from the basic precepts of the flamenco matrix, unifies the different origins of the members that make up the company.
Antonio de Verónica and Saray Cortés They will perform at the Sala Taoro in Puerto de la Cruz (Tenerife), at 8:00 p.m., on October 28; and on November 4 and 5. In Tenerife too, they will perform on November 6, at 8:30 p.m., at the Auditorium of La Laguna, with tickets at 12 euros .. And on November 7, From North to South will be presented at the Infanta Leonor Auditorium of Los Cristianos (Arona), at 8:00 p.m. Likewise, the dancers will perform in Las Palmas de Gran Canaria on Friday, October 29, at 7:30 p.m. at the Guiniguada theater. Ticket sales, at 10 euros, on the theater's website.
The flamenco company Antonio de Verónica y Saray Cortés was born in 2005 and since then has made the most authentic flamenco its hallmark, which is transmitted through four generations of the same family who are distilling their art, which in this case is confused with his life, representing the most genuine styles of this ancestral dance.
Antonio de Verónica started dancing when he was just seven years old and has shared the stage with artists of the stature of bailaor Antonio El Pipa and cantaor Miguel Flores Quirós, El Capullo de Jerez, and has learned alongside Rafael Amargo, Rafael del Carmen, Farruco, Farruquito and Juana Amaya.
Saray Cortés, her partner on stage and in life, started dancing when she was barely five years old at the hands of one of the most recognized dancers, her mother, La Salinera. At the age of 16, this young woman is already in charge of her own flamenco group and arrives at the Queen Elizabeth Theater in London, with unbeatable reviews. From north to south it is structured in two undivided parts. A first one that represents the oldest and most racial aspect of flamenco and a second one that reflects the present of this dance, with personal touches from the artists.