Antonio David, "very calm" after meeting with his lawyer: "I'm not afraid"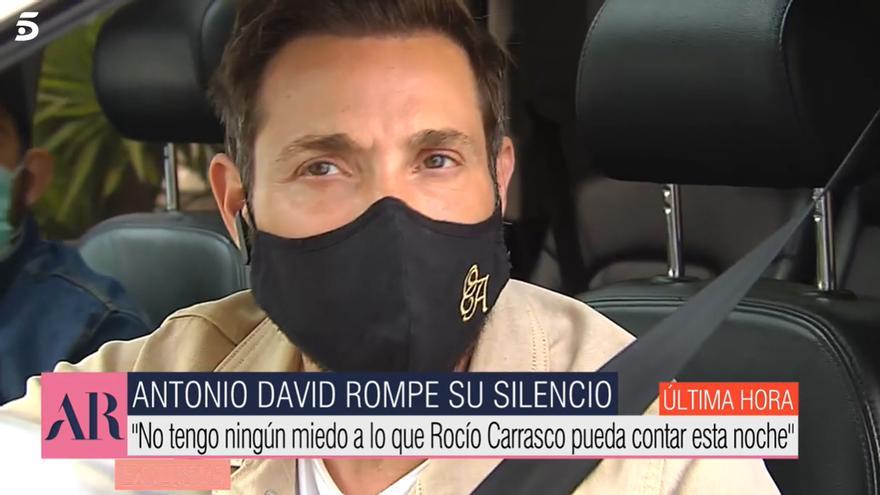 A few hours before the broadcast of the sixth chapter of the documentary by Rocío Carrasco, Antonio David Flores has attended to the journalists after meeting with his lawyers in Madrid. "I'm fine, calm and strong", advanced after his arrival at the Atocha station, confirming that he will take "the appropriate legal actions." According to him, his ex-wife is "slandering and slandering him" in the Telecinco space.
A reporter from 'The Ana Rosa Program' spoke this Wednesday with the former collaborator of 'Save me'while leaving the garage of his home, inside the vehicle and in the company of his son David. "I'm very good, great", has assured with apparent calm.
Despite the fact that his image is being seriously damaged after the broadcast of the documentary, in which Rocío Carrasco recounts a series of alleged mistreatments, Antonio David has affirmed that things are going "quite well." "I am very happy, very calm," he added in his statements to the morning magazine.
Regarding the meeting with his lawyers, he limited himself to saying that it was "a very necessary meeting, especially at this point where we are." Before saying goodbye to the journalist, he admitted that he does not fear anything that may be said in the next installments of the media documentary: "There is no fear."
Telecinco It broadcasts tonight, starting at 10:00 p.m., the sixth episode of 'Rocío, tell the truth to stay alive'. In this new chapter, which lasts longer than the previous ones, Rocío Carrasco will recall the death of her father, the achievement of the nullity of her marriage with her husband, obtaining custody of her children and the relationship she had with them or the accusations leveled against his current partner, Fidel Albiac.