Antonio David Flores "rebels" against 'Save me' and accuses them of this very serious issue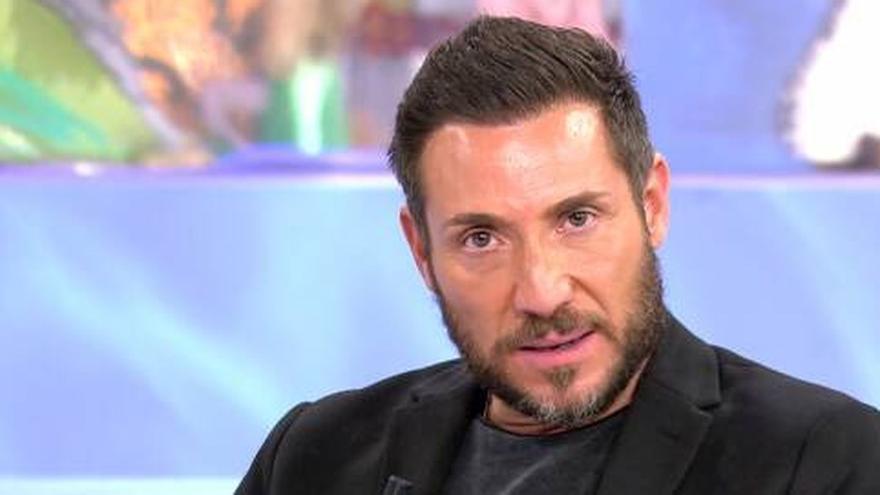 Antonio David Flores continues immersed in his particular crusade against Mediaset España and Save me.
The one who was a collaborator of the most successful program of the chain led by Paolo Vasile does not think to stop until he restores what he believes has been stolen from the Telecinco evening format and remains firm in his decision to "unmask" the afternoon space of chain.
After announcing that he would tell his truth thanks to his new facet of youtuber, the former Civil Guard has published on Youtube his first video which is titled 'I rebel'.
Immersed in a real media hurricane when his divorce from the winner of Survivors 2021, Olga Moreno, came to light, Flores has posted on his channel a video of almost 8 minutes in length in which he talks about the latest news about his life and of the treatment that has been given to him by the program of La Fábrica de la Tele, producer of Save me.
A video in which, far from being daunted, Antonio David mercilessly attacks the program and its collaborators, calls for a boycott by the advertisers of the same and is entrusted to the Minister of Equality herself, Irene Montero, so that "justice is done."
A very serious accusation
But this is not all.
Not happy with it, Antonio David Flores takes a step further and accuses the program of "racism" for, according to him, laughing at the entire gypsy race "of which I have blood and to which I am very proud to belong," says Rocío Carrasco's ex-husband.
"What you have done is stigmatize the gypsy race, you link criminal acts to the condition of being a gypsy. I rebel, "he says.
"My mother is paya, I have gypsy blood and I am very proud of it, I have an impeccable family and there are many of us and no one can say anything about them. What has been done today with my family is unforgivable, what has been done today with an ethnic group like the gypsy is unforgivable. That which 'Sálvame', 'La Fábrica de la Tele' has done today, those who defend the LGTB collective and other groups and are their standard bearers, today they have promoted racism and hatred, "says the former collaborator of the program.
Petition to Irene Montero
Very outraged by everything that is happening, the father of Rocío Flores and David Flores has appealed to the Minister of Equality, Irene Montero, to come out in his defense and to intervene the justice before what he considers an "irreparable damage".
"To all these people since apparently things are allowed here in Spain that are not allowed in the rest of Europe, I hope that justice sees this and now, after 7 months, I ask the Minister of Equality to review this, to take the appropriate actions, corresponding to her position and to really do justice, this cannot be allowed, so far "sentence.
The video of Antonio David Flores is about to reach 100,000 visits in his first hours on the video platform.