Antonio David Flores loses his greatest defender and is left without support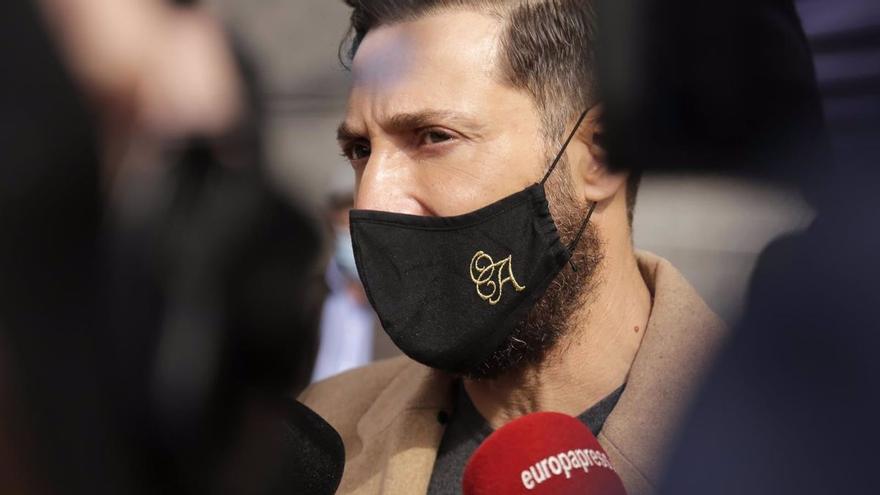 Antonio David Flores he is against the back and the wall.
The ex-husband of Rocio Carrasco live one very delicate situation ever since the bomb detonated by the mother of her children with her documentary.
The former collaborator of the Telecinco afternoon program maintains total silence and the last images that are had of him are at the doors of Mediaset Spain to receive his wife, Olga Moreno, after proclaiming winner of Survivors 2021.
Some images that gave a lot of account of the state of the former collaborator of Save me in which he was visibly deteriorated, very thin and with sad and dull eyes.
The broadcast of Rocío Carrasco's docuseries left Antonio David Flores devastated both personally and professionally. However, during that stage, the former civil guard found support in his wife's fan club, the blue tide, and in an acquaintance youtuber, JuanjoVlog, who decided to undertake his particular crusade against Save me and that, in addition, announced a series of against documentaries to expose the shame and dirty laundry of some of the collaborators.
Now, after a few months, things, far from calming down, continue to increase. Rocío Flores's father is going through a new and complicated stage since You could be about to run out of supports.
Everything changes from one day to the next because, according to various reports that have seen the light in recent days, this good harmony between the two could be more than cracked.
Some sources suggest that the youtuber He could be very angry with the collaborator because he could not have played very fair.
An unforgivable betrayal
The first interview with Antonio David was carried out between Juanjo and another youtuber named Javier Oliveira, also specialized in matters of the heart.
This was the beginning of the end of the relationship. Both did a joint interview with the ex-husband of Rocío Carrasco months ago that was broadcast on the Oliveira channel, a question that came to bother the creator of JuanjoVlog because, according to him, Antonio David would have preferred to give the interview to his channel.
These statements greatly impacted the other creator because He claimed that the former civil guard had said the same to him.
In this situation, Menéndez could not contain himself and hinted that Antonio David's approach to both was interested: "I think he said one thing to me and he said another, because if not, I don't understand this stubbornness"He pointed out surprised in the conversation with the other victim.