Antonio Banderas takes 'A Chorus Line' to Barcelona, ​​the musical that has opened its Malaga theater | Culture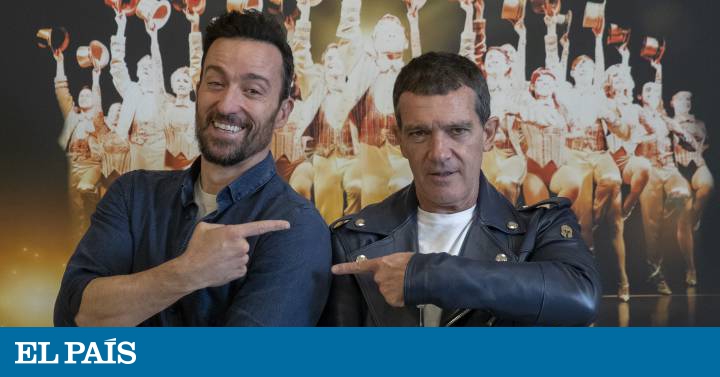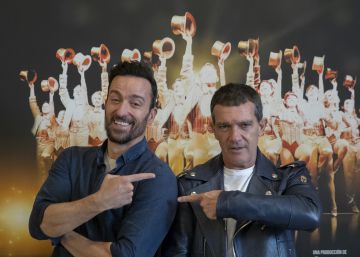 Antonio Banderas He never tires of telling us that the heart attack he had in 2017 was a "very powerful and profound experience", which led him to change priorities. The money went to the background, and prioritized something more tangible, the theater, to what has been delivered in recent months. "A theater is a theater, you can play," he said Monday in Barcelona, ​​where he has come to present 'To Chorus Line', the musical that produces and co-directs and inaugurated its new space in Malaga, the Soho Caixabank Theater. From February 21 to March 29, you can see in the Tivoli theater with Pablo Puyol as the protagonist, a role that Banderas embodied in the functions of his hometown, although Puyol already replaced him on the occasions when the Malaga traveled to USA
Banderas was radiant this Monday in Barcelona, ​​after having picked up his first Goya on Saturday for best actor, for his role in Pain and glory, by Pedro Almodóvar, an interpretation for which he is nominated for an Oscar. He has been very relaxed, convinced that he will not take the statuette because "he is not a favorite", as he has acknowledged. He has assured that to win it "you have to campaign and get into a maelstrom of daily projections", a game he has not dealt with because he was doing theater in his beloved Malaga.
So he has focused on talking about To Chorus Line, the musical he chose to inaugurate his new project, which he defines as "a twenty-year-old dream" come true, very well received by the public. The first production now begins a tour that will also pass through Bilbao and Madrid, but without him as the protagonist. The role of Zach will be played by Pablo Puyol, an actor forged in the musical, who has worked on titles such as Grease, Rent or Beauty and the Beast, and has also been seen in television series as The Serrano or The one that is coming.
The title that Banderas has chosen to inaugurate his theater is not trivial. Originally conceived and directed by Michael Bennet in 1975, To Chorus Line It was a paradigm shift in musical scripts, as it was inspired by the real experiences of dancers and actors participating in a musical work. "It implies a reflection on the performing arts," said the Malaga actor, who explained that, although the work has little room for adaptation because it is a legacy, he has tried to print more colors to the protagonist.
With 29 performers and an orchestra of 15 musicians, the story takes place on the same Broadway in the mid-1970s, and starts with an audition for a new musical production, directed by Zach. In the original, he is a "monolithic and authoritarian" type, says Banderas, who wanted to give him "a certain vulnerability vulnerability" through the relationship he has with one of the characters. The actor has summed it up as a "fun and exciting show with which he intended to fill the theater", intended for a wide audience. For the most innovative proposals, he intends to build a second theater in his city, which is a laboratory and a platform for promoting new talent.
With 112 films behind him, Banderas has shown himself in total idyll with the theater. At a time when you live at full speed, a pace sponsored by social networks, you miss reflection, and have sought refuge in the performing arts. Watching a movie again has sometimes caused him a "big disappointment", something he thinks cannot happen with the theater. For him, this is an "ephemeral art." To the theater "you go, you see the work and the only thing that remains is the memory," he said. And that doesn't change anymore.