Antonia María Rodríguez Pérez, Gold Painter of the Royal City of Gáldar, dies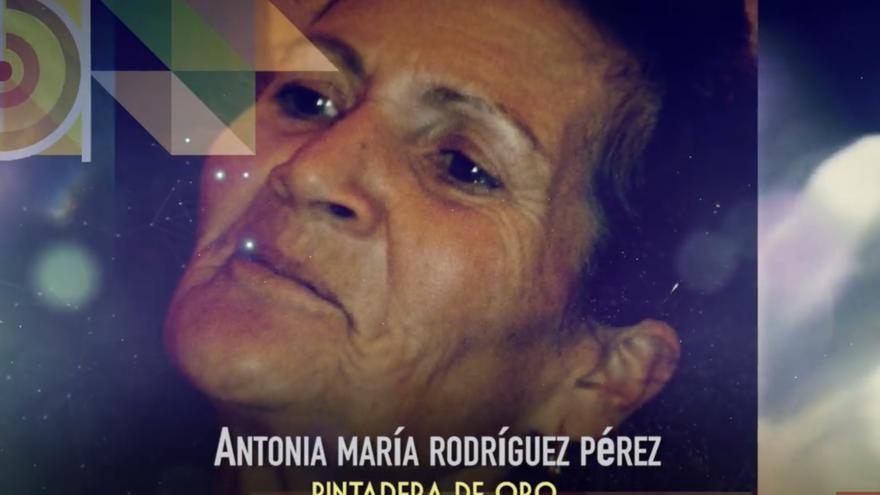 This Friday, Mrs. Antonia María Rodríguez Pérez, Golden Pintadera of the Real Ciudad de Gáldar, passed away at the age of 73.
His first jobs were in the laundry that existed on Doramas street, in the town of Gáldar, and later in agriculture.
But she and her husband always had the illusion of creating a company on their own and, together with another couple, they opened the doors of what was the second self-service in Gáldar. After a few years they continued to run it alone for three decades as Supermarket 'Víveres Jacob', in the La Enconada neighborhood.
Born on June 13, 1947, 'Maruca', as she was always affectionately known by her neighbors, married Jacob Díaz Mendoza, with whom she had two children.
The mayor of Gáldar, Teodoro Sosa, presented him with the Golden Pintadera of the Real Ciudad de Gáldar in 2016 together with a group of women and men who have stood out, from their different trades and professions, for their work, constancy and overcoming