Antona regrets the passivity of the Government of Spain in the face of the migratory drama suffered by the Canary Islands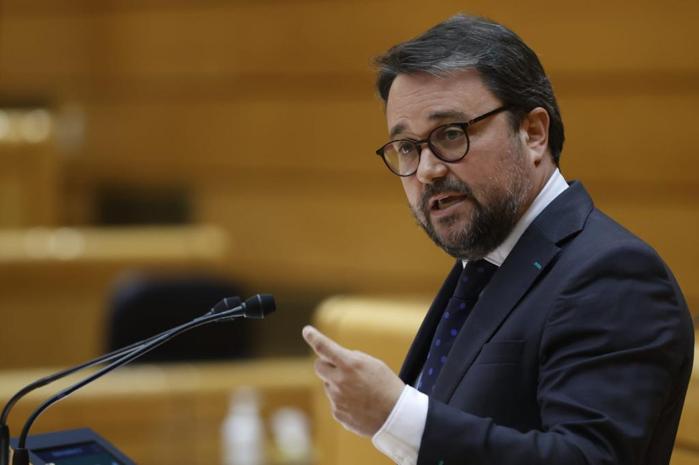 The senator affirms that the arrival of migrants to our shores, so far this year and until last April 15, has grown by 59.8%, compared to last year
The regional senator and deputy spokesman for the Popular Group in the Upper House, Asier Antona, regrets "the
Passivity of the Government of Pedro Sánchez in the face of the serious problem that the Canary Islands are suffering from illegal migration, as I denounced last week during the question I put to the Minister of Foreign Affairs", he assures.
Antona has echoed the alarming data from the United Nations in which it indicates that of the more than 3,000 migrants and refugees who have died or are missing for trying to reach the shores of Europe, during the year 2021, "more than
1,100 deceased they correspond to migrants who tried to reach the coasts of our Archipelago", he assures.
In addition, the Canarian senator asks the Government of Spain for clear and concrete measures to address this situation, and defends that "the UN is already warning us that we must develop policies along these lines, because this figure is going to continue to increase this year if not we make the right decisions from the competent countries," he says.
Also, the spokesman has shown his
concern after the Ministry of the Interior has made public the data confirming that the migrants who have arrived on our shores so far this year and up to April 15 have grown by 59.8%, "which means 2,379 people more than last year for the same dates.
A situation that shows that the letter that Pedro Sánchez sent to the King of Morocco has been of no use, nor his subsequent meeting in which he asked him to control migratory flows, "he says.
The senator is clear that in order to control the borders, it is necessary to
collaboration with the European Union through Frontex"by the way, whose director resigned last Friday from his position, demonstrating, once again, the most absolute failure of the socialist government in immigration matters."
Finally, Antona asks the Government of Spain, "to stop looking the other way, and really get to work on the problems that concern the canaries."