Antón García Abril, author of more than 200 film and television soundtracks, dies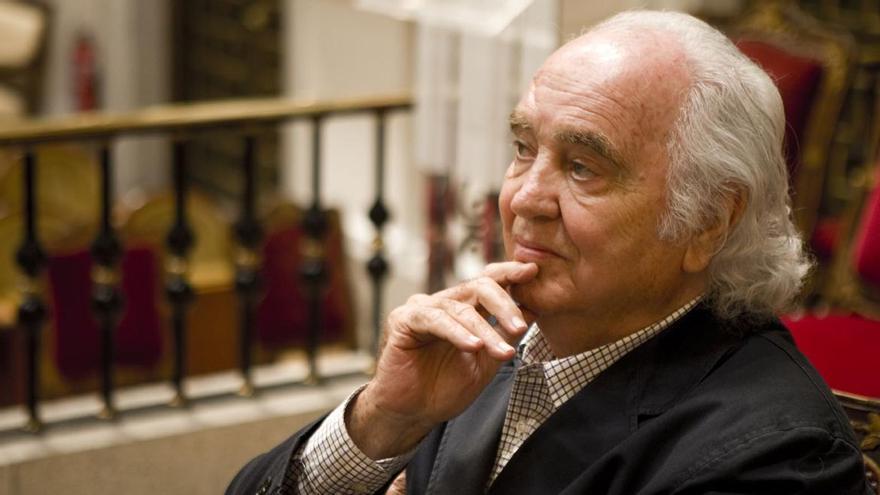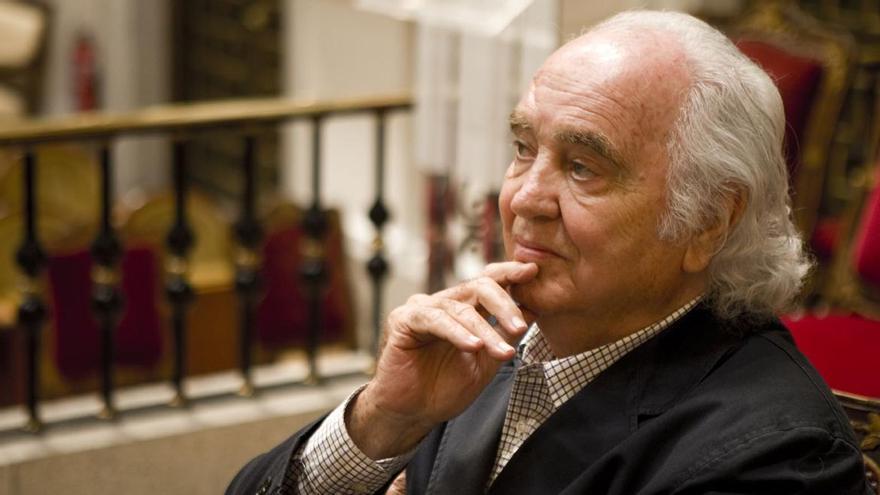 The Teruel composer Anton Garcia April, one of the founders of the group Nueva Música (1958) and composer of more than 200 soundtracks for film and television such as those of 'The holy innocents'or'The crime of Cuenca ', has died this Wednesday in Madrid at the age of 87.
As reported to EFE by the General Society of Authors and Editors (SGAE), Antón has died in Madrid and leaves behind him a great musical legacy composed of works for orchestra, cantatas, concerts, chamber music and more than 200 soundtracks for film and television.
The SGAE has expressed its "pain" for the death of what they have described as "a reference" for the entity, where he was a member of its board of directors in various periods and was appointed honorary advisor.
"From this entity, we want to convey our condolences to the family and friends of Antón García Abril, one of our teachers of contemporary music and a firm defender of culture, education and copyright. He was a creator with personality and alien to fashions that, based on freedom, built emotions in cultured music. Without a doubt, a reference in Spanish music and culture, "said Antonio Onetti, president of the SGAE.
Born in Teruel (1933), García Abril leaves more than a thousand registered works.
His symphonic work goes through most of the musical forms: works for orchestras, cantatas, concerts, chamber music and outstanding song cycles inspired by the most important Spanish poets.
In addition, the SGAE has indicated, the National Institute of Performing Arts and Music (INAEM) commissioned him in 1986 to compose the opera 'Divinas Palabras', on the work of Ramón María del Valle-Inclán.
For the general public, his facet as author of more than 200 soundtracks for the cinema is better known, such as' The Holy Innocents', 'The Crime of Cuenca', 'Sr. Citroën','Come to Germany, Pepe'or'The city is not for me', among other.
He also composed for television series tunes such as 'The man and the earth', 'Gold rings', 'Second teaching', 'Central brigade', 'Composed and without a boyfriend', 'Ramón y Cajal' or 'Fortunata y Jacinta'.
Member of the so-called 'Generación del 51' and one of the founders of the Nueva Música group, Teruel's long career in composition has been recognized in the most prestigious national and international forums.
Awards like the National Theater Award (1971), the National Prize for Music Pedagogy and Research (1991), the National Music Award (1993), the Gold Medal of Fine Arts (1998), or the SGAE Ibero-American Music Award 'Tomás Luis de Victoria' (2006).
In his didactic facet, his pedagogical work stands out at the head of the Composition and Musical Forms chair of the Real Conservatorio Superior de Música de Madrid. For almost thirty years he exercised this teaching activity continuously.
In 1989 he composed the hymn of Aragon commissioned by the Courts of that autonomous community.
His work of musical composition for the audiovisual was recognized in October 2014, when the Film Academy awarded him its Gold Medal.
In May 2018 he celebrated his 85th birthday with the publication of a new album and a concert that took place at the Real Academia de las Bellas Artes de San Fernando in Madrid, of which he had been a member since 1982.