Anticorruption asks four and a half years for Olivas and Parra for the fall of the Bank of Valencia | Economy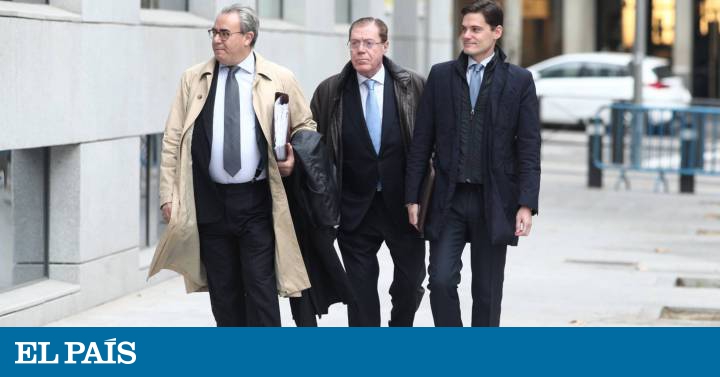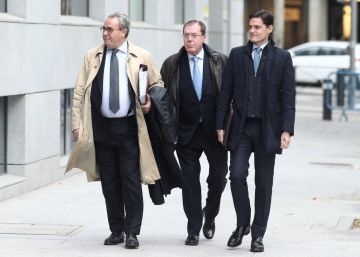 The Anti-Corruption Prosecutor's Office has requested four and a half years in prison for the former president of Banco de Valencia José Luis Olivas and the former CEO Sunday parra for alleged accounting falsehood between 2009 and 2010, and also accuses other twelve people. Banco de Valencia was intervened by the Bank of Spain at the end of November 2011, detecting a capital hole of about 600 million that was corrected with a contribution of 1,000 million Bank Restructuring Fund (FROB), before being awarded in auction to CaixaBank.
In addition to Olivas and Parra, the public prosecutor accuses another twelve people, including Deloitte's audit partner Miguel Monferrer, for whom he requests a year and a half in prison as a necessary cooperator in the falsification of the 2010 accounts.
Despite the recommendations of the Bank of Spain, the expansive policy set by the bank's board of directors and implemented by its CEO, Domingo Parra, remained based on the application of credit policies characterized by its "low prudence and high risk" . In the face of "real" bad results of the 2009 financial year, it was decided to carry out an accounting practice aimed at maintaining an image of solvency and profitability of the entity that did not correspond to the reality of its status.
Among other practices, the Prosecutor's Office detected that they were authorized real estate developers refinancing that otherwise they could not comply with the payment of their fees, practically the entire risk of a series of long-term real estate projects was assumed in which there were significant doubts about their profitability and assets were awarded in debt payment not proceeding to the proper accounting of their value.
Likewise, the Prosecutor's Office continues, although many of its operations were defectively documented, no provisions were made for provisions in accordance with the regulations, and operations were authorized against the interests of the entity itself by its top managers, in collusion – sometimes – with managers and employees.
Part of them have already been subject to other criminal proceedings for possible crimes of unfair administration. All this resulted in the approval of annual accounts, those of the years 2009 and 2010, which did not reflect the faithful image, as they were based on accounting adjustments aimed at "makeup" such results.