Anti-Franco fighter María Salvo dies at 100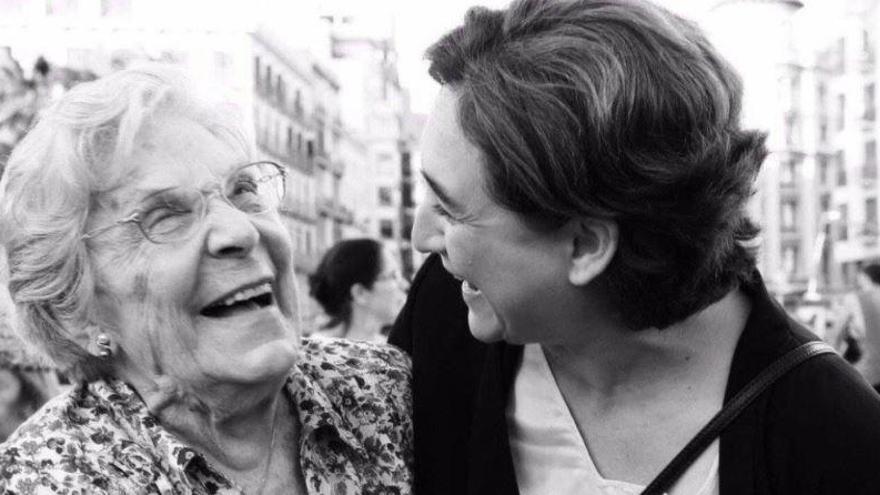 The historical militant of Socialist Party Unified of Catalonia (PSUC), anti-Franco fighter and founder of the Association Dones del 36, Mary Salvo, died this Monday in Barcelona at the age of 100.
Social networks have been filled with messages of condolences and mourning for the death of this historical member of the PSUC, who was born in Sabadell in 1920 and was imprisoned for 16 years during the Franco regime.
The mayoress of Barcelona, Ada Colau, on whose electoral list he figured, in position 41, in the elections municipalities of 2019, has lamented the death of the former president of the Catalan Association of Political Prisoners of the Francoism (ACEPF), and has described Salvo as a "free, strong, lucid and generous woman."
Also the spokesperson of the parliamentary group of Catalonia en Comú, Susanna segovia, has expressed his "sadness" for the loss of Salvo, as well as the President of the Parliament, Roger Torrent, the Minister of Justice, Ester Capella, and the Catalan Association of Political Expresses of Francoism (ACEPF), which has reported in a statement the death of its former president.
This association has highlighted that "He paid a very high price for his commitment. The sixteen years she was imprisoned, the torture she endured, the consequences she had to suffer, have marked her life, which for many years she happily shared with her partner Domènec Serra, an extraordinary man with whom she agreed on ideas, political work , membership in the PSUC and philosophy of life ".
Among other distinctions, María Salvo received the Barcelona Medal of Honor in 2003, in 2004 she was awarded an honorary doctorate by the Polytechnic University of Barcelona and in 2005 the Generalitat awarded her the Creu de Sant Jordi.
Daughter of a cabinetmaker carpenter who participated in labor movements and of a housewife, a practicing Catholic and illiterate, in 1936 he joined the UGT and in 1938 he took charge of the JSUC's propaganda committee in Barcelona, although a year later she had to go into exile in France, where she was interned in concentration camps until she was forced to return to Spain.
In 1941 she was arrested in Madrid and imprisoned in the Les Corts prison in Barcelona and sentenced by a military court to 30 years in prison.
She spent 16 years imprisoned in the prisons of Zaragoza, Madrid and Segovia and upon being released she was exiled to Santander, where, as a clandestine member of the PSUC, she fought against Francoism and managed to return to Barcelona.