Anthology of love in verse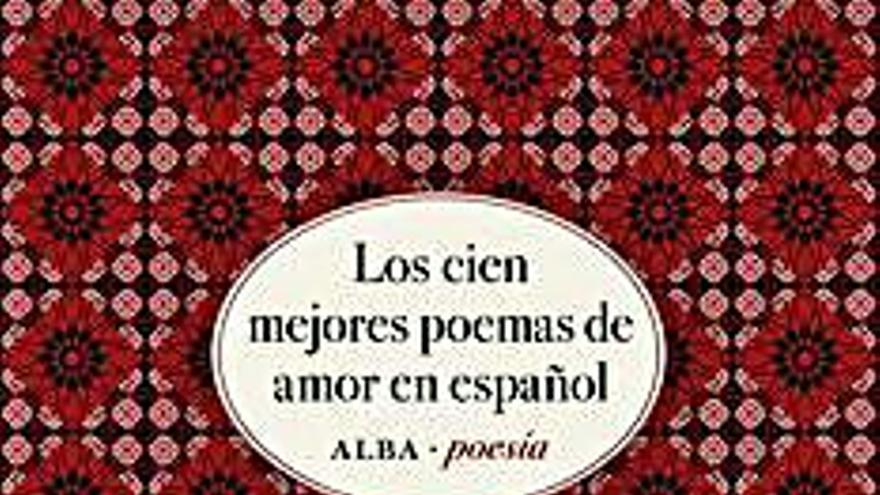 "I have always had such a strong desire for love, that is why I have been a poet." This phrase, rescued from one of the love letters that Pedro Salinas wrote to Margarita Bonmatí, whom he later married, reflects the spirit with which Alba Editorial publishes this unique anthology.
From "the joy of living / feeling lived", expressed by Pedro Salinas in one of the chosen poems, to the "mutual garden that they invent / two hearts alike" that Antonio Machado dedicates to his beloved Guiomar, passing through the "when I stopped to love / I began to die "by Gloria Fuertes or" the perfume / of the dark magnolia of your belly "for which Federico García Lorca sighs, the compilation takes the reader into a human and romantic exaltation of falling in love.
The poetics of idyll, the impetus of ardor and desire, the gall of disappointment, the enchantment of platonic love, the uneasiness of absent love. There is no theme in the history of universal poetry that has given rise to so much rhyme as that of the passion to love.
The one hundred best love poems in Spanish brings together in a single volume the most outstanding examples of poetry on the subject written in Spain and in Castilian, from the Generation of 98, at the end of the 19th century, to the Generation of 50, in the middle 20th century.
The authors of the selection, Ana Gorría and José Manuel Ruiz Martínez, go to some of the most famous names in our literature (Unamuno, Valle-Inclán, Rubén Darío, Salinas, Aleixandre, Cernuda, García-Lorca, Hernández, Machado) and others much less known and of extraordinary talent.
There is no lack in this book by Alba poems written by poets of the stature of Josefina de la Torre, Cristina de Arteaga, María Beneyto or Pino Betancor, among others.
A careful work, which falls in love with the reader and which represents a tribute in verse to the most human of feelings. Lope de Vega said that "the root of all passions is love. Sadness, joy, happiness and despair are born from him ".