Antena 3 triumphs with Pablo's pot: 'Pasapalabra' sweeps away and 'El Hormiguero' scores its best historical quota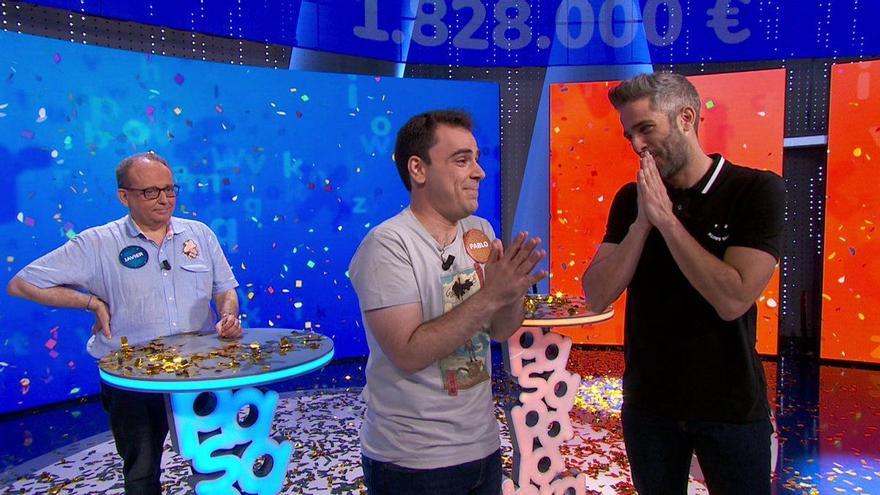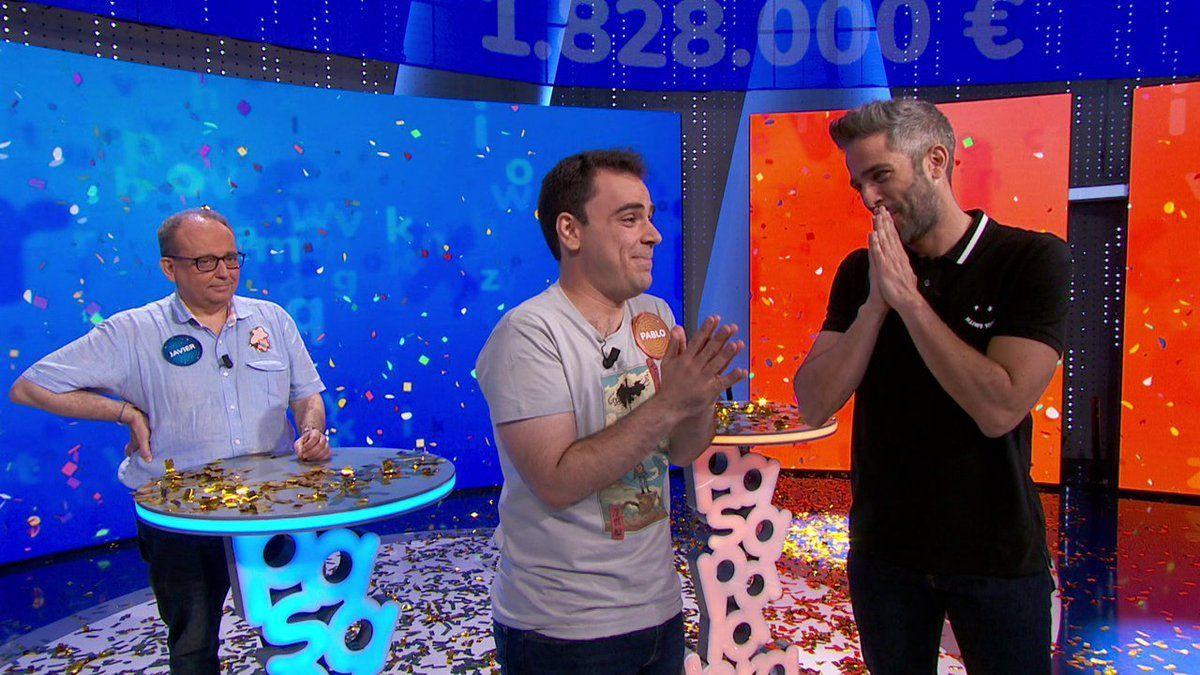 Antenna 3 swept Thursday thanks to Pablo's boat in 'Pasapalabra'. The contestant completed, this time, the famous 'rosco' of the contest before a spectacular 30.8% and 4,348,000 viewers at access prime time. Afterwards, the special of 'The Hormiguero' with the contestant scored the best share in the show's history with a 24% and 2,970,000 followers.
For his part, 'Survivors'He returned to Thursday with his main gala holding the guy well. Although in the direct clash with 'Pasapalabra' he stayed in a 13.4% and 1,867,000, after its main section got a good 24.1% and 2,152,000 faithful. The third option of the night was again Four with the sixth installment of 'Fast & Furious', which was left with a good 8.2% and 828,000 followers.
Prime time
'Pass word'(from 9:50 p.m. to 11:11 p.m.): 30.8% and 4,348,000
'El Hormiguero 3.0: Pablo Díaz'(from 23:12 to 00: 16h): 24% and 2,970,000
'Survivors: Express': 13.4% and 1,867,000
'Survivors': 24.1% and 2,152,000
'First Dates': 3.4% and 380,000 / 5.3% and 755,000
'Pure adrenaline: Fast & Furious 6': 8.2% and 828,000
'The intermediate': 5.6% and 761,000
'The undercover boss': 5.2% and 656,000
'Leonardo': 5% and 718,000
'Command Actuality': 3.9% and 518,000
'The Little Agatha Christie Murders': 1.7% and 233,000
Late night
'Survivors: Daily': 19.4% and 565,000
Movie theater: 'A father's nightmare': 6.6% and 417,000
Cinema 2: 'Blind obsession': 6.7% and 186,000
'Cinema Four: The Bay of Fear': 5.4% and 186,000
'The undercover boss'-rep-: 5.1% and 345,000 / 5.8% and 191,000
'Command Actuality': 5% and 431,000 / 2.8% and 132,000
'Reeds and mud': 1.6% and 159,000 / 2.4% and 156,000
'Radio 3 Concerts: Summer 2021 Versions': 1% and 40,000