Antena 3 is the leader for the second consecutive month with its best September in 13 years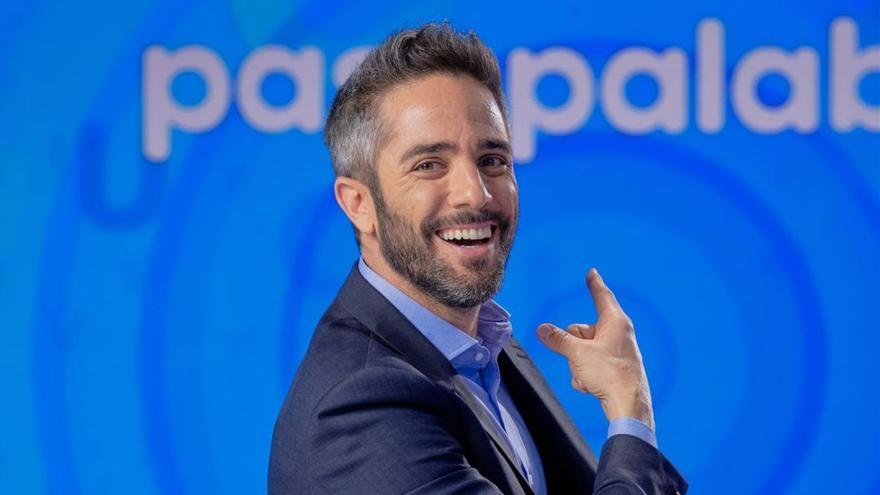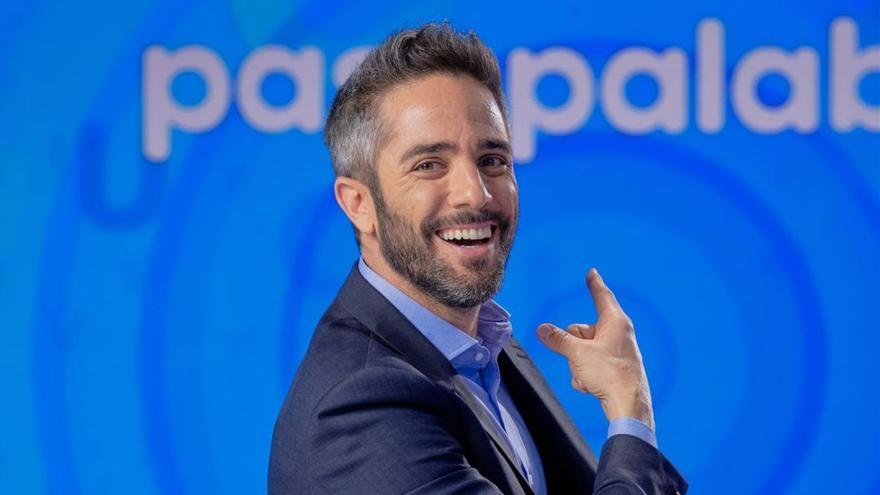 Antenna 3 has managed to be leader in september for the second consecutive month, this time with an advantage not as close as in August. The chain achieves his best start to the season in 13 years (14.2%) and distanced from Telecinco (13.8%) in four tenths.
Antena 3's leadership is based on the fact that the network is the leader of prime time with its trio of aces: 'Pasapalabra' (21.7% and 2,144,000) continues to rampage in the afternoon, then does the same 'Antena 3 Noticias' (20.4% and 2,537,000) and finally, 'El Hormiguero' (14.3% and 2,128,000) it is also the first option. To this must be added the good data from 'La voz' or the final episodes of the Turkish 'My daughter', which have swept late-night.
On the contrary, to Telecinco Your strategy of advancing your stellar offer with 'Secret story' at 20:00. The reality show has not managed to stand out in its usual hours either, leading only on Thursdays. What's more, 'The last temptation', the second reality show in broadcast, has not generated the expected impact. However, Telecinco enjoys a powerful leadership in the mornings with 'Ana Rosa's program' fired, in addition to in the afternoon with 'Save me', despite the fact that 'Tierra amarga' on Antena 3 continues to fight.
For its part, The 1 continues to go through a deep audience crisis with its lowest September, with a 8.7% on average and tying with the regional average. The public is not even elevated by 'Masterchef Celebrity', its only leading content today. As for the battle between laSexta y Cuatro, victory goes back to the Atresmedia chain with a 6.2% vs 5.1%. This is reflected in the Barlovento Comunicación report detailed below.
1. Chain ranking
The top 10 channels are in the following order: A3 (14.2%), T5 (13.8%), TEMATICAS PAGO (8.8%), AUT (8.7%), La1 (8.7%) ), LA SEXTA (6.2%), CUATRO (5.1%), La2 (3%), FDF (2.5%) and NOVA (2.4%).
-The leaderships by targets are distributed as follows: Antena3 is the most watched channel in men and over 45 years of age, while Telecinco leads in women and in individuals between 13 and 44 years old. For its part, the set of "Payment Topics" is the leading option for children from 4 to 12 years old.
-As for the breakdown by regions: Antenna 3 It is the leader in Valencia, Castilla la Mancha, Aragon, the Balearic Islands, Murcia and Castilla y León. Telecinco leads in Andalusia, the Basque Country, Galicia, Madrid and the rest. The "Payment Topics" lead in Asturias.
-TV3 leads in Catalonia and TELEVISIÓN DE CANARIAS AUDIENCE RECORD AND LEADER FOR THE FIRST TIME IN ITS HISTORY IN THE CANARIAN COMMUNITY. By time slots and days of the week they lead: Telecinco is the leader in the morning, afternoon and late-night.
-Antena 3 leads the desktop and the "prime-time" and the "Payment Themes" are the most viewed option at dawn. By days of the week: Antena 3 leads all the days, except for Thursday and Saturday in favor of Telecinco.
2. Television consumption
THE TOTALIZED CONSUMPTION FOR THIS MONTH IS 3 HOURS AND 13 MINUTES DAILY PER PERSON, -23 MINUTES (-24%) THAN IN THE MONTH OF SEPTEMBER LAST YEAR. SEPTEMBER MONTH OF LOW CONSUMPTION IN THE LAST 21 YEARS.
-Linear consumption is 186 minutes (96% TTV) and Deferred * adds 7 minutes (4% TTV), a total of 193 minutes per person per day (3 hours and 13 minutes).
-By targets, those who spend the most time a day watching the TV they are, by gender, women (3 hours and 27 minutes on average per day) and by age group, those over 64 years old (with an average of 5 hours and 40 minutes per person per day).
-The daily consumption time of the viewers who watch television each day is 5 hours and 00 minutes a day, -19 * minutes than the same month last year.
-As for daily television coverage, 29.3 Million Spaniards daily contact the television medium, which represents 64.2% of the population (-1,322 * thousand than the same month last year).
-The accumulated coverage in the month is 43.0 million, that is, 94.3% of the population has watched television for at least one minute this month.
-Of the 45.7 million potential viewers as a consumer universe, 2,625,000 people have not tuned in for a single minute in the month, these "phone calls" account for 5.7% of the total.
3. Television Groups
MEDIASET, WITH 7 CHAINS IN ISSUE, IT MAINTAINS THE FIRST POSITION IN THE RANKING OF BUSINESS GROUPS WITH 27.4% (+ 0.2).
-ATRESMEDIA, with 6 channels in broadcast, remains at a single tenth and signs 27.3% (+ 1.2).
-The RTVE Group, with 5 channels in broadcast, achieved 14.5% (-1.1), Vocento Group 2.3% (- 0.1) and Editorial Unit registered 2.9% (- 0, 1).
-The two main communication groups (Mediaset and Atresmedia) concentrate 54.7% of the audience market (+ 1.4).
-The sum of the three large networks, La1, Telecinco and Antena3, registered a 36.7% share (+ 1.6 points compared to last month).
– Private TV adds 70.4% of screen share (+ 0.4), while public TV signs 23.1% (- 0.3).
4. Autonomous Chains
THE REGIONS AS A WHOLE AVERAGES 8.7% SCREEN QUOTA (+0.8), ITS HIGHEST SEPTEMBER IN THE LAST 9 YEARS AND EQUAL IN QUOTA TO LA1.
-The regional ranking by screen share is led by TV CANARIA (14.9%), TV3 (14.3%), ARAGON TV (10.3%), ETB2 (9.6%), TVG (9, 1%), C.SUR (8.2%), TPA (8%), CMM (6.6%), C.EXT.TV (5.6%) and TELEMADRID (4.6%).
-TELEVISIÓN DE CANARIAS LEADS FOR THE FIRST TIME IN THE CANARY ISLANDS WITH ITS HIGHEST MONTHLY HISTORY.
-TV3: best September of the last 3 years.
-ARAGÓN TV: best September of the last 7 years.
-ETB2: best September of the last 9 years.
-CSUR: best September of the last 3 years.
-TPA: best September of the last 12 years. THE PRIVATE REGIONS SIGN 0.3%.
-La 7 (CyL) (1.4%) continues as the chain with the highest share in this group, followed by La 8 (CyL) (1%) and 8MADRID (MAD) (0.4%).
5. Payment Topics
THE SET OF THEMES SIGNED 8.8% OF THE SCREEN FEE (-0.1), WITH 73 CHAINS MEASURED BY KANTAR.
-The ranking of chains in this group is made up of MOVISTAR LALIGA (0.6%), FOX (0.3%), CALLE 13 (0.3%), AXN (0.2%), TNT (0.2 %), MOVISTAR CHAMPIONS LEAGUE (0.2%), COMEDY CENTRAL (0.2%), HOLLYWOOD CHANNEL (0.2%), HISTORY CHANNEL (0.2%), AMC (0.1%) and # 0 (0.1%).
-Of all television consumption in the payment mode, 35% corresponds to TV's that broadcast only on Pay TV and the remaining 65% to free-to-air channels
7. Most viewed broadcasts
THE MOST VIEWED ISSUE OF THE MONTH CORRESPONDS TO 'ANTENA 3 NOTICIAS 2 (SEP-27-21): 3,792,000 AND 26.1%' (A3).
Ranking of broadcasts by programming genres *:
-FILM: 'CINEMA / FATHER THERE IS NO MORE THAN ONE' (A3, 02-Sep) -> 2,247,000 and 23%.
-SERIES: 'INFIEL' (A3, 05-Sep) -> 2,357,000 and 18.1%.
-INFORMATIVE: 'ANTENA 3 NOTICIAS 2' (A3, Sep 27) -> 3,792,000 and 26.1%.
-CULTURAL: 'ANTENA 3 PRESENTA / INFIEL' (A3, Sep 26) -> 1,936,000 and 13.1%. o ENTERTAINMENT: 'PASAPALABRA' (A3, Sep 27) -> 2,568,000 and 23.5%.
-SPORTS: 'FOOTBALL: WORLD RANKING / KOSOVO-SPAIN' (La1, 08- Sep) -> 3,356,000 and 25.7%.
-ANIMATION: 'LOS SIMPSONS' (NEOX, 05-Sep) -> 404,000 and 4.4%.