Antena 3 begins with the recording of 'Lego Masters', with Eva Hache in its jury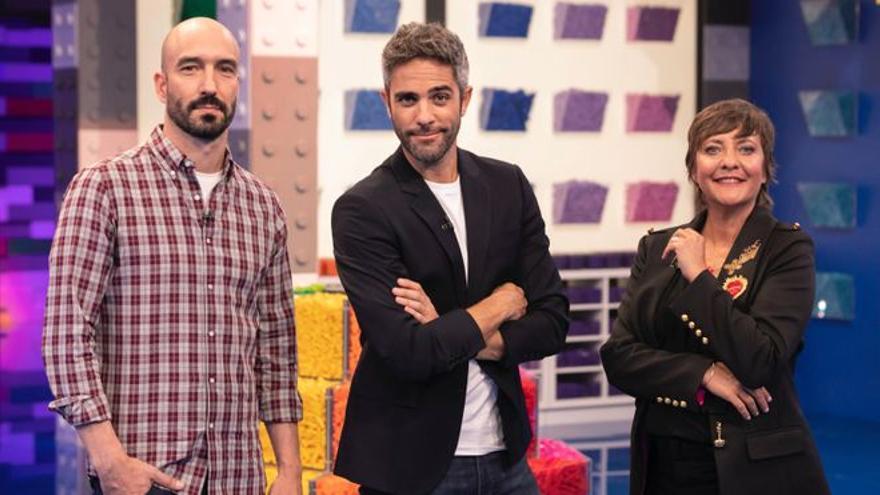 Antena 3 announced today the start of recordings of its new format: 'Lego Masters', a program that he adapts from abroad with Roberto Leal at the helm and two members of the jury who have made themselves known today: the comic Eva Hache and the Lego designer Pablo Gonzalez, who will be in charge of evaluating the work of the builders.
According to the chain, 'Lego Masters' "It is one of the most adapted international formats in the last two years together with 'Mask Singer 'and' I Can See Your Voice '(' I see how you sing ') ", which are also broadcast on the chain. The Spanish version of this new format is produced by Atresmedia Televisión in collaboration with Shine Iberia ('Masterchef').
With 'Lego Master' Roberto Leal adds a new project to the group. The presenter, who sweeps 'Pasapalabra' daily, has been the host of 'El Desafío', another Antena 3 prime time contest that managed to win the renewal for a second season, still pending broadcast.
In addition to its broadcast in the United States through Fox, the program has already premiered on the major general channels in Europe. RTL (Germany), RTL4 (Holland), M6 (France) and Channel 4 (United Kingdom) have adapted the format and are preparing new seasons after its good audience results. In Holland it even has versions of celebrities and children. The show has also aired in Australia on the Nine network.
What is 'LEGO Masters'?
In 'Lego Masters' eight couples of LEGO game fans face off against each other in a series of tests in which they have to execute ambitious constructions with the pieces of that brand. The protagonists have to demonstrate their skill and creativity under the watchful eye of an expert LEGO jury, Eva Hache and Pablo González, who will decide who continues in the competition.