Ant Group (Alibaba) will list at least 10% of its capital and expects to outperform Aramco's offer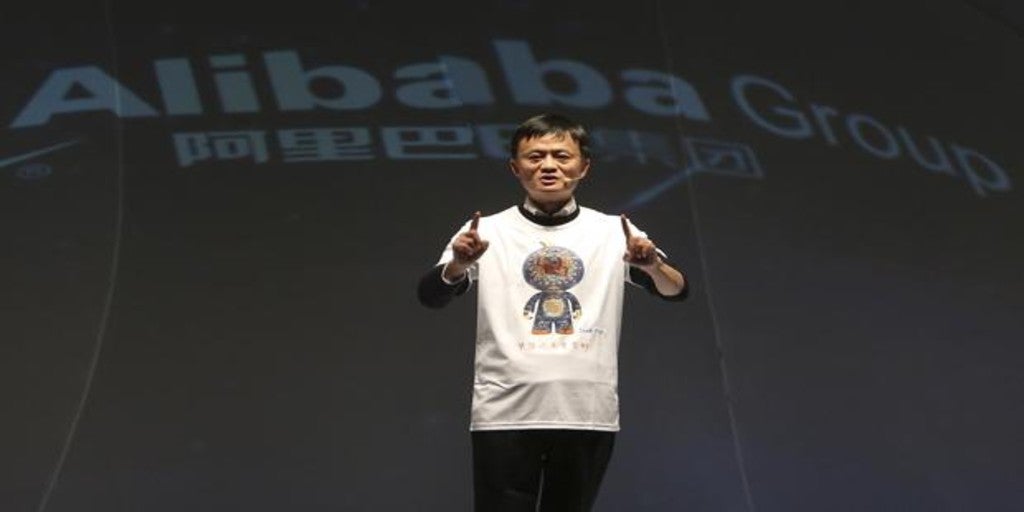 Madrid
Updated:
save

The Chinese financial services company Ant Group, parent of Alipay and controlled by Jack Ma, founder of Alibaba, considered the largest fintech in the world, has registered the request for a simultaneous debut in the Hong Kong and Shanghai stock exchanges, thus leaving Wall Street aside, in an operation that could rival in size with the one carried out by Aramco in December 2019, so far the largest IPO in history.
In the prospectus registered by the company on the Shanghai Stock Exchange, Ant Group has indicated its intention to sell at least 10% of your shares on the market and sources familiar with the operation have indicated to the 'Financial Times' that the company intends raise about 30,000 million dollars (25,363 million euros), above the 29.400 million dollars (24.851 million) collected by Aramco.
The valuation of Ant Group, formerly known as Ant Financial, has been estimated at about 150,000 million dollars (126,804 million euros) after closing a financing round in 2018 in which institutional investors such as the Singaporean fund GIC, Warburg Pincus, Canada Pension Plan Investment Board, Silver Lake, Temasek, The Carlyle Group or Primavera Capital participated, although it is expected that with its double exit to Bag fintech exceeds 200,000 million of dollars (169,000 million euros) of valuation.
Jack Ma, founder of Alibaba, maintains a 34% stake in Ant Group, in which the Chinese e-commerce giant owns 33% of the shareholding after exchanging this stake last year for the annual fee on 37.5% of its gross annual profits. According to costa in the operation brochure, the Chinese businessman agrees to donate 611.33 million Ant Group shares to charities.
Investment in innovation
Likewise, the company explains that it intends to allocate the funds raised through its double IPO to boost their capacity for innovation and research, as well as the expansion of its cross-border payment systems and other commercial service initiatives.
On the other hand, in its request, Ant Group has revealed for the first time the magnitude of its business, which in the first six months of 2020 generated a net profit of 21,923 million yuan (2,684 million euros), multiplying by eleven its earnings of 1,892 million yuan (231 million euros) for the same period of 2019, while revenues have grown by 38%, up to 72,528 million yuan (8,880 million euros).
Likewise, Ant Group has reported that as of June 30, 2020 Alipay had 711 million active monthly users, a figure that represents an increase of 7.9% compared to the 659 million registered at the end of 2019.