Ansu Fati: "When you score goals you always want more"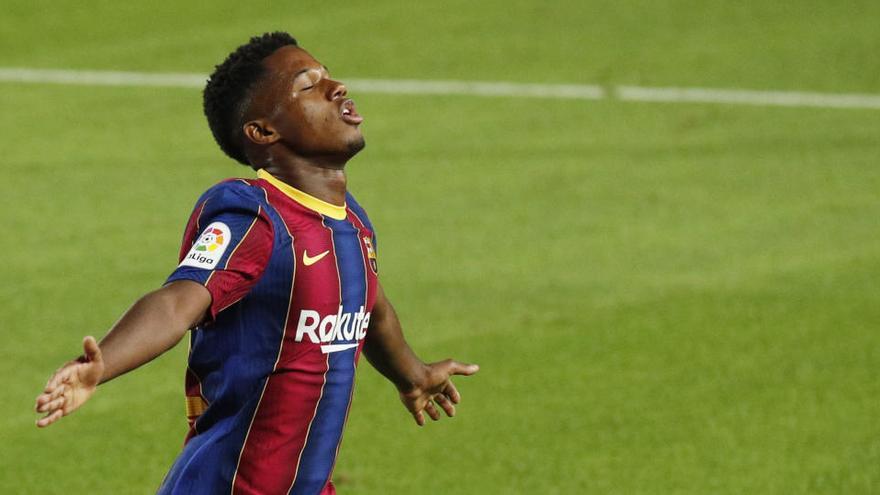 He Barcelona forward Ansu Fati explained that you have to go "little by little" and "live every opportunity with the greatest possible illusion", after scoring two goals and forcing a penalty in his team's 4-0 win against Villarreal in the Barça league debut this Sunday.
"When a striker scores goals she always wants more and that's what happened to me today. In the action of the first goal, Jordi Alba's pass was very good and I only had to accompany him, "said the 17-year-old Spanish international on Barça TV.
Regarding the performance of his team, he commented that they have "I really want to continue improving and this has been seen especially in the first part. It's the way to go. "