Ansu Fati, summoned with the sub-21 | sports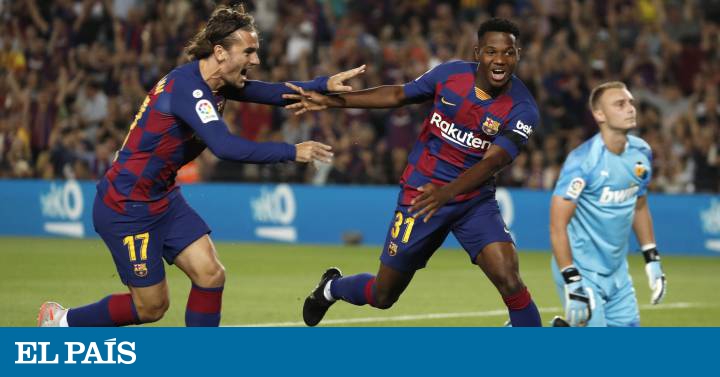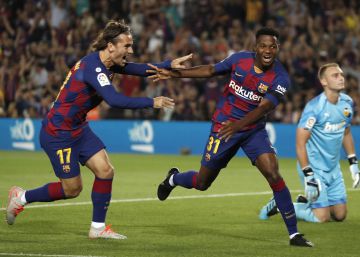 Ansu Fati has finally entered the sub-21 call for next Tuesday's match in Montenegro, a qualifying match for the European 2021. The muscular injury of Carles Pérez, his partner in Barcelona, ​​has opened the doors of the Spanish selection. The news comes a day after FIFA informed the Spanish Federation that bureaucratic procedures have been fulfilled so that the 16-year-old forward can be cited for international matches.
The Federation reported this week that Ansu Fati was not cited for the U-17 World Cup, from October 26 to November 17, understanding that he could be part of the national team in higher categories, either the sub-21 or the absolute. The coach Robert Moreno had included him in a prelist for the next commitments.
The bureaucratic procedures so that Fati could finally be summoned with Spain, after obtaining nationalization by nature charter, they were already very close to being completed. FIFA has received documentation showing that his family did not move to Spain to promote the boy's soccer career, which is still a minor. The certificate of the federation of Guinea-Bissau, country of origin of Ansu Fati, which proves that he never played an international match with his team was also already held by FIFA. Now the governing body of world football has recognized him as selectable for any Spanish team.
This Thursday, the sub-21 drew against Germany (1-1) in a friendly held at the El Arcángel stadium in Córdoba. Manu García advanced to the national team in the 10th minute and Schlotterbeck matched the duel in 32.
You can follow EL PAÍS Sports in Facebook, Twitter or subscribe here to the Newsletter.