Ansu Fati returns, 10 months after his serious injury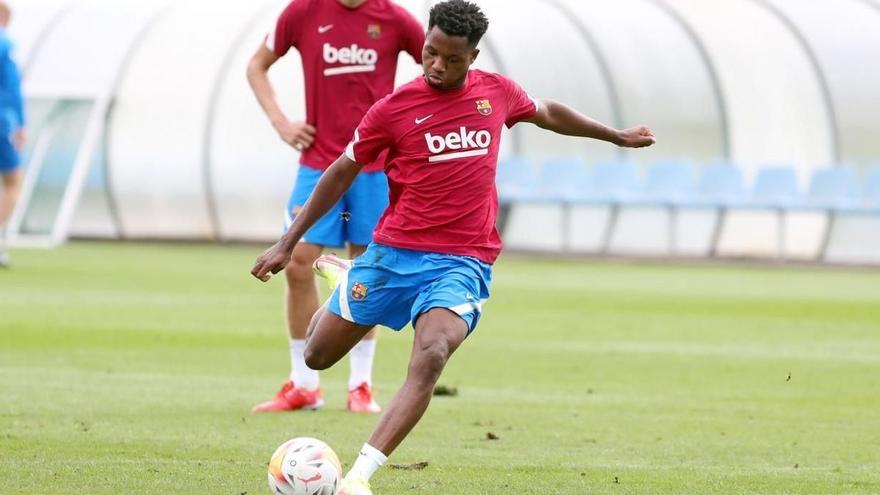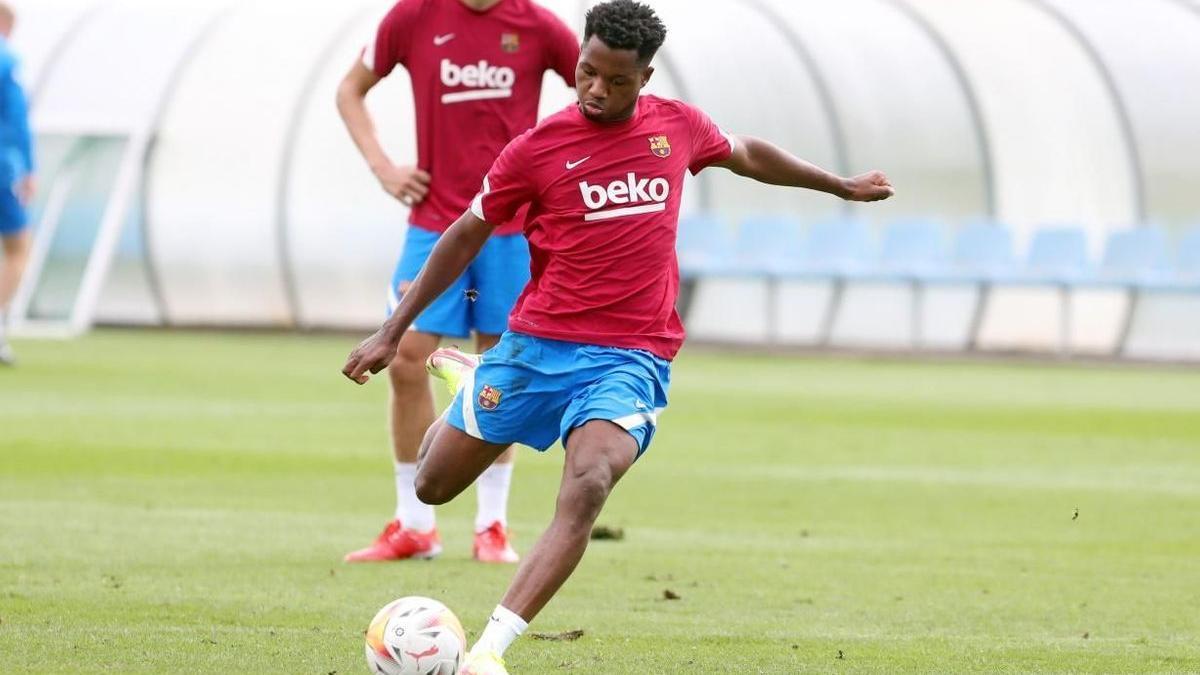 Josep Maria Bartomeu was president. AND Ronald Koeman, who is running out of time in the BarçaHe was already sitting on the bench at the Camp Nou. That November 7 Ansu Fati did not know that that entry he received from behind in the duel with him Betis I was going to cut him off from football for more than 10 months due to a serious injury to his left knee, having to undergo surgery up to four times.
Ansu returns against Levante. The 10th is back. Barça's new 10, the young man, 18 years old, who has assumed the legacy of carrying on his back the mythical number that honored Messi for more than a decade. The forward will not start, but he will have his minutes. "Culés, estic preparat", has announced the own player in the social networks of the club before the medical discharge was made official
Or that, at least, is what Koeman advanced, whom the arrival of the promising player, turned into the flag of the present and the future of the club, you may be caught too late. But with Ansu, or the Ansu who broke in as a teenager smashing precocious records, everything can be easier.
"We do not want to take risks with him and avoid problems of charging him for many minutes. If all goes well he will play 15 minutes. He has been away for a long time, we have a plan with Ansu", said Koeman, convinced that it will not be able to go too fast with the young forward.
Although the pressure that the striker must endure goes beyond the purely sporting. Has become the club icon. A depressed and financially ruined club with little sporting hope, so Ansu's return is an injection of self-esteem.
The player was already included in the squad list provided by Koeman to face Levante this Sunday (4.15pm) at the Camp Nou. A relationship of 20 players with the absence due to suspension of Frenkie de Jong.