Ansu Fati prefers not to undergo surgery and recover with his trusted team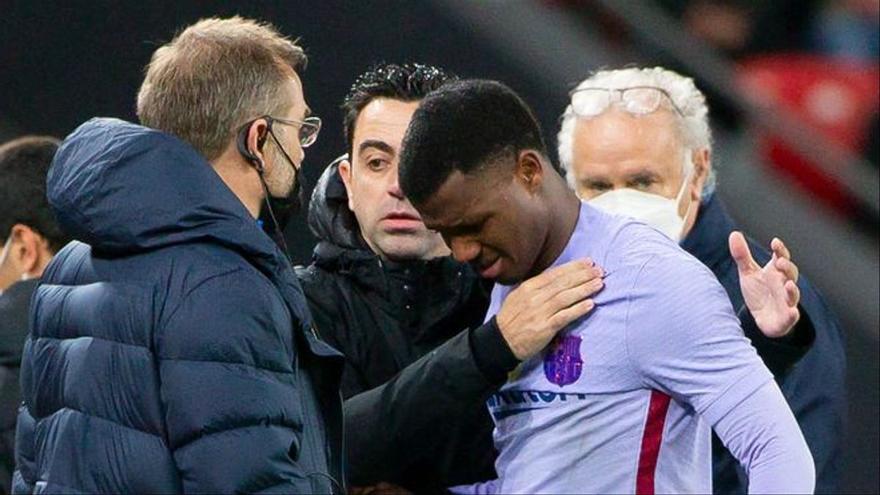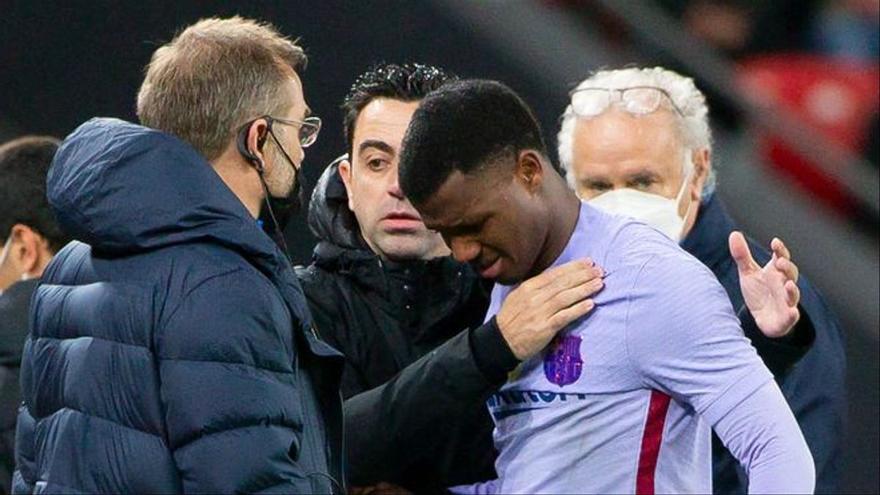 Ansu Fati has already made a decision. The striker of Barcelona Soccer Club he does not want to go through the operating room again and prefers to carry out a conservative treatment to recover from his last injury, produced in the proximal biceps femoris tendon of the left thigh.
In recent days, Ansu Fati and his family have met with various representatives of Barcelona Football Club, including the coach Xavi Hernandez and Dr. Ricard Pruna. Both were in favor of Ansu going through the operating room to recover and they communicated it to him. But nevertheless, the player's posture was always the same and he already conveyed his doubts about going through the operating room again. At Barça they recommended that he go to Finland and put himself in the hands of the best specialist, who at the time had already operated on Dembele. If he went through the operating room, the sick time ranged between four and six months while the conservative treatment goes six to eight weeks.
Despite Barça's insistence, Ansu Fati prefers to opt for conservative treatment and perform it together with his trusted medical team. At Barça they already know the player's decision and they are pressing for him to change his mind but it doesn't seem like it will work. During this Tuesday, the club must communicate the player's decision in an official statement.