Ansu Fati looks at the Camp Nou after infinite tears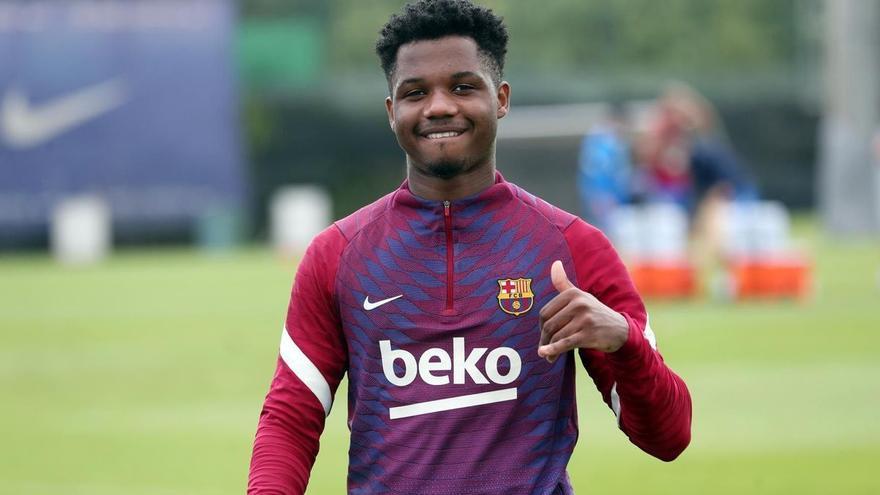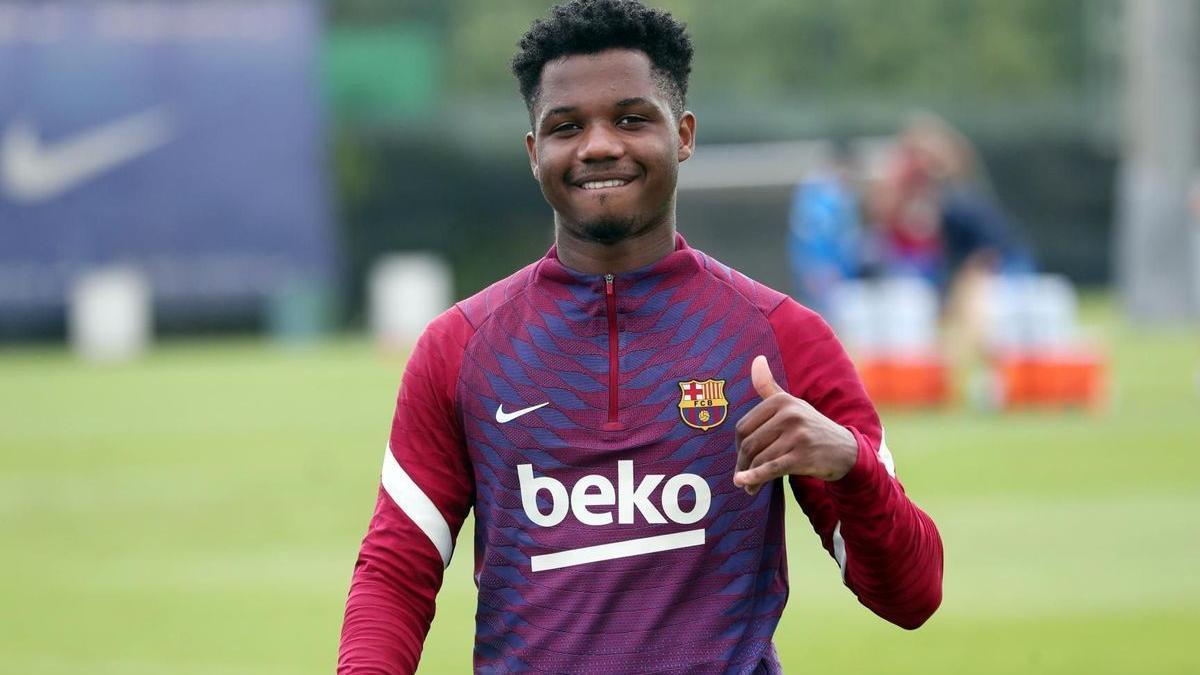 Ansu Fati cried. I cry a lot. In silence and with his family, but he has not stopped shedding tears, unable to understand at first the sports drama that he had to live when on November 7 he suffered a left knee injury at Barça-Betis. It was serious. And I knew it. But not so much since the first diagnosis indicated that the young striker, who had shattered all records for precociousness, illuminating the Camp Nou in times of darkness, should have only been out for four months. In the end, has been almost 11.
He's been playing for 323 days now, suffering a tortuous path to rehabilitate with four operations (three confirmed by the club) before appearing this afternoon at the stadium that welcomed him for what he was. The flag of hope, even when Messi. Now the figure of Ansu has grown even more, needing as Barça fans are going for sources of illusion and optimism in a depressed and bankrupt club not only economically.
"The first day I went back to training with the group, I asked the club for permission to let my father and my little brother come."The 18-year-old forward confessed, transformed into the flag of a new era that is unknown where it will lead Barça. The club, obviously, opened the doors of the sports city of Sant Joan Despí to the Ansu Fati family. He, on the grass, they, nervous and restless in the stands. "In the first practice when my father saw me jump, run and touch the ball, he began to cry. Me, too, "Ansu confessed excitedly in a long interview with Barça TV.
"15 minutes maximum"
He is excited since he sees that his left knee, which has not stopped creaking since last November, resists the day to day with the group. Although he does not want to rush. Either, Koeman. "We have a plan with Ansu. If all goes well he will play 15 minutes maximum"said the coach, while the forward, who has cried alone with his family, exhibited in his speech the same football maturity that he demonstrated with his spectacular appearance at the Camp Nou. Now, he already has the answer he was looking for to that question. He tortured him for so many months in which he was in the hands of doctors and physiotherapists.
"My little brother asked me every day: 'When are you coming back?' I didn't know what to say to him. That was the hardest thing for me, "admitted Ansu, who acknowledged that" he has suffered more for his family "than for himself. They will also have finished sleepless, dark and hopeless nights nights.
"There were times when I felt that I was not moving forward. I was going to sleep and couldn't. I got up at 3 in the morning and called my family, "he revealed. All together with Ansu so that he would not abandon himself in those evenings where the return to the Camp Nou (" it will be almost like my debut ") seemed utopian.
Negotiating the renewal
Today, on the other hand, he will tie his boots at last. AND with the 10 on the back, another proof of the enormous personality of this adolescent, capable of picking up such a symbolic coat without caring about the load it gives off. "It is an honor and a challenge to carry the 10, which Leo and Ronaldinho had before. It is one more pressure, but you must assume it," he said. Kun, out of respect for Leo, did not take that number. Coutinho, the most expensive signing and the highest paid player in the squad after the Argentine's departure to PSG, either.
Ansu, yes. Brave as he was when he left Rodrigo Messi, Leo's brother (he was still at the club), as an agent to go with Jorge Mendes, who has been negotiating the renewal with Barça for weeks. Brave as Ansu is to proclaim goodbye to those infinite tears, convinced that returns today "stronger" than before.