ANPE Canarias asks for the ratios in Early Childhood and Primary Education to be lowered to improve results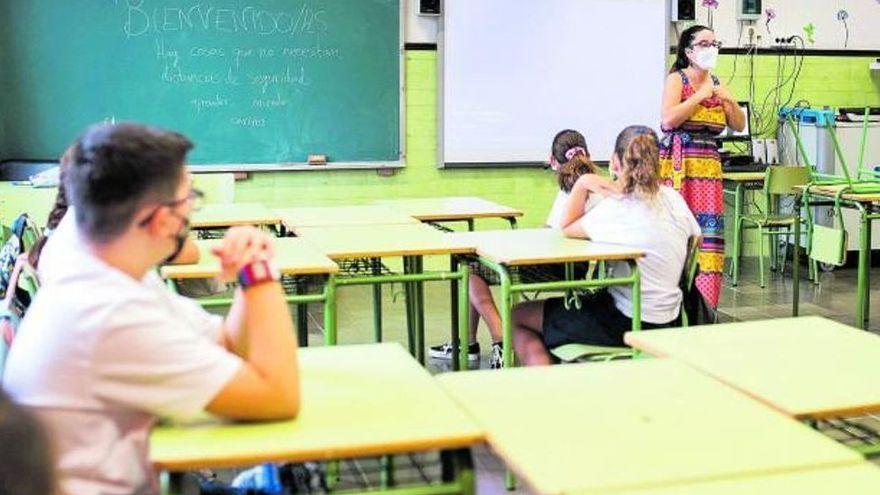 ANPE Canary Islands has requested this Monday to General Director of Personnel of the Ministry of Education of the Regional Government, Fidel Trujillo, to reduce the ratios in Early Childhood and Primary Education to improve educational results.
Specifically, the labor union has requested that this stage benefit from a decrease in the number of students per classroom similar to the one that has been launched in Secondary this course to respect health measures, as well as that the staff increases in both cases are not temporary, as reported by ANPE in a press release.
Specifically, the president of ANPE Canarias, Pedro Crespo, has delivered a report to Trujillo where "they detail the shortcomings of the educational system and the measures that must be implemented as a priority."
He adds that this X-ray of the Canarian educational system has been possible thanks to the contributions of the members of the union councils of ANPE Canarias.
On the other hand, there has also been an impact on the "forgotten need to reduce bureaucracy in the centers", recalling that since the last legislature the Ministry of Education promised that "a plan would be launched to reduce bureaucracy in the centers, but it has not happened "despite, they regret, that even the Canary Islands School Council presented a study in which it warned of this problem.
"We cannot continue to allow teachers to spend so much time on paperwork instead of doing their real job, which is teaching.", he added.
Finally, he pointed out that another problem that "weighs down the educational system is the instability" of the workforce, since the percentage of temporary teachers in the Canary Islands is over 40 percent based on data from the Ministry of Education.
This percentage, has considered Crespo, demonstrates the "precarious working conditions in which almost half of the workforce is found", as well as the "instability" of the teaching staff. For this reason, he advocated for professionals who can carry out educational projects in the centers in the medium term, since that "has a direct impact on the quality of teaching and educational results but that, at present, is very difficult to do. achieve".