ANPE asks to start a calendar of negotiations with the Government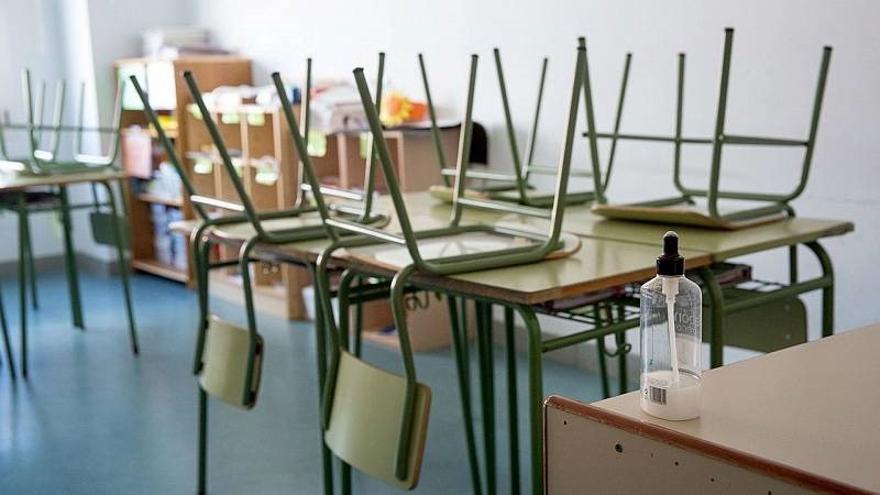 The Union ANPE has asked the Government of the Canary Islands to initiate a calendar of negotiations with the non-university teaching sector to, among other issues, address the shortcomings of the Canarian public education system.
"We have lived through an exceptional year, but we cannot continue to put off the needs of the public school", Said this Wednesday in a statement the president of the union, Pedro Crespo.
ANPE has denounced that the Canarian Executive did not respond to its request at the beginning of the course to establish a calendar of negotiations in which it requested weekly technical tables and a sector table each month.
"Now, after the first four months of the course and with the horizon clearer thanks to the start of vaccination, we believe that negotiations on the educational system should be resumed," they added from the union.
The organization has highlighted the importance of increasing the teaching staff to reduce the ratio of student to teacher in the classrooms, the need to create lists of interns, the date of a next call for competitions or the beginning of an infrastructure plan to "dignify Many educational facilities in the archipelago.
ANPE also recalled that the Canary Islands Parliament approved at the time a non-law proposal for the viability of incorporating the school nursing service in educational centers.
And the commitment of the Ministry of Education to start a plan to reduce the bureaucratic burden assumed by subsequent teams has not "materialized" since the last legislature, according to the union.
"The same has happened with the service of psychological and legal attention to teachers. Education undertook to enable it and included it as a measure within the plan for the social and professional recognition of teachers in 2017, but it never did ", Crespo has stressed.