ANPE asks politicians not to use education as a throwing weapon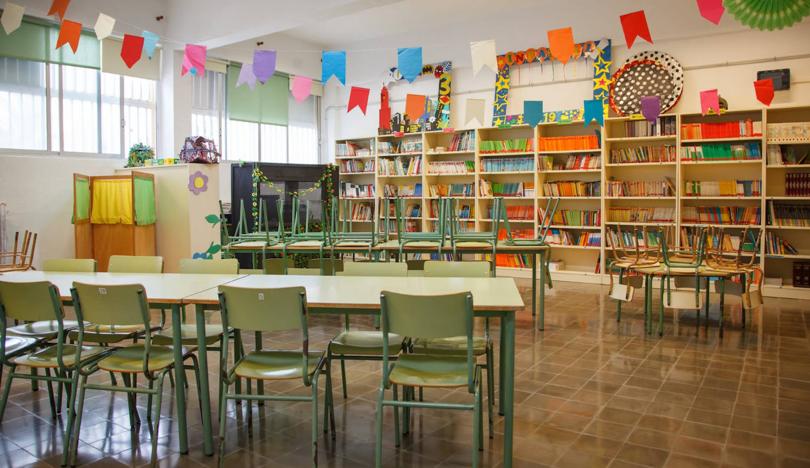 The union with the most representation in the non-university teaching sector of the islands celebrates its Executive Committee this Friday in the capital of Gran Canaria
The ANPE Canarias union asks this Friday
more respect politicians and stop using education as a missile.
ANPE Canarias will analyze today the state of education in the Canary Islands with its national president, Francisco Venzalá, and will ask politicians to avoid using education as a missile, constantly changing educational laws.
The union with the most representation in the non-university teaching sector on the islands has reported in a statement that it will address, within its Executive Committee of Las Palmas de Gran Canaria, the
Difficulties faced by teachers and families in the current context.
The members of this body will also review the most relevant procedures that are taking place in the educational system at the national level, such as the process of stabilization of interns and the integration of technical VET teachers in the Secondary Teaching Corps.
Venzalá will present at the meeting the most important developments related to the interim stabilization procedure.
The trade union center has stressed, from the beginning, that this process, which is national in scope, must be carried out within the legality and guaranteeing that all the autonomous communities are governed by the same parameters, so that there is no
inequality between some territories and others.
Likewise, the union leader will give an account of the steps that are being taken at the national level so that the incorporation of technical FP teachers to the higher body is done as soon as possible, as contemplated by the new educational legislation.
ANPE, however, defends that this comparison be for all teachers who carry out their work in public education.
On the other hand, the president of ANPE at the national level will take advantage of his visit to the island to participate in the
XXII National Meeting of Education Inspectorsto which you have been invited.
This appointment will focus on the role of inspection in the educational curriculum and in Vocational Training, among other aspects