Another test of reliability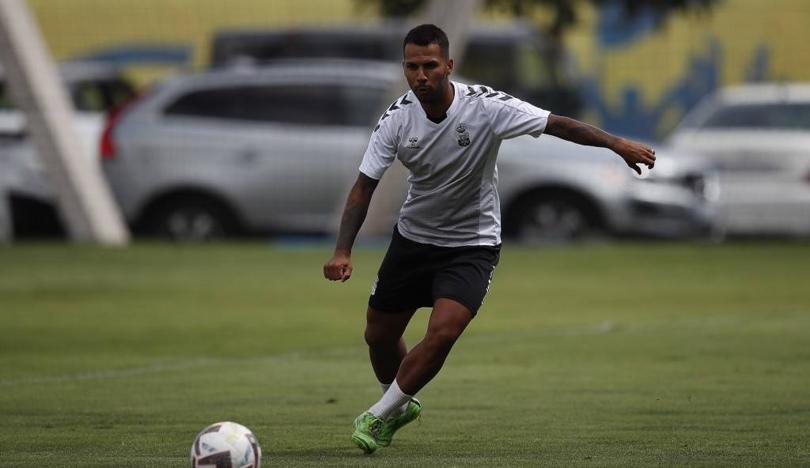 football
Viera's return will give wings to a UD that has worked flawlessly without him. Leganés is coming (Friday, 8:00 p.m.)
Favorite in all the matches, a condition that she assumes by nature, potential and aspirations
UD is more UD when you wear Jonathan Viera, as announced for this Friday. It is true that the team's response has been impeccable in the absence of the captain and that players like Moleiro or Marc Cardona covered the offensive front with goals and summons. But see
refers, directly, to another level for his talent, intimidation and influence.
García Pimienta says that he is the best player in the category and the argument will be bought by many.
Being able to shoot 21 again is a qualitative leap without comparison and encourages us to think of a happy night for our own interests, without undermining a Leganés with a good body and who should never be dismissed.
UD hit the roof in Malagatwo days ago,
beat Andorr almost without the balloh, then,
in Mendizorroza they forced him to row upriver, spend some ugly time and ended up adding a point that has its value in the house of an Alavés called to be up. It is not that it has gone down steps, but a certain shrinkage is appreciated, nothing worrying because it has not had an impact on the classification. It has already been seen that nobody is perfect in the category, not even the almighty Granada, and the English average of not losing when they have won before is more than enough to live on the top floor of the table. But
the return to Gran Canaria and that certainty that there is a way to beat anyone and more by taking advantage of the competitive nature installed in the locker room is a call to nonconformity. Hence, all assumptions that do not lead to victory are not included in the calculations for today.
"A perfect match" recipe Pepper to get out of the crossroads before a chameleon Leganés, capable of gobbling Eibar but after stamping himself several times in a row. In any case, it is a visitor with claws and it will require as much leg as patience. The inspiration thing already comes as standard and with Viera at the controls, comments are not needed.
recomposition

There is curiosity to see how the technician recomposes the board. Pejiño asks for a place, Óscar Clemente has shown signs of life,
Moleiro is untouchable and Marc Cardona has as many goals, four, as days played. As they all do not fit, because the Mfulu-Loiodice duo is not negotiated, Viera's entry into action requires some sacrifice. Clemente has all the ballots to leave a gap, except surprise.
There is also a wide fan in the back. Álex Suárez as a winger doesn't seem like he's going to have a long run with Marvin or Lemos waiting. And both Coco and Eric have not detracted from Sidnei, without forgetting that
Another Clemente, Enrique, has come from Zaragoza to be important.
Mimbres to spare has the coaching staff for the winning bet that is intended and that, as Pimienta himself emphasizes, make his "a recognizable team" and that, from the style in which possession and initiative are privileged, the way is made when walking.
With September in its initial stage, the horizon is short-term beyond other disquisitions about the underlying objectives. As it was, tonight what it touches is to dispatch Leganés and maintain the spell established with the fans. This pairing is unbeatable.
Likely lineups:
UD Las Palmas: Alvaro Valles; Álex Suárez, Sidnei, Eric Curbelo, Sergi Cardona; Loiodice, Mfulu, Jonathan Viera; Óscar Clemente, Marc Cardona and Moleiro.
Leganes: Leganes: Jimenez; Nyom, Saenz, Omeruo; Miramón, Undabarrena, Shibasaki, Naim; Fede Vico, Arnáiz and Raba.
Referee: Cordero Vega (Cantabria Committee).
Stadium: Gran Canaria.
Hour: 20.00.