Another prediction from 'The Simpsons': Kamala Harris and President Lisa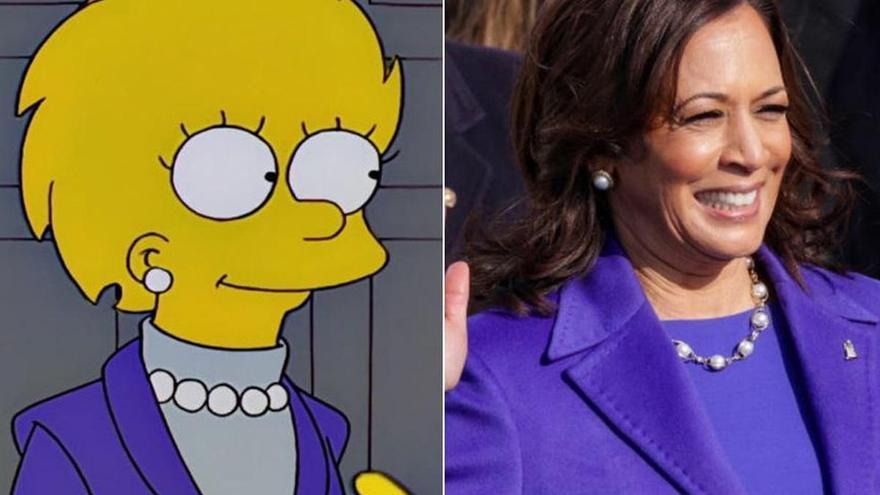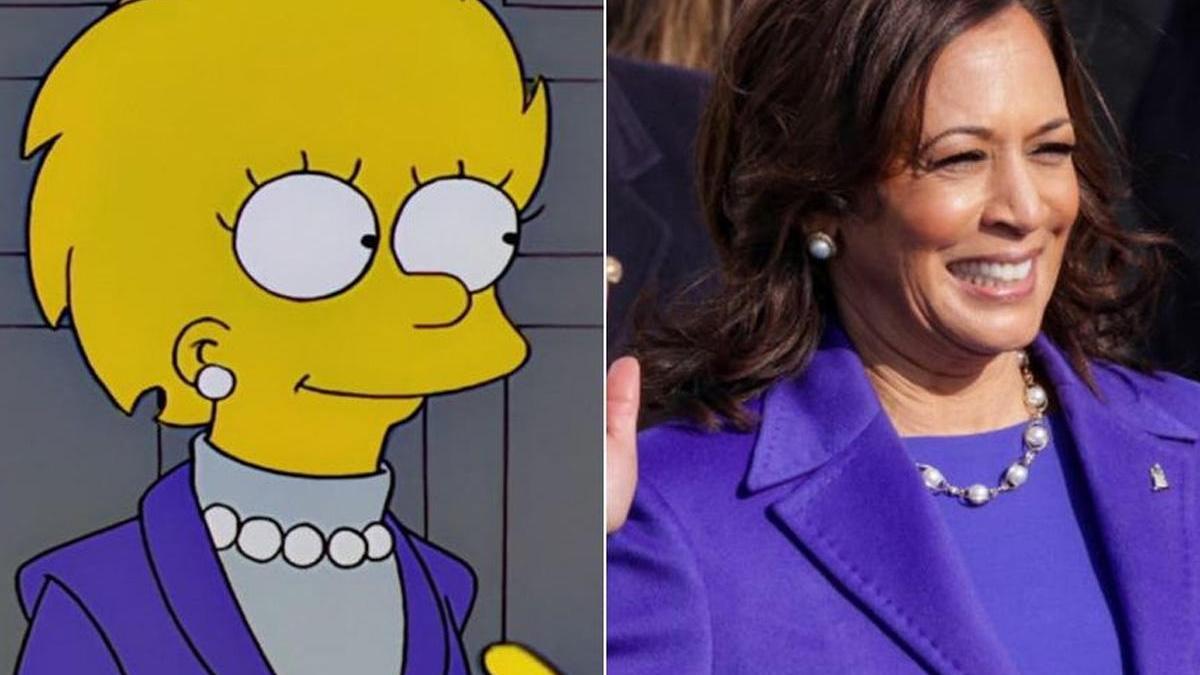 For years, world news has been completed with a phrase: "The Simpsons already predicted it". Countless events have been, truly or by" reasonable resemblance "coincided with some passage of the cartoon series.
Social networks have been filled again with a new episode, which only adds to the legend of the characters of Matt Groening.
It was to appear the new vice president Kamala harris in the act of naming Joe biden as president of the nation and the seasoned have been referred to the episode 'Bart to the future', in which the Springfield family is shown over the years.
Lisa is president of the United States ("The first heterosexual president of this country") and his style is remarkably similar to that shown by Harris at the ceremony: purple jacket, gray body (with the only difference: Lisa's is turtleneck and Harris's is only tall). Even the necklace is the same. The one with the cartoon character is a classic in its styling; in fact, she usually wears it as a girl, keeps it on the day of her frustrated wedding, and continues to take her to the front of the oval office. Harris appeared with a remarkably similar necklace. Over the years, Lisa has changed the look of her hairstyle: from the classic spikes to a more rounded one.
To end the incredible similarities, Lisa has reached the presidency … succeeding Donald Trump (whose political career, at the time the episode was released, in 2000, was not in sight).
Lisa's presidential career is about to be ruined by Bart, who is a third-rate musician and meddles in the management of his sister.