Another oblivion of Madrid with the buses of the Canary Islands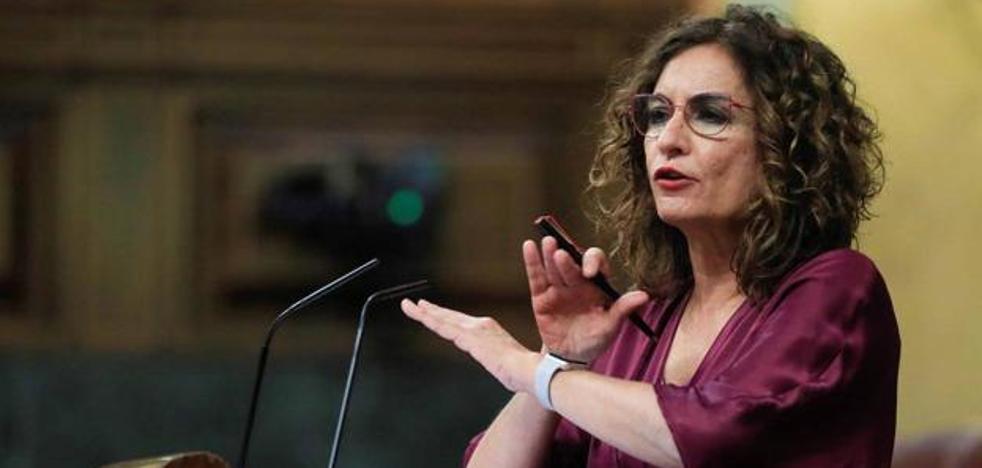 In principle, the Treasury does not include expanding the bonus in the 2023 Budgets, but it does extend that of the peninsular trains
The 50% discount on buses and trams remains, for the moment, outside the Budgets for 2023. This is the reading that can be drawn between the lines after the announcement this Tuesday by the Ministry of Finance, which has guaranteed that the subsidy for commuter and medium-distance trains on the peninsula will be extended to next year.
In response, the Government of the Canary Islands will once again request the central Government to take into account the uniqueness of the territory in order to extend the transport bonus to the islands as well.
President Ángel Víctor Torres already insisted on the Canarian peculiarities before Minister Raquel Sánchez at the end of August, during the signing of the
Protocol with the Ministry of Transport, Mobility and Urban Agendato apply this year an extension of the discount for bus and tram tickets from the Canary Islands.
In this way, season tickets for land transport throughout the Canary Islands, as of September 1, reached a 50% discount, 20% more than for the rest of public road transport on the peninsular territory.
The Minister of Public Works, Transport and Housing of the Government of the Canary Islands,
Sebastian Franquiswho participated in the negotiation of the aforementioned Protocol with the Ministry, was the first person in charge of the regional Executive to write to Minister Raquel Sánchez, in the month of July, to ask her to recognize the peculiarity of public transport by road in the islands.
It will again be the one who will send a letter these days to the Ministry reminding that
maintain the special treatment given to the Canary Islands since, lacking trains, these means of transport are considered an essential service for the islands.
In this sense, it should be remembered that the Ministry then responded to the requests of the regional Executive, recognizing that the special characteristics of the archipelago as an insular region, and that the planning and management of this type of transport is carried out in an integrated manner and with a island, guaranteeing its financing through the General State Budgets.
Franquis assures that the Government will insist with the State on maintaining this differentiated treatment, also complying with the mandate expressed by the regional Parliament, which several weeks ago
voted unanimously in favor of urging the central government to extend the 50% bonus to 2023.