Anne surprises with her pacifier in 'First Dates': "I have to use it, if I don't swell like a toad"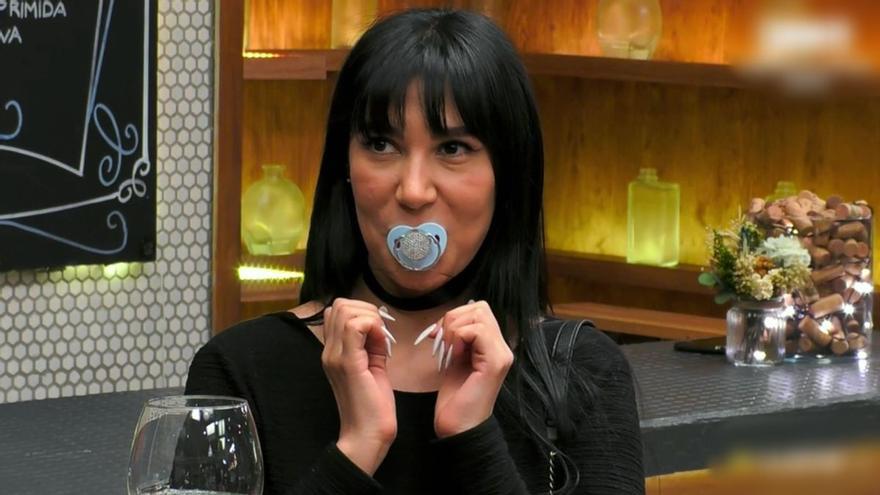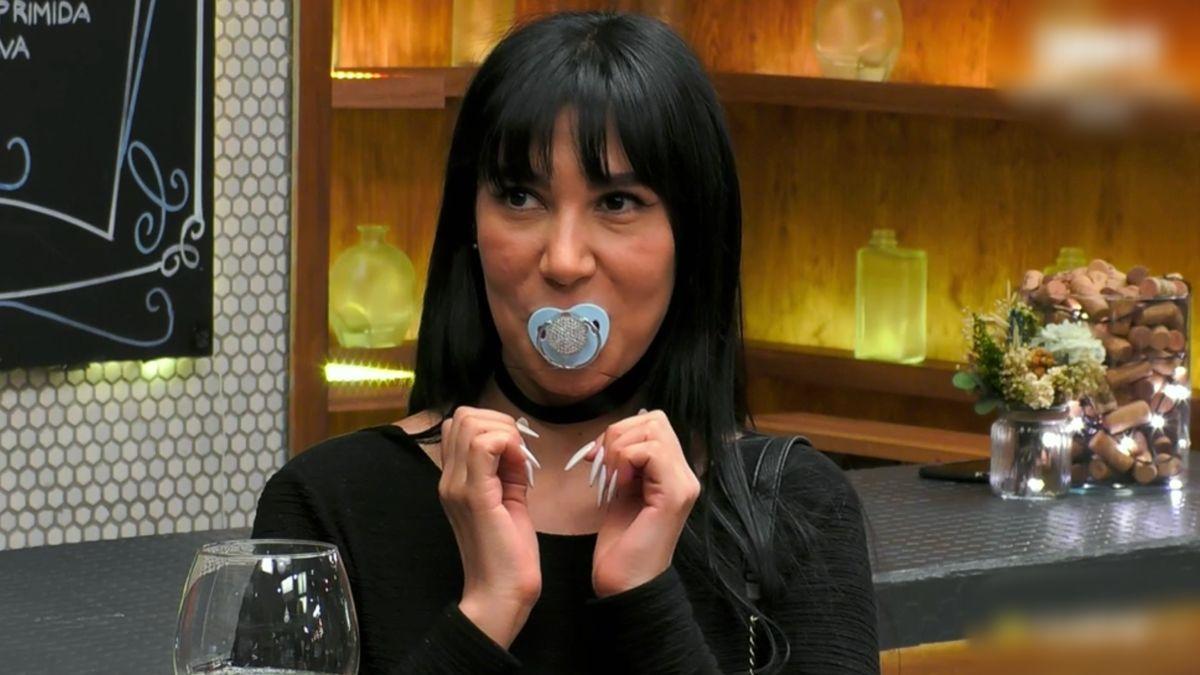 Anne captured all eyes for one of her accessories upon arrival at 'First Dates'. This 30-year-old Bolivian singer came through the door of the restaurant surprising with the pacifier she carried on a necklace: "It is not an amulet. I have a problem with the salivary glands and I have to use it, otherwise I swell like a toad."
"We've never had anyone go on a pacifier date! You will be the first"Carlos Sobera assured after listening to his explanation." It's like shoes. If I don't wear it, it's like I'm not barefoot "Anne said in one of the first on-camera totals she gave during her visit to Cuatro's space.
During her wait, Anne also reflected on what her date might think about her carrying a pacifier: "Let's see if she's going to think I'm crazy and she's leaving. In love, the pacifier has hurt me because I think my partner would be ashamed to use it. They could understand it, but for the public, no. "
Later, Anne met Álex, a 33-year-old robot technician, who came back narrating the bad experience he had in his last romantic relationship: "I had a relationship of 8 and a half years and my ex-partner said that he was a liar, that he had been unfaithful and at no time was it like that. The truth always ahead and face".
"He is quite cute. I have seen him very handsome. When he got closer, I saw that he was short. I will not deny that I looked at that because today I wear heels. I think he is my size," said Anne after seeing for the first time Alex at the 'First Dates' restaurant.
Once seated at the table, the truth is that they both got to know each other more thoroughly, enjoying a pleasant evening. In fact, Anne quickly opened up and revealed why she was wearing the pacifier when she saw that Alex didn't surprise her: "Nothing happens, I have no problem using it. It has a childish touch and it's funny. "
After kissing in the booth, the great connection between the two was decisive in 'The final decision', since the two wanted to have a second date outside the 'First Dates' restaurant. "I would like to get to know her more and see if we have the complicity that we have had in the evening ", Álex explained.