Anne Hathaway: "Authoritarians should only be on the screen"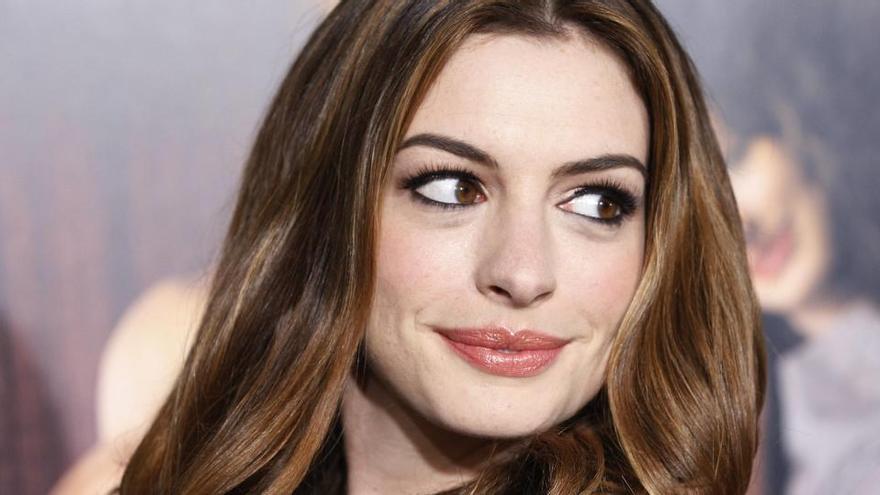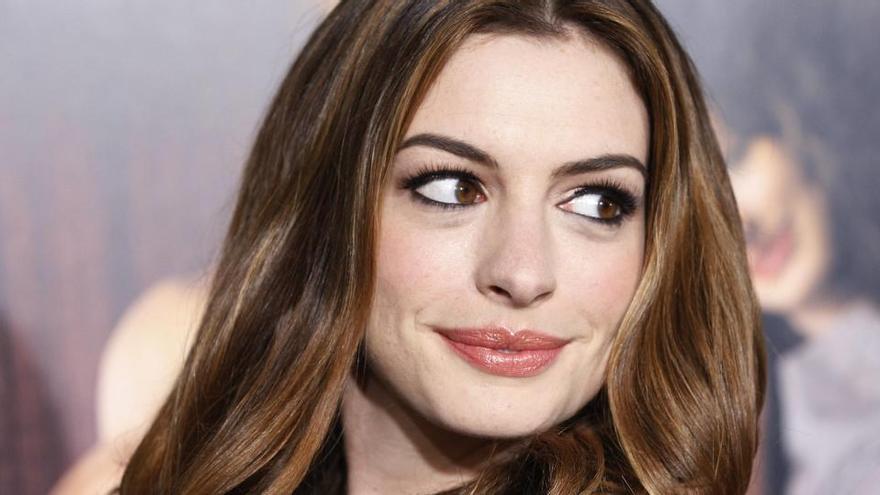 He's one of the sweetest and kindest stars in Hollywood, but Anne Hathaway has had a great time with the evil one from "The Witches". "I liked shouting at everyone," he joked before stressing to the Efe Agency that I wish the cruelty and vileness of authoritarianism belonged only to fiction.
The Oscar winner for "Les Misérables" (2012) shines in every scene of this new adaptation of the children's novel by Roald Dahl, which takes over from the film "The Witches" (1990) starring Anjelica Huston.
Now under the orders of a director as versatile and veteran as Robert Zemeckis ("Forrest Gump", 1994), the new "The Witches", which hits Spanish cinemas this Friday, also features Octavia Spencer and Stanley Tucci in this story that mix laughs and scares for the little ones about a boy who takes on an entire coven of creepy witches.
There are people who knew "The Witches" from the book and others from the 1990 movie. What was your first connection to this story?
The movie. In fact, I didn't know for a long time that it was a book and didn't read it until I was offered this role. And I liked his melancholy, that it did not have a happy ending … Obviously I loved his imagination, but I also really liked the way in which Roald Dahl introduced to children that evil exists in this world and that you need to be smart: Just because you are a child does not mean that evil will not find you.
But then he would put it in a way that felt very empowering for kids – the idea that it doesn't matter how little you are because you can stand up to it, make a difference, and stop it.
Since you are a fan of the previous film, did you use Anjelica Houston's performance as inspiration or did you prefer to stay away?
That is a good question. I think anything that looks like an imitation would be disrespectful to both of us. Since, why do that? His version was so perfect that it would be a waste of everyone's time. I didn't want to do "The Witches" unless I felt like I could do something really mine and specific to the Robert Zemeckis version.
This is one of his first really evil roles. What have you enjoyed playing the Grand High Witch?
I liked yelling at everyone (laughs). It's such an inappropriate thing in real life … I don't know, I think we should let the authoritarians only be on the screen and not let them rule our countries. But, well, it was a lot of fun playing someone so obviously and shamelessly terrible, showing what I think evil is like, and knowing that they were going to stop her in the end.
The accent, the gestures, the movements … How was the process of creating this particular witch?
I started with his gait because I was aware that he had a very long toe so I assumed he would have a clumsy, horse-like walk (smiles and shakes his head from side to side)
And the rest, I don't know, she's such a diva … She just imagines herself being "so fabulous" (she imitates her character) and everything has to be based on that. He goes around expecting applause every second, and he gets very upset if people don't clap or clap at the wrong time. It is very difficult to please her: what an expensive witch to keep … (smiles).
Why was Zemeckis the ideal director for this film?
For his humor. That was important to me. When he showed me how he was going to perk up my nostrils, I said, "Bob, I'm sorry, I may be losing my mind, but this reminds me of the Looney Tunes." And he said, "I actually asked the old school animators at Warner Bros. to do the nostril thing."
Then he started talking to me about "Who Framed Roger Rabbit" (1988) and I was like: "Of course! You did that too …! It's one of my films favorites and shaped a lot of my comedy. Great! We are going to do well. "
Scare and amuse
In these films for children but with touches of terror, it is always difficult to find the perfect point so that they are not too scary.
You just want people to yell – yell because it's fun but yell because they're scared. The funny thing is, what really made my performance easier was when Bob showed me what he was going to do with my smile. When I saw that, I yelled: "What are you going to do with my face? My God …". And then I realized that he had the fear part controlled andIt freed me so that the rest of my performance was truly eccentric, funny and strange.
Witches are historically terrifying figures, but there is also something very attractive and fascinating about them.
I think you just described power, didn't you? There is something very terrifying about what happens when it is used the wrong way and something really exciting when it is used the right way. So it depends in the end who wields it.
"The Witches" opens in Spain in theaters but in the US it was presented on the HBO Max platform due to the pandemic. What do you think of the situation in Hollywood? And how do you think cinemas are going to survive this dark panorama?
I think about it all the time. It's a real pleasure to go to the movies. I think we are not going to give that up without a fight. I don't think we have an answer yet, but we will figure it out because we cannot allow theaters to disappear.