Anna Simón returns to Atresmedia eight months after leaving 'Zapeando'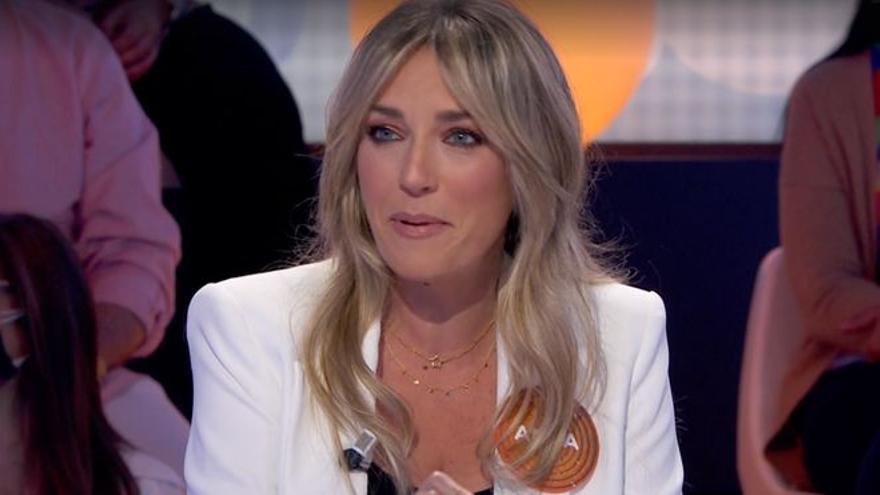 This week's installments of 'Pasapalabra' has left us with the reappearance of a face that until a few months was part of Atresmedia. After her departure as a collaborator of 'Zapeando', Anna Simón has returned to Antena 3 to become one of the new guests of the contest presented by Roberto Leal.
In addition to getting several seconds in the different tests, Simón has had the actor as a teammate Jose Lamuno, with whom he has faced Cristina Lasvignes and Antonio Hortelano, one of the mythical protagonists of 'Compañeros' (Antena 3).
The participation of Anna Simón is a brief return to the audiovisual group in which she has spent much of her professional career, which ended a few months ago. After what do not renew your chain contract Last summer, the communicator left the team of regular collaborators of 'Zapeando' last November to focus on 'Lloguer at first sight', which will be his new program on TV3 and which will be released soon.
"It would be the translation of 'Rent at first sight' and it is a very cool format in which we are going to gather older people, who are going to share a flat with young people. They are grandparents who already have the apartment paid for and who do not want to be alone; and then young people who want to leave their parents' house but have no money. They are going to live together for a week and they will have the final decision of whether to continue or not, "said Simón when asked by Roberto Leal about his next projects before the start of 'El Rosco'.
During her almost more than 10 years linked to Atresmedia Televisión, Anna Simón has presented formats such as 'Otra Movida' (Neox), 'Por arte de magick' (Antena 3), 'Así nos va' (laSexta) and was a contestant on the second edition of 'Your face sounds like me' and 'Your face sounds like mini to me'. In addition, he has conducted two broadcasts of the New Year's Eve Chimes (2013 and 2014) and of 'Happy New Year Neox' (2011 and 2012).