Anna and Olivia's case could remain open for 20 years if Gimeno's body does not appear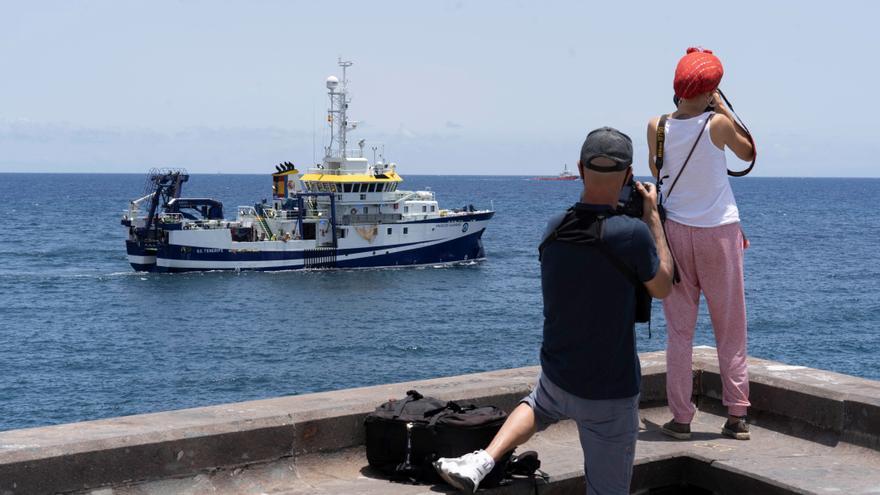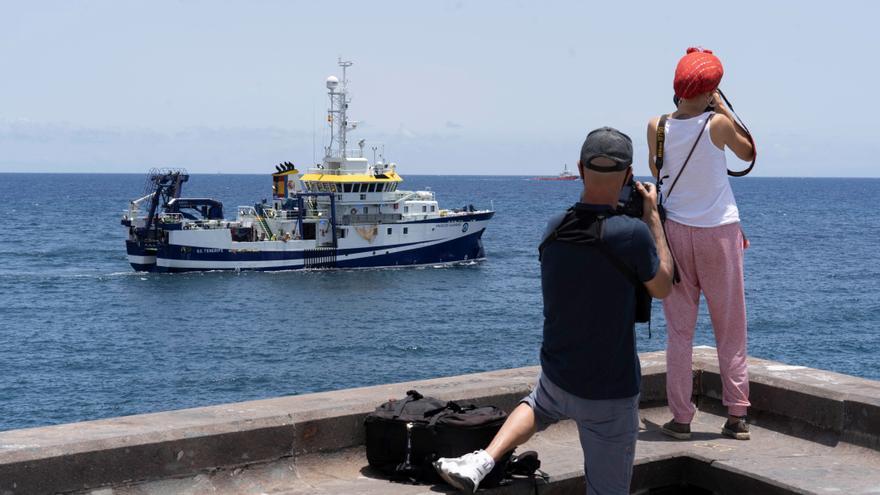 The ship of the Spanish Institute of Oceanography Ángeles Alvariño will continue the search for Tomás Gimeno and his one-year-old daughter, Anna, until the day after tomorrow. This was announced by the Government delegate in the Canary Islands, Anselmo Pestana.
The delegate pointed out that this oceanographic ship would end this Thursday "an almost third extension of its work in the Canary Islands" within the framework of the judicial investigation opened after the alleged kidnapping and murder of the girls by their father, Tomás Gimeno, and that it has so far allowed to find the body of Olivia, the eldest. The crew and investigators of the aforementioned vessel left the South Dock of the port of Santa Cruz de Tenerife at 2:30 p.m. yesterday in the direction of the usual inspection area, located several miles off the coast of the island's capital.
The ship was docked at the quay for about 48 hours (from Saturday to yesterday), after 14 consecutive days of intensive and continuous work, which allowed the location of Olivia's body, as well as a diving bottle and a proprietary duvet. by Tomás Gimeno when we have the information.
The Liropus underwater unmanned robot with which the Ángeles Alvariño ship is equipped suffered a new technical failure yesterday afternoon, for which the boat's crew considered for a moment to return to the port of Santa Cruz de Tenerife to try to repair the problem. The setback occurred a few hours after the ship resumed its work of analyzing the underwater bottom. But shortly after, it was reported that the incident had been resolved.
This case could last 20 years if the father's body does not appear, according to judicial sources confirmed to Efe. The statute of limitations for a crime of murder is 20 years on the assumption that the sentence imposed or requested for a defendant is 15 years or more. The judicial authority can decree the provisional file of the case, as long as there are no news and, if there are any, it could reopen it.
And for a disappeared person to be officially declared deceased, ten years must elapse since the last news of the same was had. The declaration of death of a missing person has effects on the succession of assets. n the matter of Tomás Gimeno and his daughter Anna, the magistrate of the Court of First Instance and Instruction number 3 of Güímar declared her loss of jurisdiction in the case in favor of the Court of violence against women of Santa Cruz de Tenerife, the party in the one that resides the mother of the little ones.
The story of Ángeles Alvariño
Ángeles Alvariño, who gives name to the ship that is looking for little Anna, was born on October 3, 1916 in Serantes, a small town in Galicia. In 1934 he moved to Madrid to study Natural Sciences but, due to the Civil War, the classrooms were closed and he returned to Galicia. She was able to continue her studies after the war and graduated in 1941. After years as a high school teacher, she went to Madrid with her husband, who was in the military and had been assigned to the Spanish Institute of Oceanography (IEO), where she joined as intern at 34. Two years later, she obtained a position as a biologist at the Vigo Oceanographic Center. He worked in the UK and the US and described 22 new planktonic species for science. He passed away in 2005. | LP / DLP